Supporting you
As an Aviva Group Protection scheme member you get access to great value life insurance and/or income protection, as well as a wide range of unique benefits and services designed to support you and your family.
Group Income Protection
When you're unwell, the last thing you should have to worry about is work or money. That's why your employer has taken out Income Protection with us to support you if you are unable to work due to illness or injury. Income Protection provides you with a guaranteed monthly income to help cover your monthly outgoings, so you can focus on your recovery.
Group Life Cover
Group Life Cover is a life insurance benefit provided by a company for its employees. This is an invaluable benefit, which pays out a lump sum to the designated beneficiary in the event of a member's death. It gives you the peace of mind of knowing that your family will be financially cared for, should the worst happen.
Group Income Protection Employer Sponsored scheme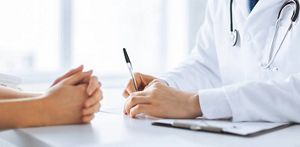 How much will I get?
The level of benefit you will receive is usually calculated as a percentage of your salary (e.g. 75% x salary, minus the social welfare benefit), which gets paid after the deferred period has ended.  (The deferred period is a waiting period before you can submit a claim).  As an employee, this is a cost-effective product fully paid for by your employer, who will be able to advise you of the level of cover selected, as well as the deferred period on the scheme.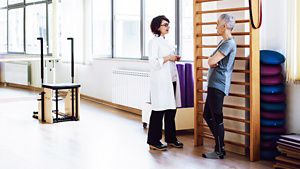 When will this cover end?
Your cover will end when you leave this job or when you reach the scheme retirement age,  whichever is sooner.
Early Intervention Supports (Group Income Protection only)
When you're dealing with a serious illness or injury, early intervention is key to a speedy recovery. If you are unable to work because of an illness or injury, we can provide additional supports to you from as early as 4 weeks into your absence, to help you get back on your feet.
Our Early Intervention programme provides a range of supports and services through a number of rehabilitation partners, including services like physiotherapy, cardiac care and psychology.  Our in-house Clinical Team will work with you to help you access the right support to help you in your recovery.
If you are still unable to return to work by the end of the deferred period, we will help you to begin and progress your claim so that your monthly payments are processed efficiently.  The payments will be made by Aviva to your employer, who will continue to pay you through their payroll.
How does Early Intervention work?
Early Intervention can speed up your recovery and help you to get back to work faster. Here's how it works:
If your employer feels that specialist support will help with your recovery, they will contact you to offer our services.  Alternatively, you can speak to your employer or HR representative.
If you would like to use our Early Intervention services, your employer will make a referral and we will assign you a Case Manager, who will be your primary point of contact during the process.
Your Case Manager will contact you to complete an initial needs assessment to help identify the issues you face. They will then consult with clinicians to create a plan tailored to your needs.
You get the support you need to help you in your recovery and we will continue to keep in touch with you and your employer to see how your recovery is progressing.
Watch our short video by Jonathan Ayas, Aviva, Group Protection Propositions Consultant explaining what is Early Intervention and how it works. 
Transcript
for video Early Intervention
What is Early Intervention?
If one of your employees covered by Aviva's income protection is off work due to ill health, we have a range of services they can use to help them get back up on their feet.
What are the services?
We offer return to work case management service which can include access to a range of treatments including Physiotherapy, Psychotherapy and even career retraining if returning to the same job isn't possible.
Why is it important?
Our experience tells us that the longer someone is off work, the longer they tend to stay off work.  Getting help early gives your employees the best chance to make a full recovery.
Who provides these services?
We have a team of inhouse clinicians working alongside a panel of nationwide treatment partners.
How much does it cost?
Absolutely Nothing – Aviva covers the cost of anything that we recommend and we'll even continue to support your employees after they've returned to work.
Finally – why do you think customers should choose Aviva?
With over 40 years experience, Aviva is the Income protection expert in Ireland.  Our breath of services, investment in early intervention and expertise, really set us apart.
Jonathan your time is up, for more information, contact your financial broker.
Additional Benefits
As well as financial security, as a member of your employer's scheme with Aviva, you can look forward to a number of additional benefits:
Aviva Care
With your protection policy you have access to the following services through our Aviva Care benefit:
Digital GP
Best Doctors Second Medical Opinion
Family Care Mental Health Support
Bereavement Support
You may also be interested in...
Aviva Life & Pensions Ireland does not guarantee the on-going availability of the Best Doctors - Second Medical Opinion benefit to its policyholders or the Aviva Family Care Benefit (Mental Health Support) and may, at its sole discretion, withdraw access to the service at a month's notice. If we withdraw it, we'll write to notify policyholders at least 30 days in advance of its removal. 
Teladoc Health (who provide the Best Doctors and Aviva Family Care Benefit) is not a regulated financial service.
Life and Protection Cover is underwritten by Aviva Life & Pensions Ireland DAC.
Aviva Life & Pensions Ireland Designated Activity Company, a private company limited by shares. Registered in Ireland No. 165970. Registered office at Building 12, Cherrywood Business Park, Loughlinstown, Co. Dublin, D18 W2P5. Aviva Life & Pensions Ireland Designated Activity Company, trading as Aviva Life & Pensions Ireland and Friends First, is regulated by the Central Bank of Ireland. Tel (01) 898 7950.