What is a PRSA?
A Personal Retirement Savings Account (PRSA) is a way of helping people save for their retirement. It is a long-term savings plan which allows people to create a pension fund for themselves when they retire. A PRSA is a flexible retirement savings solution that is suitable for self-employed people, employers and employees.
Aviva PRSAs at a glance
Investment Choice
A range of investment solutions to meet your needs
Contract Choice
We offer a range of both regular and single premium contracts
Access
Suitable for the self-employed, employers and /or employees
Online Service
View key policy information and access online tools
Watch our short video from Claire Louise Murphy, Senior Propositions Consultant, Aviva Life & Pensions Ireland DAC chatting about what is a PRSA and how does it work
Transcript
for video Claire Louise Murphy one minute pitch on PRSA's
00:00:01
Claire Louise Murphy one minute pitch on PRSA's - Your time starts now…
What is a PRSA?
A Personal Retirement Savings Account or PRSA is a pension plan that allows you to provide for your retirement by saving now. 
Who can invest in a PRSA with Aviva?
Both individuals and employers can save into a PRSA, once you are between 18 and 72 years of age,
Are there any tax benefits to saving in a PRSA?
Yes, tax relief is available at the savers relevant tax rate subject to some Revenue limits.
How much do I need to start saving in an Aviva PRSA?
You can save from as little as €50 per month, with the flexibility to increase contributions in the future.
What funds can I invest in?
Aviva offers investments from global investment managers. Whether you want a simple ready made multi asset ESG solution or the ability to build and manage your own portfolio.
I thought the State paid you a pension – why would I need my own one? 
The full State Pension is currently just €13,171 a year or €258 per week. If you want a higher income you need to start saving now.
Finally How do I start a PRSA with Aviva?
By simply contacting a Financial Adviser or visiting aviva.ie.
Claire Louise your time is up. For more information on PRSA's, contact your Financial Broker.
It takes Aviva.
00:01:23 Video ends
Why would I need a pension?
If you want to improve your income in retirement and  don't want to rely solely on the State Pension to provide your income in retirement – you will need to plan your retirement now, because it really is your responsibility.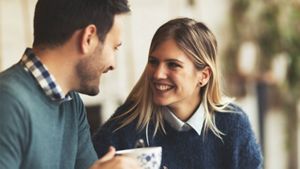 How prepared are you for retirement?
At Aviva, we have carried out extensive research across Ireland to explore just how adequately we are prepared for our retirement. We discovered that 43% of 35-54-year olds expect financial hardship in retirement and 60% have inadequate retirement funds. Overall, half of our population is likely to carry some level of debt into retirement. (Source Aviva, September 2019).
Will you have enough money to enjoy your retirement?
Talk to an independent financial broker to find out how much you need to put into a pension today to ensure you enjoy the longest holiday of your life.

What can our PRSA do for you?
Build your savings for retirement with a pension that puts you in control
Flexible Contributions
You can pay regular contributions from as little as €50 into your PRSA. You can also increase or decrease your regular contributions, or take a contribution holiday, if the need arises. 
Investments that work for you
Aviva is the best place to invest to safeguard your retirement, whether you want a ready-made multi-asset solution or you want to work with your Financial Broker to create and manage a tailored portfolio by choosing which funds you invest in. 
Aviva My Future Lifestyle Strategies
Our choice of three lifestyle strategies (ARF, Annuity & Cash) provide low cost investments that automatically de-risk your pension as you near retirement, tailored to your selected option, allowing you to take a hands off approach in how your money is managed. 
Aviva Online Service
With Aviva's Online Service Centre, you can see the value of your pension, the funds your pension is invested in and the amount invested in each fund. You can also use online tools like our pensions calculator and investment risk profiler and view and download your policy documents.
Investments that work for you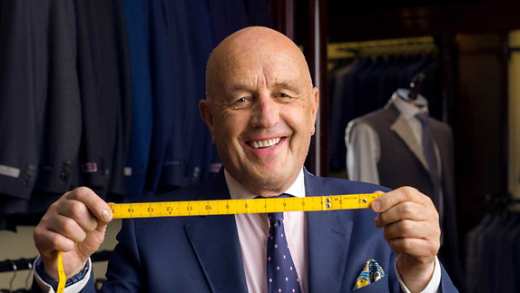 Investing your money
We all have different preferences for how we like to invest and we aim to match our offering with your needs. With the help of your financial broker, you can opt for a simple ready-made multi-asset ESG solution, a completely bespoke portfolio or something in-between. We also offer reponsible investing options across our range.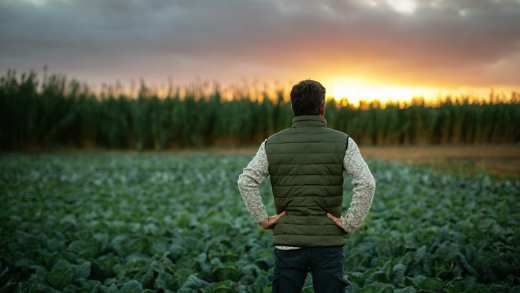 Aviva My Future ESG Lifestyle Strategy
We focus on your pension, so you don't have to
This personalised and cost-effective default pension savings  programme invests your contributions in funds on your behalf with the aim of managing the risks your money is exposed to throughout your journey to retirement.
Tools & Calculators
Fund Centre
How are you funds performing and where are they invested? Find out using our daily updated fund centre.
Investment Suitability Tool
This tool can help you to understand how much risk you are prepared to accept when making investment decisions.
Frequently Asked Questions
When can I take out a PRSA?
How much can I put into my PRSA?
How does the tax relief on a PRSA work?
How do I claim the tax relief?
Can I take money out if I need it in the future?
What happens if I have to retire early because of ill health?
What happens if I die before they retire?
Can I use my Aviva PRSA as security for a loan?
How can I pay my contributions?
Can I change how much I pay into my Aviva PRSA?
Can I save more automatically?
What are the options at retirement?
Expert advice
Want expert advice on pensions and retirement? Contact your Financial Broker today.
Warnings
Important information to consider.
Warning: Past performance is not a reliable guide to future performance.
Warning: The value of your investment may go down as well as up.
Warning: If you invest in this product you will not have any access to your money until you retire
Warning: If you invest in this product you may lose some or all of the money you invest.
Warning: This product may be affected by changes in currency exchange rates.
Aviva Life & Pensions Ireland Designated Activity Company, a private company limited by shares. Registered in Ireland No. 165970. Registered office at Building 12, Cherrywood Business Park, Loughlinstown, Co. Dublin, D18 W2P5. Aviva Life & Pensions Ireland Designated Activity Company, trading as Aviva Life & Pensions Ireland and Friends First, is regulated by the Central Bank of Ireland. Tel (01) 898 7950.