Manage your policies online
Avail of 24/7 access to view and manage your policy information.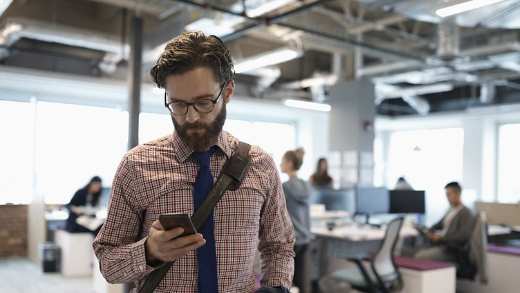 Aviva Online Service Centre
With Aviva Online Service Centre you're in charge of your policies:
Access policy details
Update contact or bank details
Request a tax certificate
Pay outstanding premiums
View policy documents and other correspondence
Access a range of tools & calculators
How to guide for Aviva Online Service Centre
Watch our how to guide on everything Aviva Online Service Centre from logging in, registering, updating contact details and paying outstanding premiums.
Transcript
00:00:07 Welcome to the Aviva Online Service Centre where you can manage your Aviva Life & Pensions policies. The online service centre is available on www.aviva.ie/customer-service
If you have your user details you can input them and login, otherwise select register to create a new online account.
00:00:33 When registering you will be asked to submit the following details.
If you have already provided an email address to us, please use this email address when registering for the online service centre.
Once complete, click on the Submit button. You will receive two emails within 24 hours, one with your registration number, and a separate e-mail confirming your personal access code. 
00:01:01 To log in, enter your 8-digit registration number, your date of birth in the format day, month, year and the requested digits from your personal access code.
00:01:15 Once logged in you will see your policies displayed on the home screen.
Across the top of the home screen, you have several options:
My Services allows you to:
·         Change your premiu
·         Update your contact details
·         Pay premium arrears
·         Request a tax cert
·         Change your bank details
·         Submit a query
For regular premium pension and investment policies you can amend your premium by selecting change my premium from the My Services menu.
Just select the relevant policy, type in your new premium, and click Submit.
00:02:00 Under update my contact details, you can edit your contact details by clicking Edit Details and inputting the revised information. You will be asked to submit a number from your personal access code before you can submit these changes. If you have any policies that are jointly owned, we will require written instruction from both lives assured to amend the address.
00:02:27 You can pay outstanding premiums using the Pay My Premium Arrears option.
Under My Services you can also request a Tax Certificate on relevant policies, just select the required policy number(s) and click Submit.
00:02:49 Change my Bank Details allows you to update the bank account for any Direct Debit collections on your policies. You will be able to see which policies are linked to each mandate.
To Submit a query directly to our Customer Service Team select Submit a query and fill in the required fields.
00:03:15 My Policies allow you to access information on your policies. Simply click on the policy number you wish to view.
Policy information is displayed in the following tabs:
·         General details
·         Values
·         Life Assured Details
·         Payments
·         Documents
The General Details tab displays basic information about your policy 
The Values tab contains information on any fund value in the policy, including the fund or funds in which the policy is invested. You can modify these funds by clicking on Change Your Investment Fund Split.
Once you click on Change Your Investment Fund Split you will be directed to this screen. All the funds available to your policy will be listed. Clicking on the fund name will open a fact sheet providing more detailed information on the fund. 
Once you have made your selection, simply adjust the percentage on the right-hand side and click Submit. Confirmation will be sent once your switch has been processed. Visit the online service centre www.aviva.ie/customer-service.
The Payments screen displays premiums applied to your policy. 
Under the Documents tab you will find correspondence issued to you for that policy.
On your home page you will find a quick link to all documents issued under all your policies, a link to our customer service web page and other tools and calculators.
00:05:13 Video ends
EFT Payments to Aviva's Ulster Bank account
Please remember to update our bank account details for EFT payments linked to the following Aviva polices:
Group Pensions
Executive Pensions taken out before August 2020
Corporate Master Trust Schemes
Need some Help?
I have an account with KBC or Ulster Bank. How can I update my bank account details with Aviva?
Where can I find the current value of my policy?
How do I change my address?
How do I cancel my policy?
How do I change the bank account you collect my premiums from?
How do I change the date you take my direct debit on?
How do I make a payment with Electronic Fund Transfer (EFT)?
What is a Politically Exposed Person?
Making a Complaint
A guide to making a Complaint
We're sorry you've had to make a complaint. We try to do everything we can to make sure you get the best possible service and we really value your feedback.
We'll always listen to your complaint, think about how you would like us to resolve it and make sure you are happy with how we handle it.
We would like to make it as easy as possible for you to make your complaint.
You can make your complaint here online
You can call us on 1800 159 159 or 01 8987950. We are open Monday to Friday 9am to 5pm
You can write to our Customer Experience department – Aviva Life & Pensions Ireland, Building 12, Cherrywood Business Park, Loughlinstown, Co. Dublin, D18 W2P5.
To help us deal with your complaint, please tell us your policy number and contact details.
Annual and Terminal Bonus details
Here are the most recent Annual and Terminal bonus declarations.
Contact Us
We want to make contacting us as easy as possible. You can contact us by phone, email or post! You can also drop into us at our office in Dublin.
Existing Customers
Landline
Monday, Tuesday, Thursday and Friday: 9:00a.m. - 5:00p.m.
Wednesday 10:00a.m. - 5:00p.m.
Saturday - Sunday Closed
Bank Holidays Closed
Email: csc@aviva.com
Visiting our office
Our office is located at Building 12, Cherrywood Business Park, Loughlinstown, Co. Dublin, D18 W2P5.
We operate hybrid work practices, so to make sure you get the best experience when you visit, please call us first on 1800 159 159 to arrange your visit.
Important Note: We do not sell Life and Pension products directly to customers or offer financial advice. If this is what you need, please contact a financial broker.
Aviva Life & Pensions Ireland Designated Activity Company, a private company limited by shares. Registered in Ireland No. 165970. Registered office at Building 12, Cherrywood Business Park, Loughlinstown, Co. Dublin, D18 W2P5. Aviva Life & Pensions Ireland Designated Activity Company, trading as Aviva Life & Pensions Ireland and Friends First, is regulated by the Central Bank of Ireland. Tel (01) 898 7950.