With you today, for a better tomorrow
When you hear Aviva, perhaps you think about that time you had to make a motor claim, your first investment or even Aviva Stadium. Well, we think about that too. Everything we do is with you in mind - we're here for every bump in the road, no matter what. We want to make a difference to our customers, our communities and to the world we live in.
At Aviva, we care about our staff, their careers and development and that's why we offer support through professional qualifications and tailored personal development plans.
And while these may seem small, we know that small actions can make a big difference. It takes Aviva.
Our Values
We have a clear Purpose, Vision & Strategy. Our values connect these together and are an intrinsic part of our brand.
Individually we are people, but together we are Aviva. Individually these are just words, but together they are our Values - Care, Commitment, Community and Confidence.
These four values underpin how we engage with and support our customers and they are the unspoken everday actions that define us.
Care
We understand the positive difference we make in our customers' lives every day.
Commitment
We stand up for what we believe in.
Community
We recognise the strength that comes from working as one team, collaborating and winning together for Aviva.
Confidence
We believe that the best is still to come.
Our career opportunities
Aviva Group Ireland has a Professional Development & Education policy with the aim of attracting and retaining our employees while enabling them to become more knowledgeable and professional in their work.
Using Aviva University from Aviva Group Ireland
All staff members have access to a state of the art on-line learning solution – Aviva University from Aviva Group Ireland. This means that the most up-to-date learning tools are available to all staff through our internal intranet system. The learning methods are interactive and involve simulations, case studies and skill-briefs. Each course has inbuilt tests to check understanding and provide the user with instant feedback.
Courses include:
Customer service skills
Personal Development
Finance and Accounting
Recruitment and Interviewing
Call Centre Management
IT Desktop skills
Management and Leadership Development
Transcript
00:00:00 Video Starts
00:00:01 Jason McEvoy, Customer Excellence and Insight Manager
I started my career in Aviva as an agent working in ethics and in business. I then moved to customer initiatives as a specialist, and I am now the customer excellence and Insight manager. I've worked in Aviva for seven years.
00:00:12 Bijoy Divakaran, General Insurance Outsourcing Lead
I work as the general insurance outsourcing lead. I've been working with Aviva now for twelve years.
00:00:18 Mary Dalton, Technical Underwriting Specialist
My current position is technical underwriting specialist. I've worked with Aviva for more than 20 years I started in 2001.
00:00:29 Jason McEvoy
 I'm also in the diversity and inclusion committee and I'm the co-chair of Aviva pride Ireland. This is something I am very passionate about and that our colleagues can spend their energy being themselves and not hiding it. I am very proud to work for a company that is open and diverse, a place where I can be myself. It's important that people can bring their full selves to work.
00:00:46 Bijoy Divakaran
One of the things that really stand out for Aviva is we work as a family. The management team is a humongously supportive of your ambitions and your roles. The latest commitment of Aviva in terms of Net zero is an inspirational piece for me personally because that inspires me to give 100% back to the cause.
00:01:06 Mary Dalton
One of the best things about working for Aviva is the new sense of flexibility that comes with the job. I live in Cork, but I never report to my team in Dublin. This flexibility opens up more avenues for progression for all underwriters.
00:01:20 Jason McEvoy
I've been given so many great opportunities so far in my career with Aviva and have got to work with so many great people. I've got to do all my QFA's which is the professional   qualification and financial advice, supported by Aviva. With my new role as a service excellence manager, I am doing the professional certificate in customer experience which Aviva are sponsoring. 
00:01:42 Video Ends
Our benefits and rewards
The work you do at Aviva will make a real difference to our customers. We will recognise your contributions and reward you. From competitive salaries to generous pension contributions and paid paternity leave; take a look through some of our employee benefits!
We're deeply invested in our people, our total reward package has so much to offer.
Annual leave
Enjoy at least 25 days holidays and flexibility to buy/sell up to five days, outside of bank holidays.
Equal maternity and paternity leave
We're all equal, at Aviva we offer fully paid paternity and maternity leave. We also offer family leave.
Savings and investments
We offer up to a 14% pension contribution rate. The more you contribute, the more we'll contribute. We also offer three competitive share schemes, one of which allows you to use some of your annual bonus to buy Aviva shares.
Career development
We provide education support for professional qualifications and support your development to achieve your career goals.
Smart working
We use a blended and hybrid approach to working from home and in the office. We believe the office is a place for collaboration, and for building social and professional connections.
Colleague discounts and offers
Discounted rates (with friends and family offers too) on our products plus national and local offers from various retailers.
Diversity and Inclusion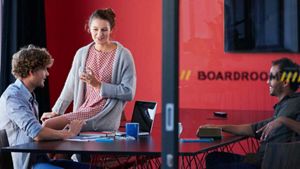 Be yourself
In our offices, you can wear whatever you feel comfortable in. We're not big on dress codes, but we are big on diversity. We value different backgrounds, experiences and perspectives. In fact, we actively look for them when hiring. Before getting to know us, a lot of people think we're going to be a stuffy insurance company. cold and corporate. The reality is very different. We know that people do their best work when they feel their authentic self. Empowered to be themselves. It enables us to do more for our customers. And we think it makes Aviva a wonderful place to work.
Our Communities
Upholding our diversity & inclusion communities is one way we're working together to become more diverse and inclusive. They help make sure everyone can have a fair share of voice at Aviva and they are a key feature in representing the diversity of our global workforce. We also have a Diversity & Inclusion Strategy that is sponsored by our Executive Leaders focussed on our People, our Communities and our Customers.
Transcript
00:00:00 Video Starts
00:00:01 Jenny Molloy, Contact Centre Team Lead
I've been with Aviva since 2014 as an out and proud gay woman from day one. There was no employee like communities and when I became involved in the setup of the first pride committee in 2016.
I'm passionate about diversity and inclusion, and as well as being on the DNI committee, the co-chair of the Aviva Ireland Pride Committee, which is our community of LGBT plus colleagues and allies, we have come so far.
On top of pride, we also have the Aviva balance community. They were set up in May 2021, to challenge gender disparity and to make sure that gender is not a barrier to opportunity within Aviva. We also have the Aviva carers community which they set up in June 2021. And they're made up of colleagues with hands on experience of caring, including parenting. You can have a fulfilling career at Aviva, no matter what your gender is, no matter what your sexual orientation is, and I suppose also while taking care of your families and loved ones, I myself got a really generous fertility leave when I was embarking on my parenting journey.
We collaborate and share learnings with our global counterparts in Aviva UK and Aviva Canada. They have established those three communities and they also have an Avivability community and origins community and a generations community which I suppose in the DNI committee here in Ireland, we're eager to get set up. I'm so proud to work for a company like Aviva. I bring my whole self to work every day, my engagement, my marriage, and the birth of my son were celebrated the exact same as on the other colleagues. And when I think about it, that's what diversity inclusion is all about. As the saying goes, diversity has been invited to the party inclusion is being asked to dance we get to spend time being ourselves not hiding it. This was me. I get to be myself and then my values in work every day.
00:01:42 Video Ends
We're proud of our three communities, it takes Aviva!
Aviva Balance
Our aim as a community is to create a diverse company that promotes equality, accountability and eliminates gender bias, through education, support and change.
Aviva Carers
The Carers Community is here to support and empower our colleagues in their caring responsibilities, for the many forms that caring takes. We are all likely to be carers at some point in our lives, so if you would like guidance, support or just have a question, we'd welcome you reaching out to the Carers Community. 
Aviva Pride
Aviva Pride is a Lesbian, Gay, Bi and Trans (LGBT+) and Allies Community Group for our people, which is open to everyone who believe it is important to spend energy being yourself, not hiding it. Our ambition is to be recognised for our commitment to our People and Customers in the LGBT+ community, as well as making Aviva an employer of choice for LGBT+ professionals. See here for further details.
Climate Change Agenda
In March 2021, Aviva was the first major insurer in the world to commit to becoming net zero by 2040. Help us on that journey
Learn more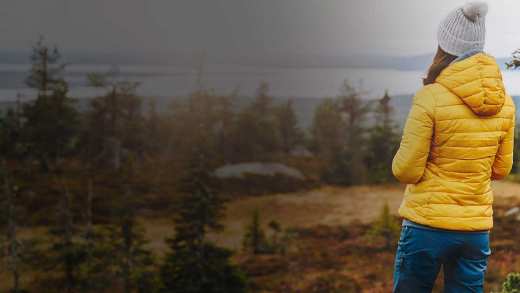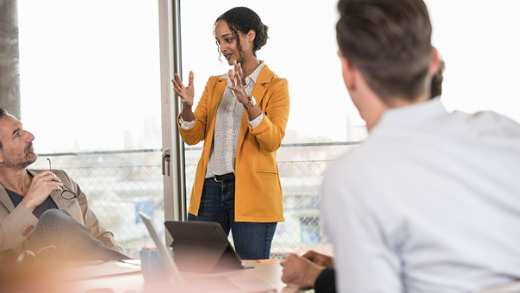 Thinking of a career change?
At Aviva, you'll find many opportunities to support you and give you job satisfaction. We offer competitive salaries and generous staff discounts on insurance as well as other benefits. If you're worried about broad gaps in your career because you've been raising a family or pursuing other interests, that's okay. We embrace it, in fact we embrace all different backgrounds and experiences at Aviva.
Check out our latest insurance jobs
We employ 1,350 people across our three locations in Dublin, Galway and Cork. We strive to hire from within so that we can create as many opportunities as possible for our people. Through our smart working approach, our people can apply for roles in any of our locations without ever having to move.
Career opportunities
Transcript
00:00:00 Video Starts
00:00:01 Mark Monahan, Contact Centre Agent
I'm a call centre agent in the Galway contact centre which is based in Knocknacarra which is about a five-minute drive from Salthill.
0:00:09 Aishling Kennedy, Insurance Claims Advisor
My current role in Aviva is a claims advisor in the Galway strategy motor damage team
00:00:14 Patrick Donnellan, Content Marketing Executive
I started at Aviva five years ago. I started out as a call centre agent in our Galway contact centre but I'm currently a content marketing executive.
00:00:21 John Sheppard, Pensions and Investments Pricing Lead
I'm currently the pensions and investment pricing manager. I am with Aviva just over six years.
00:00:29 Aisling Kennedy
The thing that stands out to me the most about working with Aviva is the people. There's always someone to lend a hand and someone to answer any questions I may have.
00:00:37 Mark Monahan
So, one of my favourite things about working in the Galway office is the people and the atmosphere is just so positive and outgoing.
00:00:48 Patrick Donnellan
I'm based in our Galway office. The team I report to sits in our Dublin office. I avail of our smart working approach. So, I blend my time between each of the locations and from home as well which is great.
00:00:57 Mark Monahan
As the management are so helpful and supportive, which I know that first-hand, and they're always there to help you further your career progression.
00:01:05 Patrick Donnellan
It's the people, everyone's so approachable and helpful. If you put the work in and work hard, you can really start to build a career for yourself in Aviva.
00:01:11 John Sheppard
One of the benefits of working for a very kind of progressive, forward thinking modern employer is that I'm actually just back from 18 weeks paternity leave. It's such an amazing opportunity to spend four months at home with your new-born. I tell my friends about it and they can't believe it. It's one of those things that makes you really proud to be a part of Aviva.
00:01:35 Aisling Kennedy
My supervisor my mentor and my team leader also promote a work life balance, since I only work four days a week, they ensure that my workload isn't too much and that I can get time to do my college work as well.
00:01:47 Patrick Donnellan
I'd have to say I'm a real advocate for Aviva. I really believe in its values, and it's somewhere I can definitely see myself working for the next five to 10 years easily.
00:01:59 Video Ends
Our locations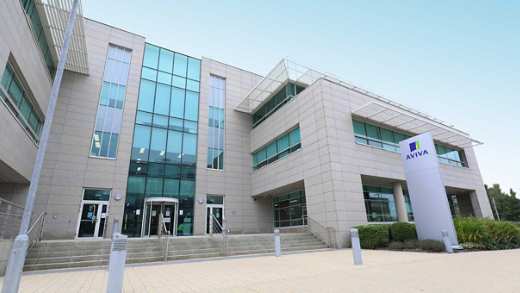 Dublin
Aviva currently employs over 800 employees in Dublin, based in Cherrywood, Dublin 18. Functions include Marketing, Underwriting, Claims, Pricing and Shared Services.
Our office facilities include an onsite restaurant and Aviva Running Club is available to employees based in Dublin.
Our Dublin office is based at Building 12, Cherrywood Business Park, Loughlinstown, Co. Dublin, D18 W2P5 and is the Aviva Ireland Head Office. It is located on the green line luas stop of Brides Glen.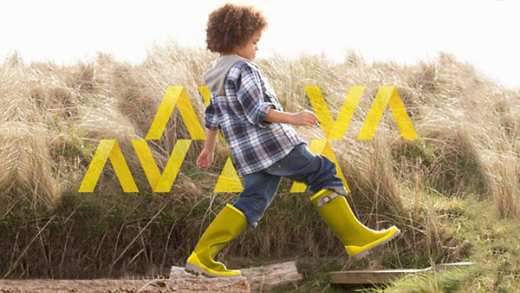 Galway
Aviva currently employs over 400 employees in Galway. Aviva Galway is responsible for our call centre for Direct sales and servicing and our Claims Excellence centre for motor and property. Our mission is to become the easiest insurer for our customers to do business with.
There is an onsite restaurant, active sports and social, local business discounts, free parking and community participation.
Our new Galway office is based in Ballybrit Business Park, home of the Galway races. We have roles available from entry level to experienced professionals and are offering both full and part-time positions as well as hybrid working options. Get on the inside track to a career with Aviva.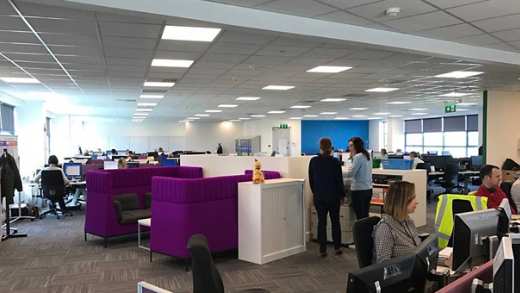 Cork
Aviva currently employ over 150 employees in our General Insurance and Life & Pensions business in Cork. It is our National Underwriting Centre for brokers for Commercial and Personal Insurances serving brokers nationwide. It is also our Centre of Excellence for all Liability Claims.
In addition our southern sales teams are based here along with other functions such as engineering services, risk management, compliance and credit control. Our newly refurbished office and facilities are first class and include an onsite restaurant and free onsite parking.
Our Cork office is based in Cork Airport Business Park located on the outskirts of the city. The vibrant business park is easy to access just off the main South Ring Road and is well serviced by public transport.
Reporting wrongdoing
We care about our people and our excellent talent team will support you throughout the recruitment process. If you require any information about wrongdoing during recruitment or pre-contract negotiations, such as breaches of law or regulations, you can report your concerns using our whistleblowing service, Speak Up.
If you want to raise a personal grievance about your recruitment experience, you can find the information to make a complaint here.
For more on Speak Up, including how to raise a concern, visit our Speak Up page
Our Privacy Notice
All current colleagues, including all current employees, workers, individual contractors, contingent workers, interns, agency workers, consultants, directors and third parties whose information is provided to us in connection with one of these relationships (e.g. next-of-kin, emergency contact information and dependents)
View our Aviva People Privacy Notice below to find out more.
Aviva Group Services Ireland Limited, a private company limited by shares. Registered in Ireland No.322579. Registered Office: Cherrywood Business Park, Dublin, Ireland, D18 W2P5.