Welcome to our responsible investing hub
If you're like the 8 in 10 Irish investors1 who want to invest responsibly but don't really know where to start, our short videos will help you learn more about ESG investing and some of our ESG offerings.
Transcript
00:00:01 Video starts
Aviva research indicates that environmental, social and governance investing, or ESG investing for short is important to 70% of Irish pension investors.

No wonder ESG investing is gaining traction. Research is increasingly showing that this investing method can reduce portfolio risk, generate competitive investment returns and help investors feel good about the funds they invest in.
In a nutshell, ESG investing involves researching and considering environmental, social and governance issues. In addition to other factors such as financial criteria when evaluating different investments for inclusion in investments funds.
E are environment concerns, how corporations interact with the physical environment such as climate change, biodiversity, natural resources, carbon emissions, air and water pollution, and energy use.
S for social looks at the impact companies have on society and communities, including human rights, health and safety issues, labour standards, product liability, privacy and data security.
G or Governance focuses on how companies are governed, including diversity, transparency, ownership board independence, ethics and executive compensation. ESG investing has become mainstream and for many investors around the world, and it's a requirement that must be considered before they invest.
Aviva offer responsible fund investment options across are managed for you, managed with you and managed by you propositions. For example, through our managed for you and managed with you propositions, we offer a range of funds from Aviva Investors who integrate ESG into their investment processes where possible.
This includes our range of Aviva Multi-Asset ESG funds. Aviva Investors is the asset management part of the Aviva Group and a Global Asset Manager with integrated experience across all major asset classes. Aviva Investors engage and meet with global companies to encourage them to change and build a substantial business for the future. And they're at the forefront of encouraging overall market reform, helping to drive regulatory change across financial markets. To encourage better practise and drive meaningful change. Aviva Investors has a dedicated team of over 30 ESG analysts and have built ESG considerations into their investment processes.
What this means is that when they're considering whether to include individual investments such as company shares in your investment fund. They will analyse traditional financial metrics alongside ESG criteria such as impact on the environment, company culture and corporate governance.
Aviva Investors is a pioneer in responsible investments. They've been actively voting since 1970 to encourage responsible behaviour by companies and to consider ESG criteria. Today they are recognised as a global leader in ESG investing. They are a founding member of the UN Principles for Responsible Investing and today they're A plus rated for their approach as part of the Aviva Group, their ambition is to be net zero for investments by 2040, ten years ahead of the Paris Agreement target.
To learn more about Aviva's Multi-Asset ESG funds and other ESG investment options available from Aviva, please contact your financial broker or visit www.aviva.ie/esg.
00:04:42 Video ends
We're committed to investing your money responsibly
With an Aviva pension, savings or investment product, you can secure a brighter future for yourself and the planet.  Aviva's commitment to investing responsibly started in the 1970s and today we have strong sustainability credentials.
Net Zero 2040
We're the only major global insurer with a net zero emissions target for our investments by 2040.
5 Star Rated
We helped to author the world's first corporate governance code and the UN Principles for Responsible Investment in 2006. Today we're five star rated for our approach to responsible investments2.
Award-winning
We have won multiple awards for our approach to sustainability, including the ESG Provider of the Year at the 2021 Irish Pension Awards.
No. 1 in Europe
We were ranked 1st in Europe and 2nd globally in the World Benchmarking Alliance's first Financial System Benchmark in 2022, which measures how the world's 400 most influential financial institutions are transforming the financial system for a more just and sustainable future3.
A Rated
Aviva Investors, who manage many funds on our customers' behalf, are ranked 3rd in the world and only 1 of 4 of the world's largest asset managers to receive an A rating from Share Action4.
40+
Aviva Investors also have a dedicated team of ESG Analysts providing proprietary ESG insights5.
Want to learn more about why you should make Aviva Investors your No. 1 choice for ESG – Watch our short video
Transcript
00:00:01 Video starts
Peter Smith, one minute pitch why Aviva Investor's for ESG – your time starts now..

Why Aviva for ESG?
Peter Smith, Investment Director, Aviva Investors: We aim to be carbon net zero company by 2040, the most ambitious plan of any major global insurer. 
Do you offer investments that consider ESG factors?
Peter Smith: Yes, we offer a range of investments that are aligned with ESG regulations.
How is ESG integrated into your funds?
Peter Smith: Aviva Investors have a dedicated team of 40 ESG analysts. That allow us to monitor and engage with the companies we invest in on your behalf.
How do I know that Aviva is really making a change?
Peter Smith: Last year we engaged with over 3000 companies and countries on ESG issues, and we aim to reduce the carbon intensity of our investments by 60% by 2030.
And how does Aviva compare to its peers?
Peter Smith: We are the top ranked financial institution in Europe for supporting a sustainable world, additionally, out of 77 Global investment managers, we are ranked third when it comes to voting and engaging with companies.
Peter your time is up.
To find out more about ESG investing talk to your Financial Broker.
00:01:26 Video ends
Investments that don't cost the earth
Across our pension, savings and investment products, we offer responsible funds6 that suit your needs and the level of risk you're comfortable taking.  We encourage both our internal and external managers to manage their funds in line with European Sustainability Regulations6. We do this as we believe that funds that invest in well-run companies that consider social equality and environmental factors will outperform over the long term.  We also know how important value is to our customers. That's why many of these funds are available at our standard charge or lower.  This simply means you do not have to pay more to invest responsibly.
Browse our range of responsible investments.
ESG investing is core to our Multi-Asset ESG Range
Our Multi-Asset ESG funds are the most popular funds selected by our customers.  As well as incorporating ESG considerations into how the funds are managed6, they offer you:
Diversification across different asset classes, such as equities and bonds
Options that are aligned with your preference for risk, from those that are more cautious to those who are comfortable with higher levels of risk for the potential of higher returns
Options that suit your investment style preference, such as active and passive approaches
A cost-effective investment option, with all funds available at our standard charge or lower
Managed for You - Multi-Asset ESG Range
Multi-Asset ESG Active
Standard Annual Management Charge
Multi-Asset ESG Passive Plus
0.05% Discount to Standard Annual Management Charge
ESG Fixed Allocation
0.1% Discount Standard Annual Management Charge
My Future ESG Lifestyle Strategy
0.1% Discount to Standard Annual Management Charge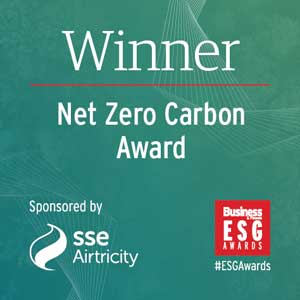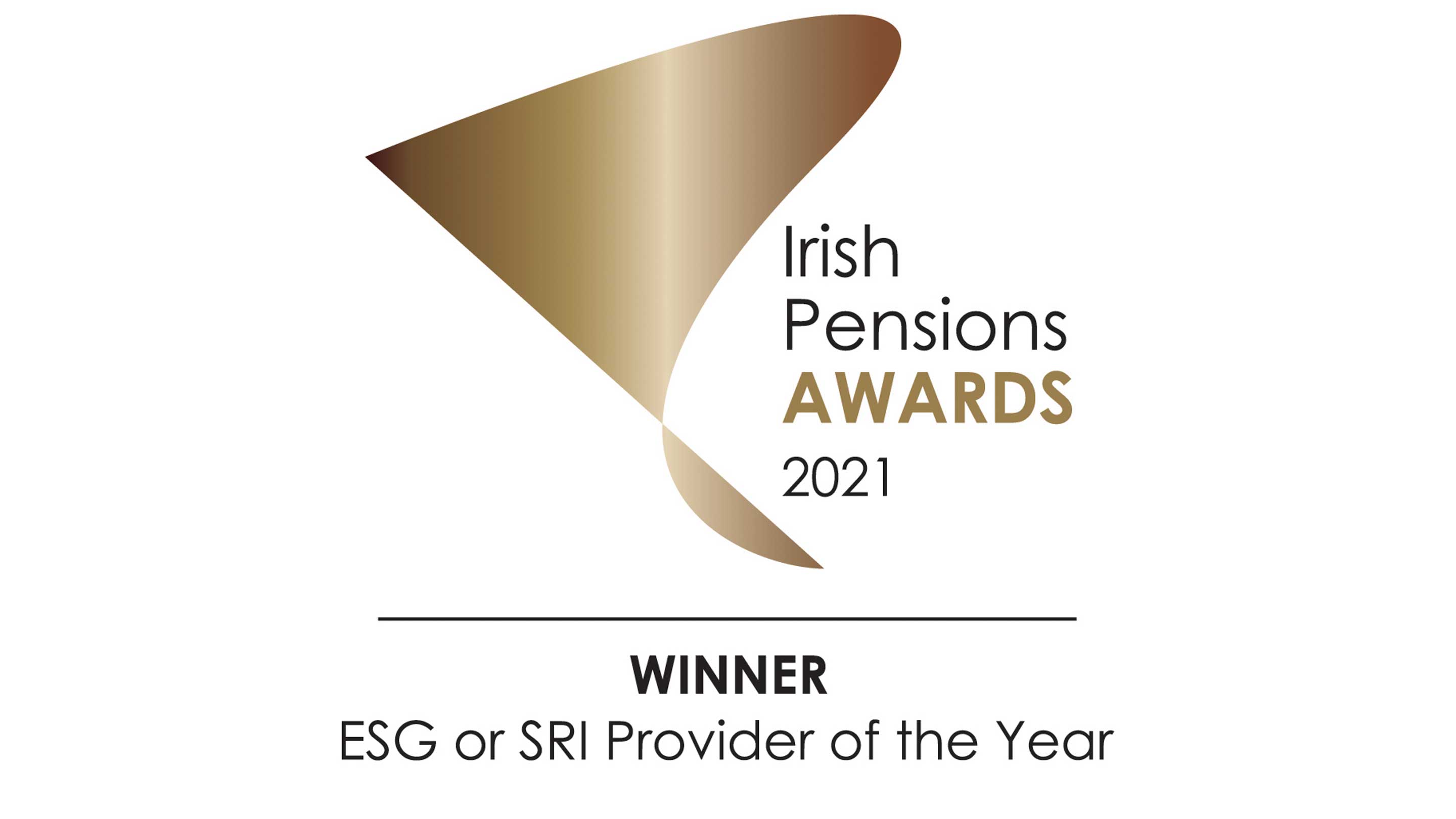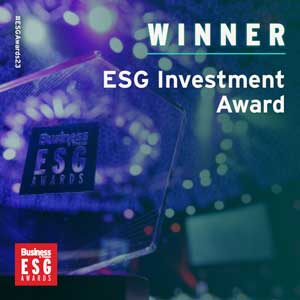 Useful documents
These pre-contractual disclosures will help you understand, compare, and monitor the sustainability characteristics of different Funds available.
Expert advice
Want expert advice on pensions and retirement? Contact your Financial Broker today.
Warnings
Important information to consider.
Fund availability varies by product type. Please contact your Financial Broker for details of the funds available by product type.
Warning: The value of your investment may go down as well as up.
Warning: If you invest in these products you may lose some or all of the money you invest.
Warning: Past performance is not a reliable guide to future performance.
Warning: These products may be affected by changes in currency exchange rates.
1. Source: iReach survey carried out on behalf of Aviva October 2022. Survey covers 458 Irish pension holders.
2. Source: UNPRI 2021.
3..Source: World Benchmarking Alliance 2022. Find out more here.
4. Source: Share Action, February 2023.
5. Source: Aviva Investors 31 December 2022.
6. In our sustainability guide you will learn more about our funds that are classified as Article 8 Funds under the European Sustainable Finance Disclosure Regulation (SFDR). These include all our Multi-Asset ESG Funds.  Article 8 unit-linked funds promote environmental or social characteristics or a combination of these two characteristics.
Aviva Life & Pensions Ireland Designated Activity Company, a private company limited by shares. Registered in Ireland No. 165970. Registered office at Building 12, Cherrywood Business Park, Loughlinstown, Co. Dublin, D18 W2P5. Aviva Life & Pensions Ireland Designated Activity Company, trading as Aviva Life & Pensions Ireland and Friends First, is regulated by the Central Bank of Ireland. Tel (01) 898 7950.