Learn about income protection
Group Income Protection provides your employees with financial security and peace of mind should they become unable to work due to illness or injury.
How does it work?
You decide
Firstly, you decide how much of a proportion of an employee's salary you want to protect.  For example: employers generally choose to protect 2/3rds of an employee's salary less the social welfare benefit payable by the government. 
Deferred period
Then you choose the deferred period which is the length of time before the income protection claim is payable which can be 13, 26 or 52 weeks.  
Claiming
In the event of a claim, the payment is made to you, the employer.  You continue to pay the employee through your payroll and continue to deduct their appropriate level of tax.
Watch our video on how it works
Group Income Protection Summary Benefits
A Financial Broker will give you the best type of guidance on what products are most suitable to your needs. The following is a summary of the benefits Aviva can offer.  
| | |
| --- | --- |
| Income Protection Benefit | Cover can be a % of salary subject to a maximum benefit of 75% x salary less the social welfare benefit or €400,000 |
| Pension Protection Cover | Covers the members pension contributions should they be unable to contribute due to sick leave. Maximum cover is €100,000 |
| Deferred Period | This is the waiting period before you can submit a claim.  The options are 13, 26 or 52 weeks |
| Ceasing Age | Up to age 68 |
| Continuation Option | This allows an employee to take out an equivalent individual policy in their own name without the need for underwriting should they leave the company.  Our technical guide outlines how this feature operates. |
| Free Cover Limit (FCL) | The level of benefit where we won't seek medical evidence for individuals with benefits below this amount.  The FCL is outlined on your quote and policy schedule. |
| Early Intervention Supports | Aviva have partnered with a number of rehabilitation partners to provide a range of services from as little as 4 weeks into an employee's absence to help get them back on their feet and back to work. |
| Best Doctors, 2nd medical opinion | Members and their immediate family get access to a second medical opinion from a world-renowned expert at no extra cost |
| Aviva Family Care, mental health support service | Members and their immediate family get access to a counselling and psychotherapy service delivered by a team of clinical, counselling and health psychologists registered with the Irish Psychological Society. |
Exclusive Benefits to Aviva
Aviva want your employees to be provided with the right care when they need it most so we offer members with access to some fantastic additional value added benefits, including
With your protection policy you have access to the following services through our Aviva Care benefit:
Digital GP
Best Doctors Second Medical Opinion
Family Care Mental Health Support
Bereavement Support
We work to promote our members recovery to ensure they get back on their feet as soon as possible.
Effective Early Intervention
We know from experience that working with employees at an early stage is more likely to lead to a successful return to work. That the longer someone is out of the workplace, the harder it is for them to return.
That's why as part of our claim assessment, we work to promote our members recovery to ensure they get back on their feet as soon as possible.
Our in-house clinical staff perform personalised assessments to help us get a better understanding of their circumstances, helping us to determine what support would be most appropriate for them.
We've partnered with Spectrum Health for early intervention services.
It's Voluntary
Early Intervention is a voluntary process. Members can avail of these services as early into an absence as required.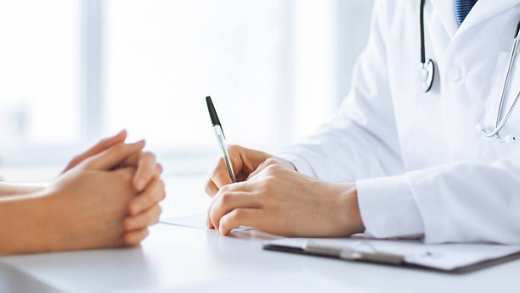 Aviva Cover the Cost
Working with our partner providers, we will create a tailor made plan to suit the individual employee. Where treatment such as physiotherapy or counselling is required, Aviva cover the cost of these services. We work in partnership with the members GP, so all parties work together to ensure the most appropriate outcomes.
It's on-going
We provide support for employees from when we're first notified up until the employee successfully returns to work. We'll even continue to support the employee and ensure they get the support they need after they return to work.
Aviva Life & Pensions Ireland does not guarantee the on-going availability of the Best Doctors - Second Medical Opinion benefit to its policyholders or the Aviva Family Care Benefit (Mental Health Support) and may, at its sole discretion, withdraw access to the service at a month's notice. If we withdraw it, we'll write to notify policyholders at least 30 days in advance of its removal. 
Teladoc Health (who provide the Best Doctors and Aviva Family Care Benefit) is not a regulated financial service.
Aviva Life & Pensions Ireland Designated Activity Company, a private company limited by shares. Registered in Ireland No. 165970. Registered office at Building 12, Cherrywood Business Park, Loughlinstown, Co. Dublin, D18 W2P5. Aviva Life & Pensions Ireland Designated Activity Company, trading as Aviva Life & Pensions Ireland and Friends First, is regulated by the Central Bank of Ireland. Tel (01) 898 7950.