Protection from Aviva
Protection from Aviva comes with so much more than financial protection. Powered by Teladoc Health, a global leader in virtual care, Aviva Care gives you four health & wellbeing services that line up to offer total protection for you and your family.
When your health defences are down – our Digital GPs are here to provide an online diagnosis at home or away, even provide prescriptions. When you need the support of a whole team behind you, you can get your case reviewed by one of 50,000 medical experts from around the world. And because mental health is just as important as your physical health, we also have a team of professional psychologists offering confidential support.
With Aviva Care, all the healthcare support you need is just a click away. What's more, these services come free of charge.
Watch our short video on how to set up an account and use the services available through Aviva Care
Transcript
for video What is Aviva Care
Aviva Care is our health and wellbeing platform provided in conjunction with our partners Teladoc Health, and is available to our group and individual protection customers as well as their families.
To register for the service, go to aviva.ie/avivacare and scroll down to the bottom of the page to click on the 'register now' button.
This will take you over to the Aviva Care landing page, and further down the screen it gives you a bit of an overview of the four services available, but also who in the family is able to access what service. To continue on with your registration, click on the request service button.
This will open up the Aviva Care login page and if it's your first time here, simply click on 'register here'. Finally to create your account, the first thing you'll need is an e-mail address. You can use any e-mail address whether it's a work or personal address, so fill that in.
And continue to fill in the personal details in the remaining fields.
When you get to the bottom where it asks for a policy number or access code, for our group protection customers - so for those that have access to Aviva Care through their employer's policy, you'll need to request a unique code through either your HR or benefits team. For our individual protection customers, you simply use your policy number. Once you have that filled in, the final thing is to read and accept Teladoc's privacy notice as well as their terms and conditions.
Finally click on register.
This will now send you a verification e-mail, so go over to your inbox, take a look for an e-mail coming in from Aviva Care, open it up and click on the 'activate' button. This will re-direct you to a similar page from Teladoc, and click on the 'activate account' button again. This will automatically re-direct you to the login page. Put your details in and press 'log in'.
Once you've logged in it defaults to the page now in front of you. Depending on which of the four services you want to use, you can click on medical and either access the digital GP or Best Doctors second medical opinion. Alternatively, you can click on family care or the bereavement service to then go on make an appointment. If you have a family member wanting to use the service such as a partner or parent, they can do so. They would need to make their own account and they would use the same either policy details or unique access code that you did.
However if you have a dependent wanting to use the service, you would need to add them onto your own account. To do so, simply press 'account' up here on the top right, scroll down to 'profile' and click on 'dependents'. From there simply go onto add a member. Dependents can be added onto multiple accounts as well, so you can have dependent on your own account and your partner can have the same dependent on their account.
Once you've registered online, you can use the service either on a desktop or via the app which is available to download on both the Apple and Google App Store.
And that brings us to the end of this Aviva Care demonstration. I hope you enjoy using service.
Working with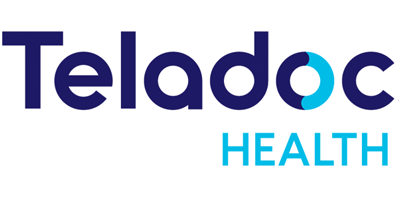 Services available to you
Digital GP
It's not always easy or convenient to get to the doctors' surgery. With Aviva Digi GP you can get an online appointment with a doctor without having to wait for a face-to-face appointment. The Aviva Care digital GP service is a private doctor service offering you and your immediate family access to clinical advice and guidance in non-emergency situations.
At home or on holiday, it offers the peace of mind of being able to speak to an experienced  doctor to discuss any health concerns you have Monday to Friday from 8am to 8pm and on weekends from 9am to 12 noon.
Benefits
It's easy to use from the comfort of your own home 
Provides quick access to an experienced GP 
Can be used at home or on holiday 
Get prescriptions sent to your local pharmacy
Best Doctors Second Medical Opinion
If you or a member of your family became ill or had an accident, it would be reassuring to know that you had the correct diagnosis and treatment plan. With the Best Doctors service, you can get a second medical opinion from a world leading expert so you can double check a diagnosis, investigate alternatives and get additional treatment options for any condition affecting your quality of life.
You get access to 50,000 world-renowned specialists with 450 specialities and sub specialities who will work with your own doctors and consultants to advise on the best course of action. It can also be used for conditions diagnosed before taking out your cover with Aviva. 
Benefits
Double-check a diagnosis or the treatment proposed with a world leading expert.
Investigate if there are any alternative treatment options.
Review your options if your symptoms haven't been improving.
Can be used if you're worried about a parent, partner or child.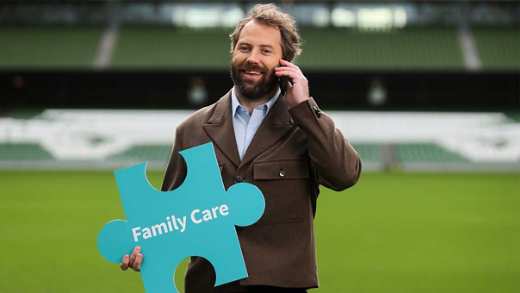 Family Care Mental Health Support
Managing your mental health is just as important as your physical health. And It's OK not to be OK. When life brings new and unexpected changes, its normal to feel anxious, stressed or low. Whatever your challenge, you're not alone. Our professional team of Psychologists are here. Family Care gives you access to a wide variety of specialised forms of therapy, including counselling and Cognitive Behavioural Therapy.
Benefits
It's completely confidential 
They can help you develop coping and behavioural skills 
The Psychologists are registered with the Irish Psychological Society.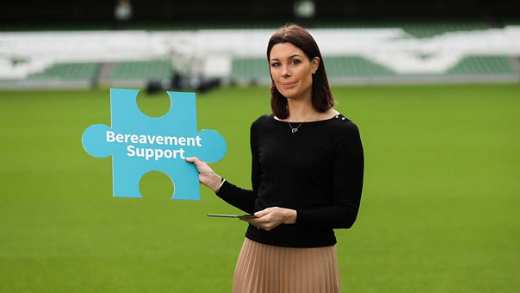 Bereavement Support
Losing a loved one isn't easy. So, it might help you to know there's help on hand through bereavement counselling. When you or your spouse/ partner need someone to talk to, our team of counsellors and psychologists are just a phone call away.
Benefits
It's completely confidential 
Access is easy, support is just a few clicks away. 
They can help you develop ways to cope 
The Psychologists are registered with the Irish Psychological Society.
How to access Aviva Care
Register for the service using your email address and policy number or access code: https://care.aviva.ie/en-UK
OR

Download the Aviva Care app from the App Store or Google Play Store. Open the app and login using your email address and password – or register for the service using your email address and policy number or access code. 
Please note: once you click the link, you will be transferred to the Teladoc site. Aviva Life & Pensions will share your policy number with them for validation purposes but will not have access to any of the information that you provide. They will process this information as a separate controller of your data.
Aviva Life & Pensions Ireland does not guarantee the on-going availability of any or all of the Aviva Care Ireland services to its policyholders and may, at its sole discretion, withdraw access to the service at a month's notice. If we withdraw it, we'll write to notify policyholders at least 30 days in advance of its removal.
Teladoc Health (who provide the Aviva Care services) is not a regulated financial service. 
Aviva Life & Pensions Ireland Designated Activity Company, a private company limited by shares. Registered in Ireland No. 165970. Registered office at Building 12, Cherrywood Business Park, Loughlinstown, Co. Dublin, D18 W2P5. Aviva Life & Pensions Ireland Designated Activity Company, trading as Aviva Life & Pensions Ireland and Friends First, is regulated by the Central Bank of Ireland. Tel (01) 898 7950.