Start planning for the future you want
We don't know what the future holds, but a little preparation goes a long way when it comes to planning for your retirement and your pension. The earlier you start saving, the longer your pension pot will have to potentially grow in value. That leaves you free to focus on what matters, whether that's hobbies, holidays or just some well-deserved rest and relaxation.
Single lump sum
Pay a single lump sum into your pension any time you want.
Grow your savings
Put your money into investments of your choice and save more with tax benefits
From €100 a month
Choose how much you pay in so it's affordable and builds the savings you want
Pensions made simple
We know planning for retirement isn't everyone's idea of fun. And in the past you may have found it all a bit confusing. But at Aviva, we aim to keep things simple so here are the basics facts you should know about pensions.
What exactly is a pension?
It's the money that you'll live on once you stop working. It basically replaces the salary or wages that you earned before you retired.
What is a private pension plan?
It's a type of saving account, but one that gives you important tax breaks. You can use it to build up your money and give yourself an income after you stop working. A pension plan is a long-term arrangement, so you can't dip into it before you retire.
Why do I need a private pension plan?
When you stop working, your pay will come to an end but unfortunately, those bills will just keep coming. So, unless you win the lottery or inherit a large sum of money, your pension will almost certainly be your main source of income after you retire.
How do I get started?
Meet with a financial broker - it's like a health check for your finances. They will help you to review your current finances, recommend possible solutions and make sure your money is working as hard as possible to provide you with the security you need, now and in the future
Click here to find a financial broker near you.
Pensions by Aviva
Straight forward, flexible, and cost-effective - if that sounds like your kind of pension, then let us tell you about what we offer.
Retirement options
Understand the options that may be available to you when taking your pension benefits
Your decision will depend on your personal circumstances and the type of pension scheme you're in, but there are generally four options:
A retirement lump sum
An annuity
Investing part of your pension fund in an Approved Retirement Fund (ARF)
Take a taxed cash lump sum
Expert advice
Want expert advice on pensions and retirement? Contact your Financial Broker today.
Manage your policies online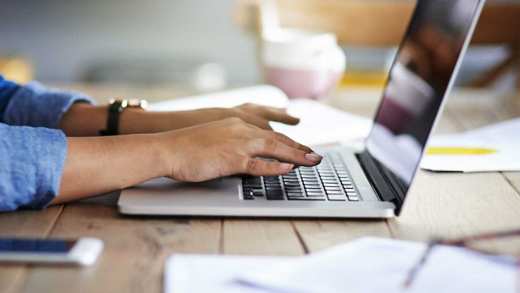 Aviva Online Service Centre
Avail of 24/7 access to view and manage your pensions policy information.
Learn more about saving for your retirement
Take a look at our library of helpful articles and news.
Warnings
Important information to consider.
Warning: Past performance is not a reliable guide to future performance.
Warning: The value of your investment may go down as well as up.
Warning: If you invest in this product you will not have any access to your money until you retire
Warning: If you invest in this product you may lose some or all of the money you invest.
Warning: This product may be affected by changes in currency exchange rates.
Aviva Life & Pensions Ireland Designated Activity Company, a private company limited by shares. Registered in Ireland No. 165970. Registered office at Building 12, Cherrywood Business Park, Loughlinstown, Co. Dublin, D18 W2P5. Aviva Life & Pensions Ireland Designated Activity Company, trading as Aviva Life & Pensions Ireland and Friends First, is regulated by the Central Bank of Ireland. Tel (01) 898 7950.