What is a Personal Retirement Bond?
A retirement bond is a unit linked pension plan which allows you to invest single contributions. It is normally taken out by someone who is leaving a company pension, usually due to them leaving their current employer. Sometimes it is called a Buy Out Bond or a Transfer Bond. It is a portable pension pot that you own and have complete control over.
Aviva Personal Retirement Bond at a glance
Minimum contribution
Single contribution €5,000
Investment Choice
We offer a wide range of investment funds to choose from, with responsible investing options across our range
Aviva My Future ESG Lifestyle Strategy
Personalised and cost-effective default pension savings strategy
Online Service
View key policy information & access online tools
Why would I need a pension?
If you want to improve your income in retirement and don't want to rely solely on the State Pension to provide your income in retirement – you will need to plan your retirement now, because it really is your responsibility, no one else is going to do it for you.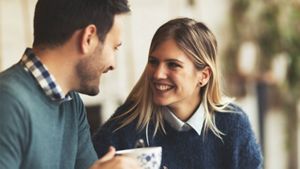 How prepared are you for retirement?
At Aviva, we have carried out extensive research across Ireland to explore just how adequately we are prepared for our retirement. We discovered that 43% of 35-54-year olds expect financial hardship in retirement and 60% have inadequate retirement funds. Overall, half of our population is likely to carry some level of debt into retirement. (Source Aviva, September 2019).
Will you have enough money to enjoy your retirement?
Talk to an independent financial broker to find out how much you need to put into a pension today to ensure you enjoy the longest holiday of your life.

What can our Retirement Bond do for you?
Build your savings for retirement with a retirement bond that puts you in control.
Competitive & Transparent Pricing
With highly competitive fund management charges and no switching fees, Aviva offers a highly competitive and transparent pricing structure.
Premium Service
Our outstanding service delivery model creates a straight-forward, smooth journey with Aviva, from setup through to retirement. 
Innovative, Personalised and Cost-Effective Default Pension Savings Option
The fund managers of the Aviva My Future ESG LIfestyle Investment Strategy manage risk at each step of the way to help provide peace of mind for our customers during their journey to retirement.
Aviva Online Service Centre
Our customer portal allows you to view key information on your policy, access key on-line tools and view  your key policy documents in one place.
Investments that work for you
Aviva is the best place to invest to safeguard your retirement, whether you want a ready-made multi-asset ESG Fund or a default savings solution or you want to work with your financial broker to create and manage a bespoke portfolio by choosing funds and/or individual assets. We also offer responsible investing funds across our range.
Investments that work for you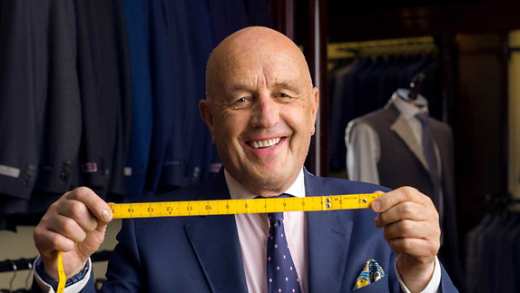 Investing your money
We all have different preferences for how we like to invest and we aim to match our offering with your needs. With the help of your financial broker, you can opt for a simple ready-made multi-asset ESG solution, a completely bespoke portfolio or something in-between. We also offer reponsible investing options across our range.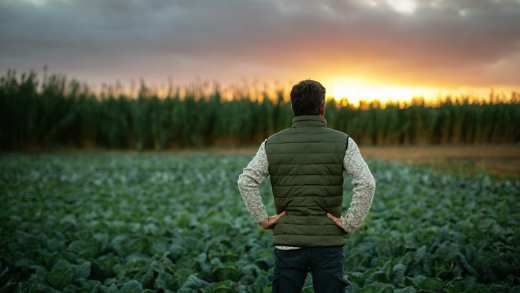 Aviva My Future ESG Lifestyle Strategy
We focus on your pension, so you don't have to
This personalised and cost-effective default pension savings  programme invests your contributions in funds on your behalf with the aim of managing the risks your money is exposed to throughout your journey to retirement.
Tools & Calculators
Fund Centre
How are you funds performing and where are they invested? Find out using our daily updated fund centre.
Investment Suitability Tool
This tool can help you to understand how much risk you are prepared to accept when making investment decisions.
Frequently Asked Questions
When do I have to decide if I want a retirement bond?
How is my retirement bond setup?
Who chooses the retirement bond?
Can the Trustees transfer my fund to a retirement bond without my consent?
Can I take my money out if I need it in the future?
What happens if I have to retire early because of ill health?
What happens if I die before I retire?
Can I use my Aviva personal retirement bond as security for a loan?
What is the minimum term for setting up an Aviva personal retirement bond?
How can Aviva accept the transfer payment?
What are my options at retirement?
Expert advice
Want expert advice on pensions and retirement? Contact your Financial Broker today.
News articles
Take a look at our library of helpful articles and news.
Warnings
Important information to consider.
Warning: Past performance is not a reliable guide to future performance.
Warning: The value of your investment may go down as well as up.
Warning: If you invest in this product you will not have any access to your money until you retire
Warning: If you invest in this product you may lose some or all of the money you invest.
Warning: This product may be affected by changes in currency exchange rates.
Aviva Life & Pensions Ireland Designated Activity Company, a private company limited by shares. Registered in Ireland No. 165970. Registered office at Building 12, Cherrywood Business Park, Loughlinstown, Co. Dublin, D18 W2P5. Aviva Life & Pensions Ireland Designated Activity Company, trading as Aviva Life & Pensions Ireland and Friends First, is regulated by the Central Bank of Ireland. Tel (01) 898 7950.