Maintain your quality of life
Income protection from Aviva helps you maintain your lifestyle by giving you a monthly income if illness or injury prevents you from working for a period of time, so you can concentrate on getting better.
Security
Protection of up to 75% of your total earnings.
Peace of mind
A guaranteed premium that cannot rise.1
Tax Savings
Tax relief on all premiums at 20% or 40%.
When life is going well, it's easy to take money for granted. But just think about how you'd cope if your income suddenly dried up due to ill health or injury? The things you care about – your family's lifestyle, your home, your children's education – could be in jeopardy.
Practical protection designed for you
If you suddenly lose your ability to earn a living, you want a back-up plan that works when you need it most. That's where we come in – with income protection cover that's flexible, competitive and built to suit your lifestyle.
How to tailor your income protection cover
Choose the amount you get if you make a claim – you can go from €5,200 to €262,500 a year.
Select the length of your policy – cover can end between 55 - 70.
Pick your deferred period – that's the time you wait before your policy pays a benefit. It can be 4, 8, 12, 26 or 52 weeks.
Decide if the money paid out should keep up with inflation.
Features of your Aviva income protection policy
Price
A guaranteed premium – once accepted, your premium won't rise
A discount if you're a non-smoker
A waiver on your premium while you're getting your benefit
Tax relief on your premiums
Flexibility
Wide choice of deferred payment periods
Freedom to top up your policy to get additional cover
We provide a comprehensive claims service to help you get back to work
Security
Aviva covers all occupations on an "own occupation basis"
Cover is continued even if you change jobs
Aviva Care
With your protection policy you have access to the following services through our Aviva Care benefit:
Digital GP
Best Doctors Second Medical Opinion
Family Care Mental Health Support
Bereavement Support
Considering Income Protection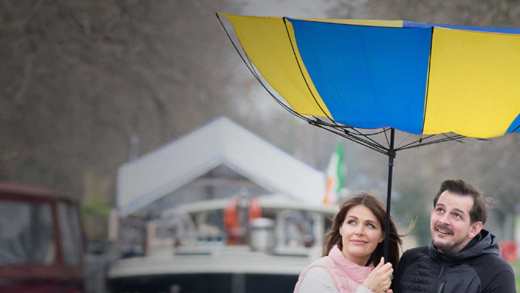 Have you got your protection the right way around?
It may not matter what cover you have in place if you don't protect the one thing that pays for it all: your income.
Manage your policies online
Avail of 24/7 access to view and manage your protection policy information.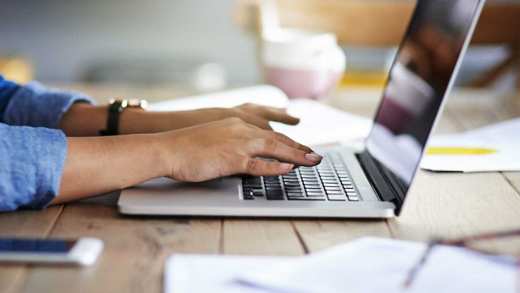 Aviva Online Service Centre
View your policies
Update your details
Change bank details
Submit a query
Helping you get back to working life…
We know you'd rather be working. That's why we do whatever we can to help you get back to a normal working life as soon as you can. After your claim has been approved, you can access these benefits:
Rehabilitation benefit
Proportionate benefit
Linked benefits
How our claims process works
We know this is a difficult time so we'll deal with your claim as quickly and smoothly as possible.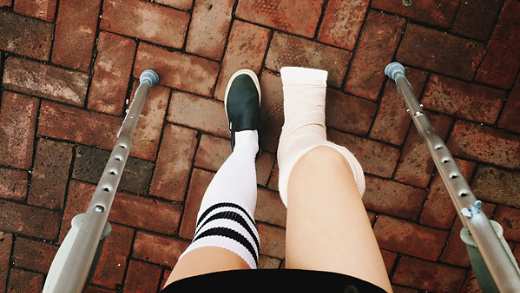 Step

1
Let us know what's happened
Call us on 1800 159 159 or from mobile/abroad on 01 618 6621. Or you can email riskclaims@aviva.com.
We're open Monday to Friday, 9am to 5pm.
Step

2
Give us some details
We'll need medical and financial evidence to assess your claim, along with the policy number and your contact details.
Step

3
We get things sorted
Once we've processed your information and accepted your claim, we pay you a monthly benefit in arrears.
Policy details
Important information about your life insurance.
You may also be interested in...
Contact Us
Monday, Tuesday, Thursday and Friday: 9:00a.m. - 4:00p.m.
Wednesday 10:00a.m. - 4:00p.m.
Saturday - Sunday Closed
Bank Holidays Closed
Email: csc@aviva.com
Monday to Friday: 9:00a.m. - 5:00p.m.
Saturday - Sunday Closed
Bank Holidays Closed
1. Guaranteed premium: The amount you pay does not change over the life of the policy as long as the benefits remain the same. You can choose to index-link your premium and the benefits to ensure that, over time, they remain linked to inflation.
2. Acceptance criteria, terms and conditions apply. These monthly premiums are based on single life cover of €170,000 for a person aged 31 next birthday and a non-smoker, over a 25 year term, total amount €10.03. Source: Aviva Life & Pensions Ireland DAC as at July 2020.
Aviva Life & Pensions Ireland does not guarantee the on-going availability of the Best Doctors - Second Medical Opinion benefit to its policyholders or the Aviva Family Care Benefit (Mental Health Support) and may, at its sole discretion, withdraw access to the service at a month's notice. If we withdraw it, we'll write to notify policyholders at least 30 days in advance of its removal. 
Teladoc Health (who provide the Best Doctors and Aviva Family Care Benefit) is not a regulated financial service.
Aviva Direct Ireland Limited is regulated by the Central Bank of Ireland. A private company limited by shares. Registered in Ireland No 374895. Registered Office: Cherrywood Business Park, Dublin, Ireland, D18 W2P5.
Life and Protection Cover is underwritten by Aviva Life & Pensions Ireland DAC.
Aviva Life & Pensions Ireland Designated Activity Company, a private company limited by shares. Registered in Ireland No. 165970. Registered office at Building 12, Cherrywood Business Park, Loughlinstown, Co. Dublin, D18 W2P5. Aviva Life & Pensions Ireland Designated Activity Company, trading as Aviva Life & Pensions Ireland and Friends First, is regulated by the Central Bank of Ireland. Tel (01) 898 7950.