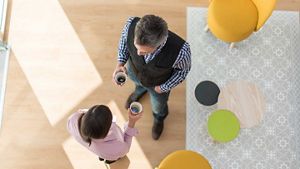 The Aviva Blog
Stay up to date with our latest guides, tips and tricks right here
Cost of Living
With the cost of living crisis dominating our headlines recently, we've pulled together our savings focused tips to help you stretch to the end of the month.
Driving
If you don't know how to change a tyre or want to find out about driving habits which are costing you money, you've come to the right place.
Property
Read up on our latest tips and guides on everything home.
Travel
Stay up to date with our top tips for travel here.
Life
Find out all you need to know about life insurance, mortgage protection, income protection and more here.
Pensions
All you need to know about pensions and retirement.
Great savings on your insurance
Avail of great discounts on your car and home insurance
1. Offer of 15% discount only applies to new car insurance policies bought online. Acceptance criteria, terms and conditions apply. Subject to a minimum premium of €310 for car insurance. Aviva reserves the right to withdraw, suspend or amend this offer or any of the terms and conditions there of at any time without prior notice.
2. Offer available when you take out a new policy online. Acceptance criteria, terms & conditions apply. Offer subject to minimum premium of €230 for home insurance (€115 for Contents or Buildings only).
Car insurance and home insurance are underwritten by Aviva Insurance Ireland DAC.

Aviva Direct Ireland Limited is regulated by the Central Bank of Ireland. A private company limited by shares. Registered in Ireland No 374895. Registered Office: Cherrywood Business Park, Dublin, Ireland, D18 W2P5.