Celebrate Pride 2022
We at Aviva are delighted to be working again with our charity partner Belong To to raise funds to continue the fantastic work it does to support young LGBTQ+ people in Ireland. This June, we'll be selling rainbow shoe laces both for €4 and for every pair of laces sold, all proceeds will be donated to Belong To.
You can purchase your laces here.
Join us then, on Wednesday June 29th, for our #LaceUpWithPride day! We are calling on the Irish sporting community to wear their rainbow laces with Pride in solidarity with the LGBTI+ community. 
Share a photo of how #LaceUpWithPride on social media, using #LaceUpWithPride and @AvivaIreland you could be in with a chance to win two tickets to EVERY International rugby & soccer game in Aviva Stadium in 2023.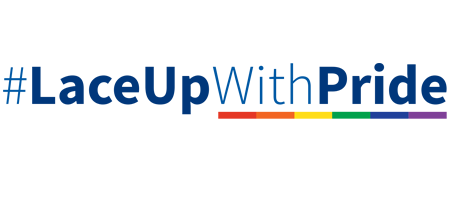 Purchase your rainbow laces
Purchase rainbow shoe laces and for every pair of laces sold, all proceeds will be donated to Belong To.
Purchase Laces
Pride starts at home
For every home insurance policy sold this June, we'll make a €10 donation to Belong To.* 
Get a Quote
Aviva staff celebrate #LaceUpWithPride for Pride 2022
Transcript
0:00:03 Emma McPherson, Head of Customer Operation
In Aviva were really passionate about our diversity and inclusion agenda. And pride and LGBTQ is a huge part of that. We've a really active pride community and the activity of that pride community has meant that our staff really feel free to be themselves at work.
00:00:20 Rahul Gumber, Chief Risk Officer at Aviva
I think Aviva's now got a quite good track record of supporting the LGBTQ+ community, which has really made the workplace much more diverse and much more inclusive.
00:00:32 Lisa Bergin, Sponsorship Manager at Aviva
I think the impact that the pride rainbow laces will have on others will be similar to hopefully what the feeling that they've had from us lighting up the stadium over the last number of years. It's really important that you can bring your true self to work or whatever you do in you're everyday life and hopefully the rainbow laces symbolises that.
00:00:50 Moninne Griffith, Chief Executive Officer at Be LonG To Youth Services
I think it'll be really important for LGBTQ people of all ages but especially young people to see again a big iconic building like the Aviva Stadium lit up in the rainbow colours. It just makes them know that they are visible, they're valued and their welcome here
00:01:05 Jason McAvoy, Customer Initiatives Manager at Aviva
Creating a diverse and inclusive workplace for me and my colleagues is a fundamental part of living up to our purpose at Aviva for being with you today for a better tomorrow
Aviva outro: Lace Up with Pride
00:01:18
Video ends
Celebrate Pride 2022
Transcript
00:00:00 Video Starts
00:00:06 Jack Dunne
So I decided to come out when I was 18. It was coming up to the end of my final year in school, and I decided I'd tell one or two people and see how it went and it went really well. It took, it probably took a few more years then until I came out publicly to the media, which was a big decision, but I'm glad I did it.
00:00:24 Jamie Finn
Yeah, it's very important to see solidarity from those who are not in the community. I got that from family, freinds, teammates as well. So, I think that made my journey a lot easier. It's so important to have those people around you - to have someone to talk to as well.
00:00:39 Jack Byrne
It's important that people feel comfortable and feel like they can really be themselves. You can never achieve much as a group of individuals, but as a team, the sky is the limit if you get the balance right.
00:00:52 Jamie Finn
We're calling on everyone to #LaceUpWithPride with Aviva this June.
00:00:59 Video Ends
The Cork Rebel's Story
Transcript
00:00:00 Video Starts
00:00:03
The Cork Rebels was founded in 2016 and it's grown and grown over the years. Inclusivity and diversity is the heart of what we do. Anybody's welcome to join our club, we don't discriminate. Sexual orientation, gender identity, age, race, religion. It doesn't matter whether you can play football or whether you can't,  you know, everybody is welcome.
00:00:23
Being a good ally is speaking up when others won't speak up. That could be your buddies saying something derogatory or even being misogynistic, homophobic, racist, any one of those ways, standing your ground for what you know is right.
00:00:40
The great thing about the Lace Up With Pride campaign from Aviva is that it helps the message that we want to bring. It helps bring it to a wider audience, and helps organisations such as 'Belong To' who work with LGBTQ+ youths. And the proceeds from the sales of laces will help the work they do and that's fantastic.
00:01:00 Video Ends
*Acceptance criteria, terms and conditions apply.
€10 donation will be made for every new home policy sold from 01/06/2022 to 30/06/20022.
Aviva Direct Ireland Limited is regulated by the Central Bank of Ireland.
Aviva Group Services Ireland Limited, a private company limited by shares. Registered in Ireland No.322579. Registered Office One Park Place, Hatch Street, Dublin 2.