Financial institutions are key to unlocking the system-wide change needed to lower global emissions and limit global warming to 1.5°C above pre-industrial temperatures. As providers of the capital, they have a unique influence over other actors and can play a significant role in greening our economies, the communities that we live in and our day-to-day lives. Aviva, a global insurance provider, shares its story about its journey to setting ambitious climate targets (aligned to science based targets (SBTs) criteria) and how it plans to drive those ambitions to achieve a greener future for us all.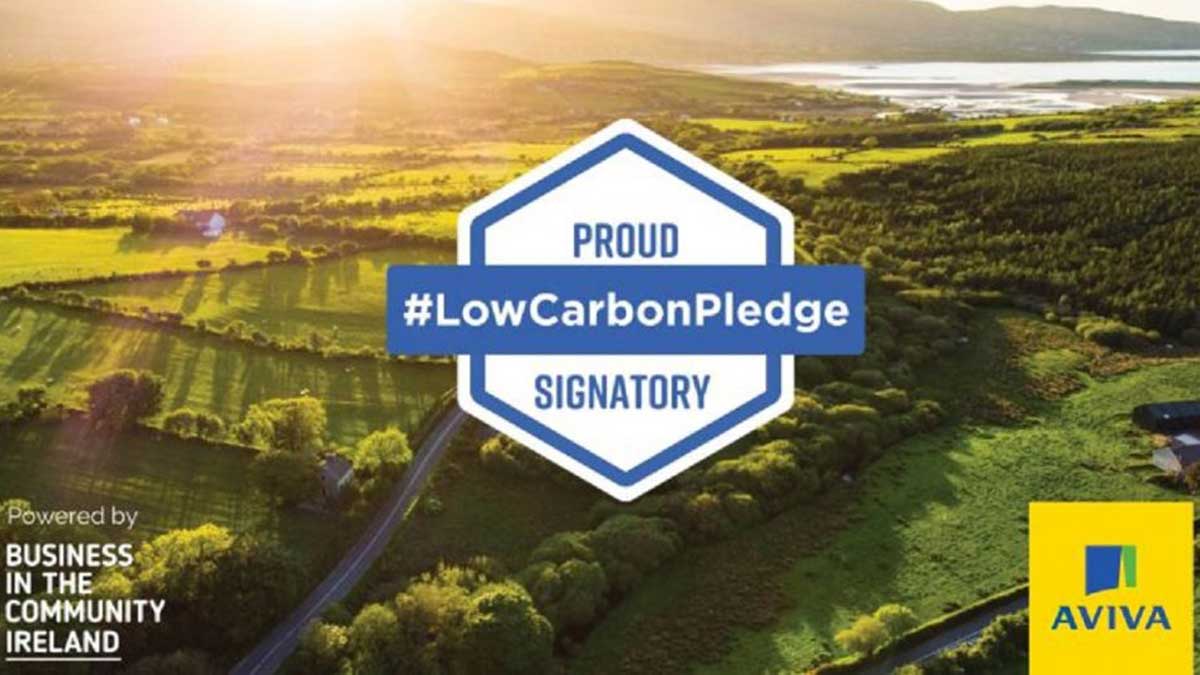 Aviva has a strong background in terms of sustainability, which is exemplified by the company's commitment to carbon neutrality in its operations since 2006. Aviva has further committed to being net zero in its supply chain and operations by 2030 and in all its business activities by 2040.
The company has also made a formal commitment to set SBTs and is in the process of defining them. The rationale behind the commitment to SBTs is that Aviva views short-term milestones as an important mechanism to build towards achieving its longer term sustainability. Aviva has found that setting SBTs has been more challenging for certain business activities and that a variety of approaches are required. Some areas of the methodology are inherently easier to follow than others. Aviva finds its own scope 1 and 2 emissions for its operations are relatively easy to monitor, while monitoring scope 3 emissions or assessing the impacts of its products, services and investments often presents the greatest challenge.
Similar to other organisations that have committed to setting SBTs, data accessibility can be a challenge for Aviva and pragmatic approaches to filling data gaps are required. The company has also faced challenges with the interpretation of recently drafted SBTi methodologies that pertain to financial institutions. Early, and proactive engagement with the relevant standards authorities was key to working through the various issues that inevitably arise. Waiting for perfect clarity isn't always possible and Aviva has found that, in many cases, it is necessary to define your path guided by your sustainability objectives in parallel with the finalisation of the global standards. While net-zero and SBTs are critical, it is also important for management to maintain a focus on your other sustainability objectives including compliance with the significant volume of newly developed ESG regulations. Putting adequate effort into planning for the associated IT systems and process can at least minimise the total cost of delivery. 
Like many international organisations Aviva has set targets at a Group level and then allows each geography to define specific pathways to achieve the agreed metrics which align with the overarching net-zero target. Ireland is a core market in Aviva's operations. Aviva believes that companies that are further along the sustainability maturity curve have a responsibility to grow awareness amongst brokers, consumers and companies that they engage with. At a local level, sustainability initiatives encompass both push and pull elements. The company's customers have differing levels of knowledge and awareness when it comes to sustainable products and solutions. Aviva aims to bring those without comprehensive knowledge on an educational journey and help them to make more informed product selection decisions with the aid of their financial and insurance broker and ultimately reduce their own carbon footprints.
Aviva's objective is to integrate sustainability frameworks and plans into the strategies of life and general insurance businesses in Ireland. Aviva believes that sustainability must be embedded into every relevant aspect of its businesses if it wants to be a true climate leader in Ireland. Climate action is not just a short-term expedient or means to gaining commercial advantage for Aviva, rather it is the appropriate response to an existential crisis. In this regard, Aviva is employing a number of initiatives across its businesses to foster the company's sustainability approach and to help it to achieve its climate and sustainability goals. In addition to a focus on insuring against adverse events, Aviva is focussing on risk mitigation. Runaway climate change would undermine many industries that are essential to a functioning society as well as exposing many individual companies to substantial financial losses. In order to help drive out the right responses Aviva is creating a range of climate-orientated products and services which are available now in its life business and will be available from 2022 in its general insurance business.
Even in a world of virtual working, Aviva recognises the importance of engaging and educating colleagues throughout the business in its approach to sustainability. The company has launched or is planning to launch a number of sustainability initiatives for employees, such as climate training, a green committee, climate champions and regular communications updates internally. Aviva has been adopting a top-down & bottom-up approach when it comes to involving staff at all levels in the company's sustainability initiatives. In addition, sustainability based goals are now embedded into metrics such as Aviva's business plans and risk framework. Aviva has also included carbon intensity objectives and action to reduce carbon in its long-term plans and aims to be the one of first insurers to include detailed performance against climate and sustainability goals in its annual review. This holistic approach to sustainability will be further expanded in the coming years to ensure that climate is embedded into all aspects of Aviva's business.