Sadly, this is a time when dishonest people will be looking to take advantage of you when you have fears over your money.
Scams usually begin with unsolicited contact. This could be a phone call, text or email out of the blue. Be extremely wary of this kind of unsolicited contact.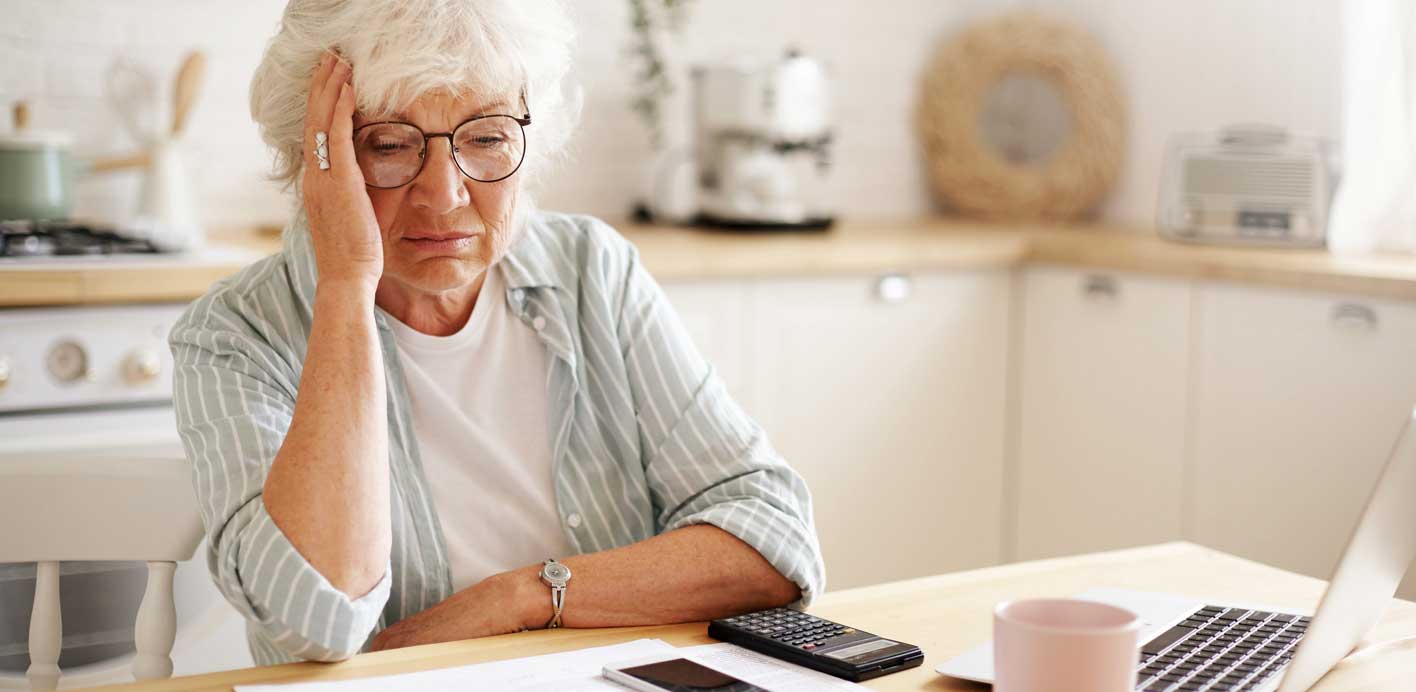 If you're contacted by someone offering you a great deal – be it lower life insurance premiums, the chance to unlock your pension or a fantastic investment opportunity with guaranteed returns – be very cautious. The saying 'if it sounds too good to be true, it probably is' applies here.
If you're contacted by someone claiming to be from your Pension or Life Insurance provider or a third party (broker or financial adviser) asking for your bank details or seeking copies of your photo identification and proof of address documents, always call your provider, broker or adviser to check the identity of the caller by using a telephone number on previous correspondence.
Banks stress that you should never provide your bank account details to anyone over the phone. Banks will never call you requesting your account details so you should not provide these.
Cold callers pretend they're calling from a genuine number so even if your call records show what appears to be a genuine number, it could have been cloned by a scammer. Hang up on cold callers and don't reply to emails and texts, even if you feel under pressure to do so.
Pension and investments
When markets fall in value and interest rates are around 1% or less, investors may be more vulnerable to falling victim to scammers offering unrealistically high rates of return.
While this may feel like an unsettling time for many, the advice we'd give to those saving for retirement through their pension or who hold an Approved Retirement Fund is to not panic.
Contact your regulated financial adviser, broker or your employer if your pension is through work.
While it's wise to conduct a regular review and consider taking action, investment decisions made in haste and under stress, are rarely good ones.
Typical scams we've seen include:
The offer of a 'free' pension review
The only way to get an accurate review of your pension is to consult with a regulated financial adviser, broker or your employer. Customers who have been cold called/emailed and offered financial services should make additional checks to ensure that the firm they are dealing with is a legitimately authorised firm. 

You can check whether they're regulated on the Central Bank of Ireland or Brokers Ireland websites.
The chance to 'unlock' the money in your pension.
Unlocking your pension might seem tempting when you feel financially vulnerable, however, you'll have selected a retirement age when setting up your pension, this is typically between the ages of 60 and 68.

You should always check with your financial adviser if you can access some of the benefits before this age if you're considering retiring early and if there is any cost or tax implications associated with this. Your financial adviser or pension provider will be able to give you details of your retirement options which include all the information you will require.

If a scammer offers to 'help' you to access your pension by transferring money into a questionable pension fund or arrangement, they'll usually try to charge you an unreasonable amount of your hard-earned money in return or they might even steal the whole lot.

Note: an Irish Pension Fund Manager cannot transfer your pension without revenue approval, and it must be to another approved pensions fund provider.

If your pension is a defined benefit pension (a specified pension payment or lump-sum on retirement), you should speak to your pension scheme administrator or to the trustees. They'll explain whether you can take your pension and tax-free lump sum early or whether you'll have to transfer to a defined contribution pension (based on how much is paid in) to do so. If it's the latter, you'll need to take regulated financial advice in most cases.
A fantastic investment opportunity with 'guaranteed' returns
One of the most common pitches is for scammers to propose a way to improve your investments' performance. When interest rates are around 1% or less, a 6% or 8% 'guaranteed' return will sound great.

The 'investment' opportunity will typically be in something unusual such as property development, hotel rooms, storage units or car parking lots, both in Ireland and abroad.

If you want investment advice and you're not a confident investor, make an appointment with a regulated financial adviser.
Life insurance and income protection
There are dishonest companies that call consumers pretending to be their life insurance or income protection provider or adviser. These calls can be very convincing.
The caller will usually offer the consumer 'the same cover for a lower premium'. However, in reality, the cover will not be the same as that already in place and it may not be available to the consumer or tailored to their individual needs.
In conclusion, you should never provide your personal information about or agree to send money until you are satisfied that the company you're dealing with is duly authorised. The banking industry has also warned consumers of an expected rise in online fraud and other scams which try to take advantage of the circumstances around the Covid-19 crisis.
Please be extra vigilant and take your time to do relevant checks and report suspicious activity to your bank and/or local Garda station immediately.
To find out more about Covid-19 and Aviva's Life & Pension Ireland Protection Products read our FAQ's.