Life expectancy is at an all time high in Ireland thanks to our increased interest in health and fitness, improvements in healthcare and treatments for serious illnesses. The average life expectancy for women is 83.6 years, and 79.9 years for men1.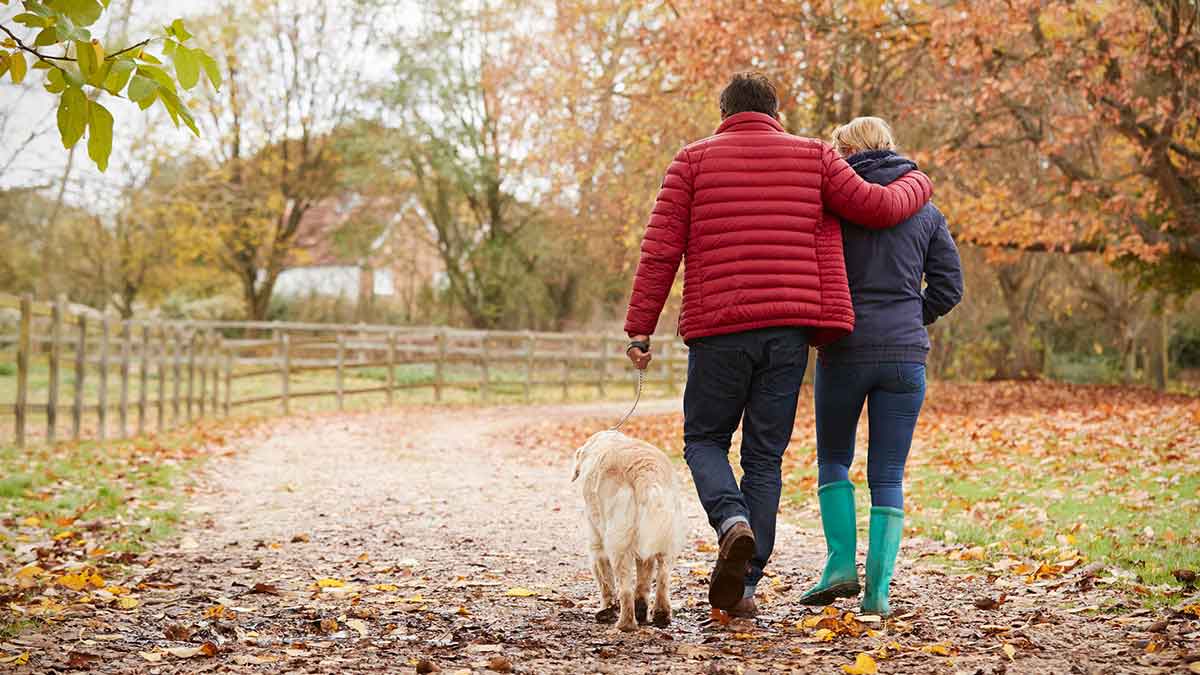 We have more years of life to enjoy than ever before, calling for our money to stretch further after retirement. This is why pensions are vital in helping us maintain the kind of lifestyles we lead before retiring.
So, how much should you put into a pension? What age do you need to start if you haven't already? What changes have happened to the state pension recently? Read on for your guide to everything you need to know about planning for your retirement.
How much of a pension do I need?
You should aim to give yourself a pension that is about two-thirds of what your earnings are just before you retire. We recommend talking to a financial broker to calculate how much you need to be putting into a pension from today to ensure the kind of retirement you'll have worked so hard towards.
What is a pension gap?
A pension gap is the amount of people that are currently saving compared to the income they will actually need to provide an adequate standard of living in retirement. Ireland has the third largest pension gap in Europe, with an average pension gap of €12,200 per person, per year.
What are the first steps in starting a pension?
Get advice
Speak with your Financial Broker to find out exactly what you need to save to avoid a pension gap. From this, create a budget of saving requirements and any expenditure cuts you may need to make to reach your target by retirement age.
Plan for inflation
It's an unfortunate truth that the money you save today will be worth less in the future, thanks to inflation. To combat this, you can contribute the same percent of your earnings into your pension every year, meaning that your pension contributions will increase in line with your earnings.
Consider investing
Your Financial Broker will advise you on what investment options you have, and which kind of risk best suits you.
When do I need to start my pension?
There's no specific age people need to be to start their pension but the sooner you start, the smaller the contributions you need to make to reach your target amount. If you haven't yet started one, don't panic, it's not too late. Starting one today will make things easier for yourself in the future.
What is a state pension?
A state pension is money paid by the government to retired workers aged 66 and over. It is currently around €238.302 per week.
What is a private pension?
A private pension is one that you set up and have control over in terms of what exactly is paid into it. You will receive tax relief from the government on your contributions to a private pension. These come in the form of:
Tax relief on the money you pay into your pension
Freedom from tax on any investment returns which your pension plan achieves
The option to take part of your pension as a tax-free lump sum when you retire.
What is the auto-enrolment scheme?
The government have indicated that they want to implement pensions auto-enrolment in Ireland, echoing a successful launch in the UK recently.
All private sector workers who don't have an existing private pension will be auto-enrolled to this new pension scheme. With this scheme, it's suggested you will contribute 6% of your wages, your employers will contribute another 6% of your salary, and the Government will add a further 2%.
Members would not be obligated to stay in the scheme, so you can opt out at any time if you want to. If you do decide to opt out, any contributions you made beforehand will be refunded to you3. This scheme is expected to come into effect by 2022.
What can my pension be used for?
You can use your pension however you see fit after you retire. You can use it to get by day-to-day or, if you have enough put aside, you can treat yourself to an extra holiday every year, a new car or install that conservatory you've always dreamed of!
For more information on pensions and taking the steps towards your retirement plan click here or contact a member of our pensions team on 1800 159 159.