Week after week, the income you earn goes to pay for your rent or mortgage, your bills, your car, your children's education, and care. Your income also pays for clothing and footwear, holidays, hobbies and all the other things that go to make up the life you are living right now.  The demands on your income don't stop there as you need to put money aside for a rainy day and to ensure you have financial security in retirement.
So, what would happen if, without warning, that money was no longer there? If an illness or injury meant you were unable to work and earn an income for say more than three – six months? Of course, it's impossible for any of us to know exactly what the future will bring but the risk of serious injury or illness leaving you unable to earn an income is not so remote that you should not consider it. A car or motorcycle accident, a sports injury, the onset of severe depression, a cancer diagnosis, a stroke, or heart disease – we have all heard of and know people who have suffered conditions just like these. Quite apart from the health considerations, have you considered the financial implications?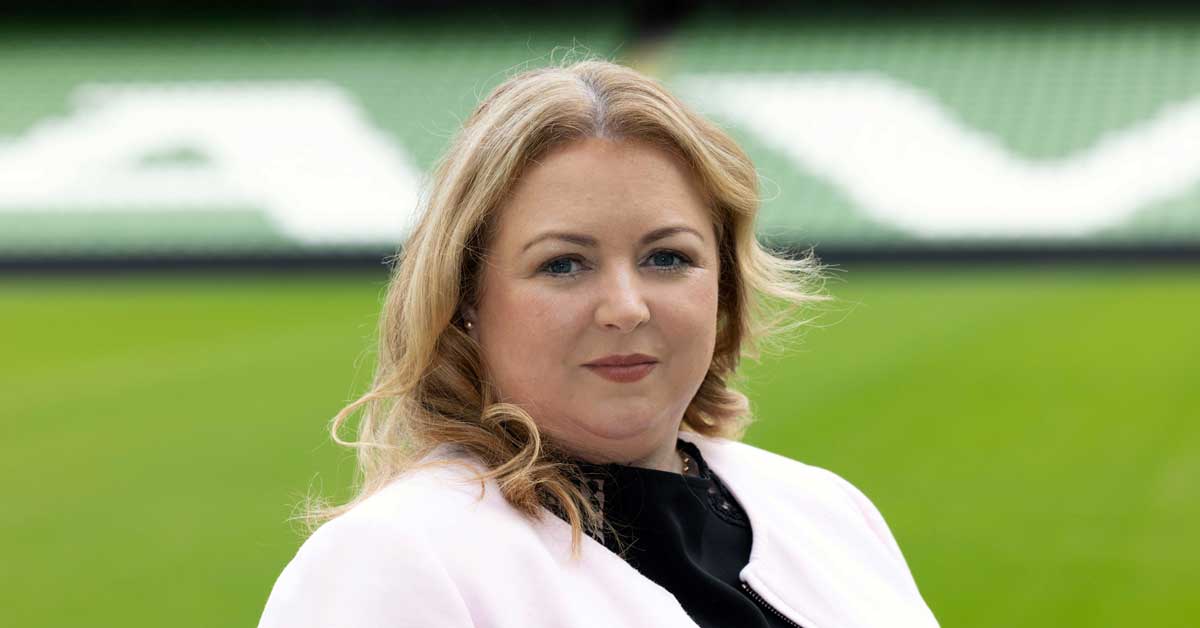 In general, people tend to be overly optimistic about how they would manage if unable to work due to illness or injury. We tend to over-estimate sick pay arrangements and the support provided by the State. Statutory sick pay, the pay your employer must provide, will cover you for a period of three days, up to a maximum rate of €110 per day. While this is set to increase to 10 days by 2025, it won't provide long-term income. While the State's Disability Allowance provides financial assistance to those who are unable to work due to long-term illness or injury, it amounts to just €220 a week, significantly lower than an average weekly wage and very difficult to live on, particularly if you have a mortgage, young children, and other financial outgoings to pay for each month. The reality for most people is that their outgoings either match or exceed their income - so for a person who no longer is earning that income, there will be a significantly negative impact on their lifestyle.
What are your options and how can you financially plan today for what you really hope will never happen?
There is no one policy out there that fits all of life's events but there are a number of different types of protection policies in the market, each of which is designed to protect you from particular life events, such as serious illness, accident, injury, or death. They can provide you with financial protection in different ways:
Income Protection
If you can't work and earn an income as a result of an illness or injury, income protection will pay you a replacement income each month for the duration of your illness and recovery.  It means your typical outgoings are covered for the duration of your recovery, either until you return to work or reach retirement age. The policy will begin to pay you an income of up to 75% of your income after a waiting/deferred period of between 13 weeks and 12 months.  The length of time before the policy pays out is selected by you at outset.  If you work for a company, you will probably qualify for some form of sick pay from your employer. This will cover some if not all of your financial commitments over the first few weeks or months of your absence. But it's unlikely that an employer's sick pay scheme will cover you beyond six months unless they have taken out a group income protection scheme for all employees. That's why most people choose 26 weeks as their deferred period as it's only after your employer stops paying you that you need the policy to kick in.
The amount of cover you receive is determined by your occupation and health status and this determines the monthly premium which you pay.  If you are hospitalised during your deferred period, your Income Protection policy will still pay you a replacement income for each day of your hospital stay. As there are no restrictions on the type of injury, illness or disability that can be covered, you have the peace of mind that whatever the eventuality you will be covered. What's more, with income protection, you may be entitled to tax relief at your marginal rate on any premiums you pay.
Life Insurance
Making sure your family will be taken care of financially if something happens to you is one of the most important decisions you will ever make. If your family relies on your income or your role as a stay-at-home parent, life insurance is a way of making sure your family can continue to pay bills, childcare costs, or loans if you were to die. It pays your dependents a lump sum in the event of your death. A lump sum could help your family keep their standard of living, even though they no longer have your income.  Your loved ones can use this money to help settle any outstanding debts or loans, pay off a mortgage, whatever it takes to make them financially secure. It's hard to underestimate how valuable that financial peace of mind can be at a difficult time.
Life insurance costs are based on several factors, one of which is age.  The younger you are, generally the cheaper it is.  Everyone should have some life cover in place but how much you need will vary during your lifetime for example, you may need more life cover when your family is younger and less as your family grows older and your requirement for life cover reduces.
Specified Illness
Nobody likes to think they may become seriously ill, but it's something you should be prepared for.  A specified illness policy will pay out a lump sum if you are diagnosed with any of a defined set of serious illnesses.
Coping with a serious illness is a challenge, but for most people life and living must go on. There will be mortgages or rent to be paid, children to be sent to school, groceries to be bought and often lifestyle adaptations to be made and paid for. You might need to take time off work to undergo treatment, to convalesce or to allow time for rehabilitation. Indeed, a serious or progressive illness may mean that you would be unable to return to your job or even to the workforce.
Perhaps you would be able to live on your savings, that's if you've managed to put away a substantial amount of money for just such an event. There is limited State assistance available for those suffering a serious illness, but the levels of financial assistance are unlikely to be enough to support even the most basic of modern lifestyles, especially if you have dependents.
With Specified Illness cover in place, upon diagnosis and acceptance of your claim you will receive a cash lump sum which you can use however you wish. You could use it to address your most immediate financial responsibilities, such as paying off a mortgage to secure your family home for you and your loved ones, or discharging any outstanding debts such as personal loans, car loans or credit card balances. Measures like these can take a financial weight off your mind and give you the time and energy you need to focus on the treatment for your illness. You could also choose to use the lump sum to cover your ongoing living costs such as mortgage, rent and other outgoings. Much depends on the nature and progression of your illness, but the point is that the choice is entirely yours.
Mortgage Protection
Mortgage protection is designed to help pay the outstanding balance of your mortgage if the worst were to happen to you. This gives your family the security of knowing their home is safe at a difficult time. If you have enough cover in place, the plan will automatically pay off your mortgage if you die during the term of the plan. Your mortgage protection plan is a type of decreasing life insurance. This means the amount it pays out reduces every month.  If you arrange a joint mortgage, the plan can cover both people listed on the mortgage and policy.
Anyone taking out a mortgage is obliged to have mortgage protection in place. Many people take up a policy with their mortgage provider, but it's a good idea to shop around for the plan that suits you best. The policy premiums are based upon the size and length of the mortgage as well as your age and health status.
All these products are designed to protect you from some of life's most unforeseen events. How you strike a balance between Life, Income and Specified Illness cover really depends on the premiums you can afford to pay.  A financial broker can help you determine the most appropriate type and amount of cover you need.