Everyone knows how important it is to do their bit for the environment, but you could be forgiven for not wanting to shell out on gadgets that cost the earth. Luckily, there are plenty of options that are environmentally and budget friendly.
Step One: Take our quiz and find out just how eco-friendly you are, based on your score you can read some of our then suggested gadgets that could lower your bills alongside your carbon footprint...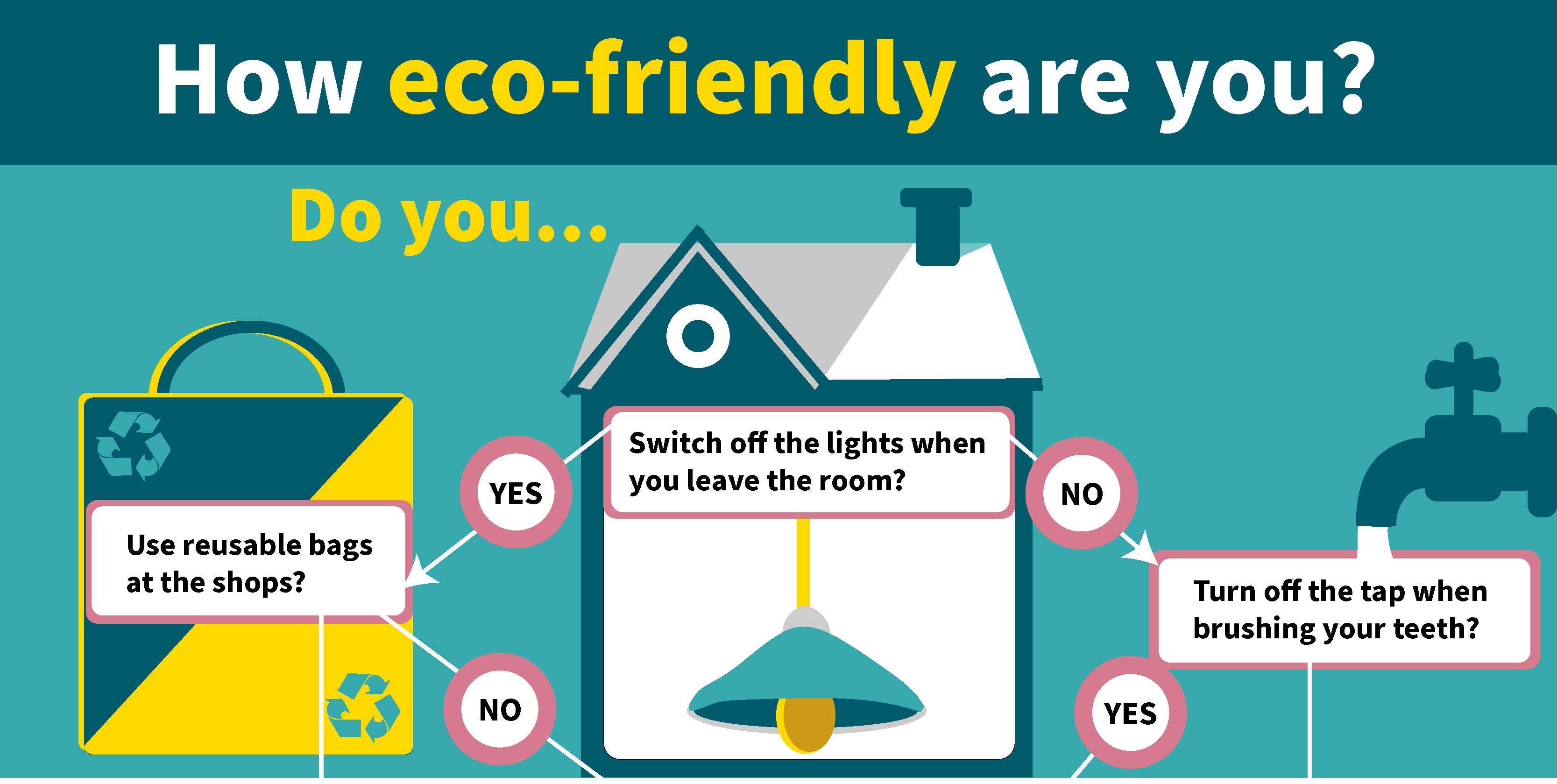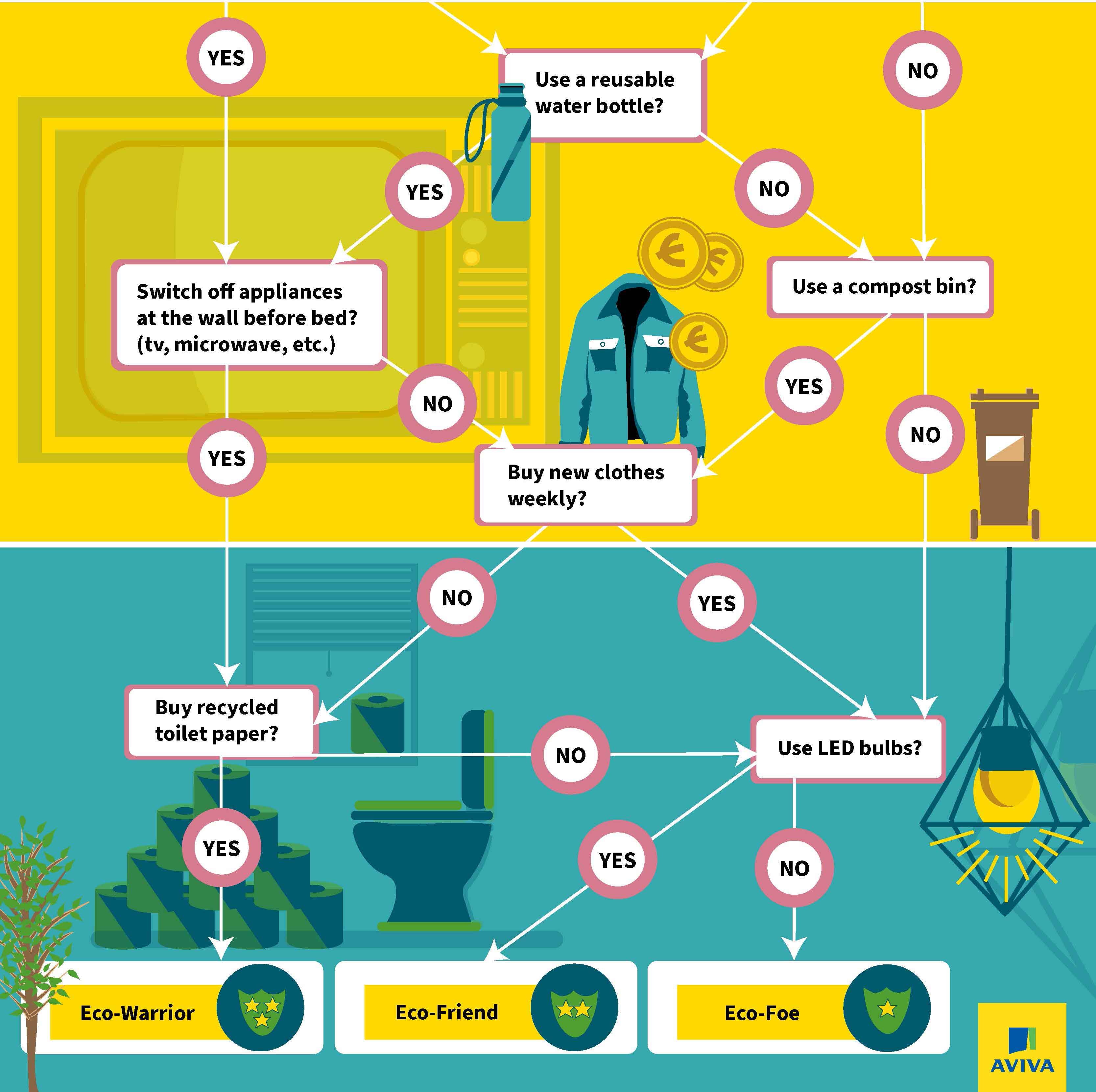 Eco-warrior
You are truly at one with nature, and your valiant efforts have not gone unnoticed. Wondering what to try next? Take a look at these ideas!
Solar phone charger
This handy device uses the sun's rays to generate power and charge your phone – saving on energy consumption and electricity bills in one swoop. An added bonus is it's portability, which means your power source can go wherever you do; perfect if the great outdoors is calling this summer.
Shampoo Bar
Forget about bottles – it's time to hit the bar! These chunky monkeys are zero waste and come without any plastic packaging, making them uber-environmentally friendly. Each bar is long lasting, and can replace up to 2.5 bottles of shampoo – and at just under a €5 each, they'll be kinder to your wallet as well!
Water butt
Collecting rainwater, with all its nutrients, is great for your plants – and with water charges coming down the line, it'll soon be a smart financial move too. Alternatively, if you're looking for a bigger investment the Amphiro shower smart meter will help you conserve water and save on your water heating costs. It measures the amount of water you're using in the shower - the bottom of the screen also shows a polar bear standing on an iceberg that shrinks the longer you're in there, no pressure, then!
Eco-Friend
You and the environment are doing just fine, as you actively and consciously behave in ways that benefit the world around you. To go a step further, here are a few things to incorporate in your life which look after both Mother Earth and your money...
Rechargeable batteries
In Ireland alone, some 886 tonnes of batteries were collected for recycling in 20191 - and because battery waste is considered hazardous and harmful for the environment, that's a problem. While rechargeable batteries might cost more up front, with multiple uses you'll be saving in no time – and it might just save you a few unnecessary trips to the shop, too!
Laundry egg
A laundry egg is filled with biodegradable cleaning pellets that come in a range of scents – simply place it in the drum of your machine and put on a wash like normal. Each egg lasts approximately 720 washes, which should be more than enough for 3 years' worth of washing for the average family! Super affordable, they also cut the need for plastic and detergent; what's not to like?
Reusable kitchen towels
No longer just one use! Replace your kitchen towels with these eco-friendly reusable bamboo sheets. A whopping 10 times more absorbent than regular kitchen paper, each packet is good for up to 1,700 uses – so at less than €15 a pop they're a steal in the long run.
Eco-Foe
It's okay, we all need to start somewhere. Fear not, because with these simple gadgets you'll be able to do your bit for the planet and save yourself some cash in no time!
LED lightbulbs
Let there be LED light! While these bulbs might cost a little more, they use up to 85% less energy than traditional light bulbs, and last way longer too! In fact, LEDs could cut the costs of your energy bill by almost 80%.2 It's a win-win!
Food Wraps
These beeswax food wraps are a great eco-friendly alternative to cling-film. Easy to mould and wrap around any shape required, they're also ready to reuse after the quickest of hand washes! A simple swap that reduces single use plastic and saves you money on your shopping bill, as well as keeping your lunch fresh.
Reusable thermal bottle
Perhaps an obvious choice, but there's a reason it ranks as one of the most popular eco-friendly options out there. A thermal bottle will keep your drink cold for 24 hours, or hot for 12 hours, and eliminates a whole lot of plastic waste. Every day in Ireland 220,000 plastic bottles are generated, with 69% of them not recycled3; a multi-use bottle is not only better for the earth but will save you from buying a new one every time thirst strikes. If you're looking for a tap water refill, check out this interactive tap map of Ireland.
Still want more? For some more ways to  conserve energy at home, check out our nine top tips..
While you protect the environment, let us look after your home. Buy home insurance online and get 15% off. Get your quote today.4
We encourage our customers, where possible, to make use of our online options to access any help you need. Home insurance, car insurance and travel insurance can all be purchased online. MyAviva is an online self-service portal available to all our existing home and car insurance customers. If you have a query you can reach us via our contact forms.