Aviva was delighted to be presented with the ESG Provider of the Year award on 18 November at the Irish Pensions Awards 2021. We won this hotly contested award over other nominees such as Irish Life Investment Managers, Amundi, FTSE Russell, Insight Investment, MFS Investment Management. Morgan Stanley Investment Management, BMO, LGIM, Muzinich & Co and Robeco.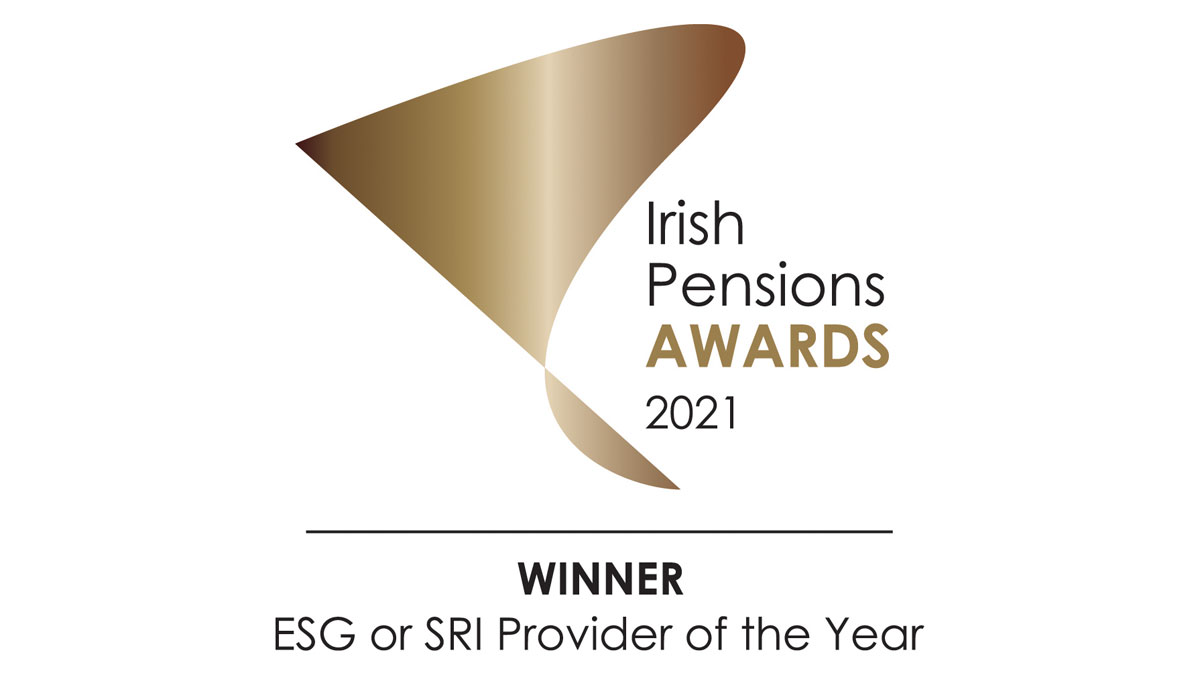 Hailed by one of the judges as "just short of flawless", this entry showcased a deep commitment to and understanding of ESG. As a firm, they are bringing more products to their Irish customers every year, and continue to evolve in this area. An excellent submission.

Comment from the judges on why Aviva won the ESG Manager of the Year Award
The climate crisis and rising inequality are two of the greatest threats facing humanity. As a leading manager of pension fund assets in Ireland, we're deeply committed to giving our clients access to a range of investments, that we believe offer the best potential of generating strong risk adjusted returns over the long-term while supporting significant progress towards a fairer and more sustainable world.

Dave Elliot CEO of Aviva Life & Pensions Ireland DAC
Warning: Past performance is not a reliable guide to future performance.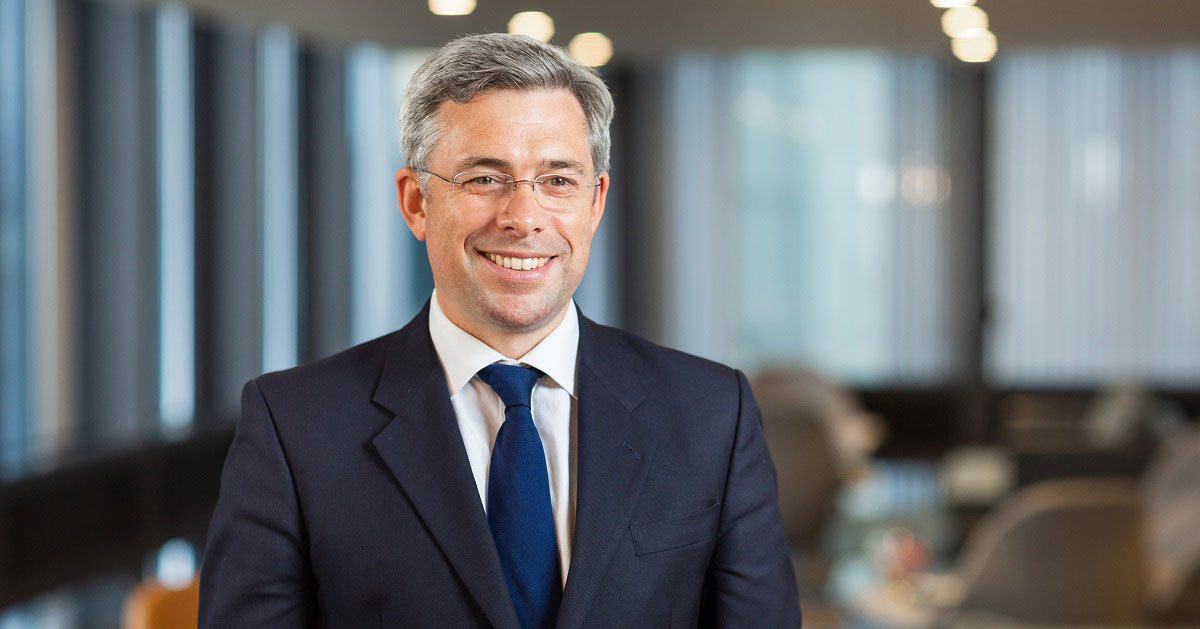 It's an honour to be named as ESG Provider of the Year at the Irish Pension Awards. Whether investing in equities, bonds, real estate or infrastructure, we see integrating ESG into our investment process as non-negotiable. Aviva Investors has been at the very forefront of the ESG revolution for the past number of decades, continually working with the companies that we invest in to push for action on environmental, social and governance issues and to help them build their businesses for a more sustainable future. We believe that the funds we offer within the Irish market are driving this ESG journey. This exciting award will inspire us to go even further with our ESG investing.

Steve Waygood, Chief Responsible Investment Officer at Aviva Investors
ESG at Aviva – What you need to know
Aviva plans to be a net zero carbon emissions company by 2040, the most demanding target of any major insurance company in the world today.
A clear path to Net Zero for pension investments:
Reduce carbon intensity of our shareholder and policyholder investments by 2040: A 25% cut by 2025 and a 60% cut by 2030. Including the assets we invest in directly e.g. property and bonds plus the full range of investment funds provided by our fund managers including ESG and green funds.
Divesting from carbon intensive assets: By the end of 2022 Aviva will divest from, and stop investing in, companies making more than 5% of its revenue from coal unless they have signed up to Science Based (climate reduction) Targets.
ESG Propositions: Providing our corporate and individual customers with a range of ESG funds across our pensions, investments and savings product lines. We will continue to bring new and innovative ESG fund offerings in 2022 as part of our wider ambitions on sustainable investing.
We've already started this journey:
Aviva's core Multi-Asset Funds available to Irish pension holders are categorised as Article 8 funds under Sustainable Finance Disclosure Regulations. This means that ESG considerations are built into how the funds are managed1.
We also offer a range of article 8 funds through our Managed with You and Managed by You ranges.
We're an active owner: Aviva Investors has been rated one of the best investors in the world for using its influence with companies to drive action on climate change, for example, in the ShareAction's Voting Matters Report, Aviva Investors was one of only five investment managers globally to receive an A rating.
Source: Aviva Investors' Responsible Investment Annual Review 2020.
Aviva Investors has a dedicated team of 30 investment experts whose single focus is to push for change. In 2020, Aviva Investors:
Voted in favour of 82% of shareholder resolutions on climate change.
Voted on 72,025 resolutions at 6,457 shareholder meetings on ESG matters.
Undertook 3,428 engagements with 1,740 individual companies.
Source of all information on this page that relates to Aviva Investors: Aviva Investors November 2021 and Aviva Investors Responsible Investment Annual Review 2020.
About the Irish Pension Awards
Recognising excellence, professionalism and high standards
Running for ten years, the Irish Pension Awards aim to give recognition to those pension funds and providers who have proved excellence, professionalism and dedication to maintaining high standards of Irish pension provision. The 2021 judges were drawn from across Ireland's pension industry to include pension providers, consultants, industry bodies, financial services and pension representatives from various Irish pension and financial associations.
Source: europeanpensions.net.
For pensions that do more. It takes Aviva.