A job for today and an investment in your future.
Our new Galway office is based in Ballybrit Business Park, home of the Galway races. We have roles available from entry level to experienced professionals and are offering both full and part-time positions as well as hybrid working options. Get on the inside track to a career with Aviva. 
Aviva offers a market leading rewards and benefit package. You can enjoy at least 25 days annual leave, up to a 14% pension contribution, as well as three competitive share schemes. Our focus is on personal development for all employees, we provide educational support to Level 7 and Level 8 Degree equivalent on insurance qualifications and support other forms of  professional development. 
Transcript
00:00:00 Video Starts
00:00:01 Mark Monahan, Contact Centre Agent
I'm a call centre agent in the Galway contact centre which is based in Knocknacarra which is about a five-minute drive from Salthill.
0:00:09 Aishling Kennedy, Insurance Claims Advisor
My current role in Aviva is a claims advisor in the Galway strategy motor damage team
00:00:14 Patrick Donnellan, Content Marketing Executive
I started at Aviva five years ago. I started out as a call centre agent in our Galway contact centre but I'm currently a content marketing executive.
00:00:21 John Sheppard, Pensions and Investments Pricing Lead
I'm currently the pensions and investment pricing manager. I am with Aviva just over six years.
00:00:29 Aisling Kennedy
The thing that stands out to me the most about working with Aviva is the people. There's always someone to lend a hand and someone to answer any questions I may have.
00:00:37 Mark Monahan
So, one of my favourite things about working in the Galway office is the people and the atmosphere is just so positive and outgoing.
00:00:48 Patrick Donnellan
I'm based in our Galway office. The team I report to sits in our Dublin office. I avail of our smart working approach. So, I blend my time between each of the locations and from home as well which is great.
00:00:57 Mark Monahan
As the management are so helpful and supportive, which I know that first-hand, and they're always there to help you further your career progression.
00:01:05 Patrick Donnellan
It's the people, everyone's so approachable and helpful. If you put the work in and work hard, you can really start to build a career for yourself in Aviva.
00:01:11 John Sheppard
One of the benefits of working for a very kind of progressive, forward thinking modern employer is that I'm actually just back from 18 weeks paternity leave. It's such an amazing opportunity to spend four months at home with your new-born. I tell my friends about it and they can't believe it. It's one of those things that makes you really proud to be a part of Aviva.
00:01:35 Aisling Kennedy
My supervisor my mentor and my team leader also promote a work life balance, since I only work four days a week, they ensure that my workload isn't too much and that I can get time to do my college work as well.
00:01:47 Patrick Donnellan
I'd have to say I'm a real advocate for Aviva. I really believe in its values, and it's somewhere I can definitely see myself working for the next five to 10 years easily.
00:01:58 Video Ends
Meet some of the team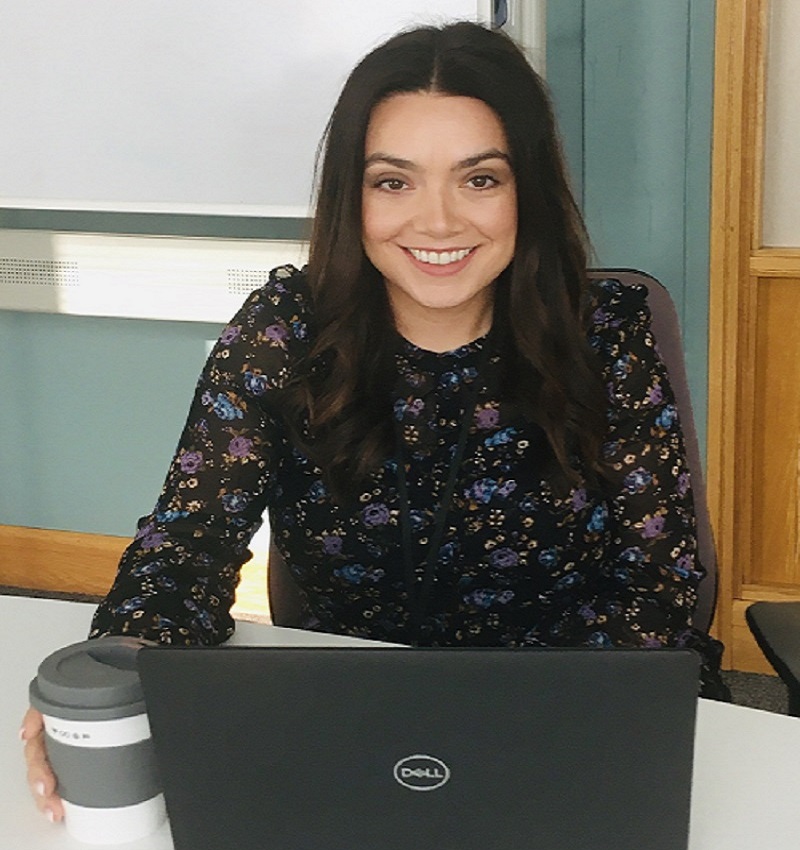 Sinead Cunningham
Claims Assurance Consultant
I have worked in Aviva for 16 years. I found what I needed here, and I've never had to venture elsewhere for opportunities to expand or develop my career.  I have worked in various roles since joining Aviva, mostly in the Claims function, but I have also worked as a people leader in sales for some time, before circling back to claims where I now work as a Claims Assurance Consultant.
The opportunity to rotate between different roles and business units has allowed me to learn, develop my skillset, expand my network, and progress my career, never getting bored or losing focus. Being a people leader allowed me to pass on that knowledge before moving on to my next adventure. My current role provides quality assurance and oversight to the Claims function to facilitate improvements in technical competence, customer service, cost management and regulatory compliance. The exposure to this work will allow me to build on my experience and continue learning.
One of the best things about Aviva are the people. There is an amazing support network that I can always rely on. I interact with fewer people in my current role than what I am used to, so being able to hybrid work allows me to stay in touch with colleagues and friends when I pop into the office, but also gives me those days of quiet time at home that I often need. The flexibility to make my own choice of how I hybrid work is something I truly value. 
Laura Vasilevska - Team Leader
Caoimhe Coughlan - Customer Service and Sales Advisor
Eddie Holohan - Customer Service and Sales Advisor
Cathal Fagan – Claims Apprentice
Colette Kelly – Customer Service Sales Advisor
Check out our latest insurance jobs
Aviva is one of Galway's largest employers with over 400 people. We strive to hire from within so that we can create as many job opportunities as possible for our people.
Our Galway office
Aviva have been an employer of choice in Galway since 2002 where we currently employ over 400 people. Our Direct Sales and Servicing team and our Claims Team, both motor and property claims, are all operating from this office.
We are excited about our new Ballybrit location with its state-of-the-art office layout, on-site restaurant and free parking. We have an active sports and social team and are heavily involved with our local community sponsoring local charities. Aviva provides its staff with two days volunteering leave per year to allow us to contribute to our communities.
At Aviva we understand that our people are our success and because of this we take care of them. Take a look at our industry leading benefits.
Our Privacy Notice
All current colleagues, including all current employees, workers, individual contractors, contingent workers, interns, agency workers, consultants, directors and third parties whose information is provided to us in connection with one of these relationships (e.g. next-of-kin, emergency contact information and dependents)
View our Aviva People Privacy Notice below to find out more.
Aviva Group Services Ireland Limited, a private company limited by shares. Registered in Ireland No.322579. Registered Office: Cherrywood Business Park, Dublin, Ireland, D18 W2P5.