It Takes Community
At Aviva, we care about the communities in which we operate and where our customers and people live. We work with a number of charity partners to deliver impact driven initiatives and encourage our people to volunteer their time to support our charity partners.
Aviva donates €120,000
This celebration saw causes that our brokers care about receiving a total of 32 donations ranging from the minimum award of €1,000 up to the maximum of €20,000 to charities or community organisations.
Read more on the broker community fund
Our 2020 community round up
Watch our video below on what was achieve in 2020 for the community
Transcript
00:02 Text on screen
Aviva care about Communities. In 2020 we donated over €358,000 to communities.
00:05 Text on screen

In 2020 installed a sesnory room in Aviva Stadium
00:08 Text on screen
In 2020 donated 1000 sensory packs to the autistic community
00:10 Text on screen
In 2020 and our staff volunteered 1800+ hours
You're safe in the hands of Aviva

Our national charity partner 2019-21
St Francis Hospice
Since 1989 the staff and volunteers of St Francis Hospice have provided specialist palliative care to the people of north Dublin city and county. Based on a Christian philosophy, the service treats each person with dignity, respect and compassion irrespective of their cultural or religious background.
While we may never wish to avail of the services of St Francis Hospice, for those of us that might need to or indeed have family members that might need to it is a brilliant service and we at Aviva are proud to have St Francis Hospice as our national charity partner for the next two years.
Local Charity Partners
Temple Street Children's Hospital
We will almost all be familiar with the pioneering work that Temple Street Children's hospital do for our children and young people. Child-centred, compassionate and progressive, they act with respect, integrity and excellence to provide a most fantastic service for the children of Ireland.
We know that children are our future and that their health is of paramount importance. We look forward to supporting Temple Street over the next two years, to help them continue the great work that they do.
Shine centre for Autism
The Irish Progressive Association for Autism (IPAA) is a Cork based Voluntary Organisation established in September 2001. Since its establishment IPAA/Shine has worked with hundreds of families across Cork city and county to secure assessments, therapies, services and appropriate education for their children.

Our staff in Cork have already a well-established relationship with Shine Centre for Autism and we are excited to work together again.
Galway Rape Crisis Centre
GRCC's vision is of a just and equal society where everyone has the right to live free from sexual violence and abuse. GRCC is dedicated to providing a professional, caring and confidential counselling and support service for those in our community affected by sexual abuse and sexual violence.

At Aviva, we believe passionately in promoting gender equality and inclusion. Our staff in Galway have built a close link with GRCC and recognise the importance of the work that they do. We look forward to building on this relationship and doing more to assist this important charity in our local community.
Help us save paper
How can you help? Receive your policy documents through MyAviva and help us to reduce paper usage.
Receive my documents online
Staff volunteering
Aviva employees can claim up to 21 hours paid volunteer leave per annum and Aviva encourages it's people to volunteer their time to support causes that are close to their heart.
Some of the initiatives that sees Aviva employees utilising their skills include links with five DEIS schools nationwide supporting numeracy, literacy and work skills through a variety of programs and delivered through our partnership with Business in the Community Ireland.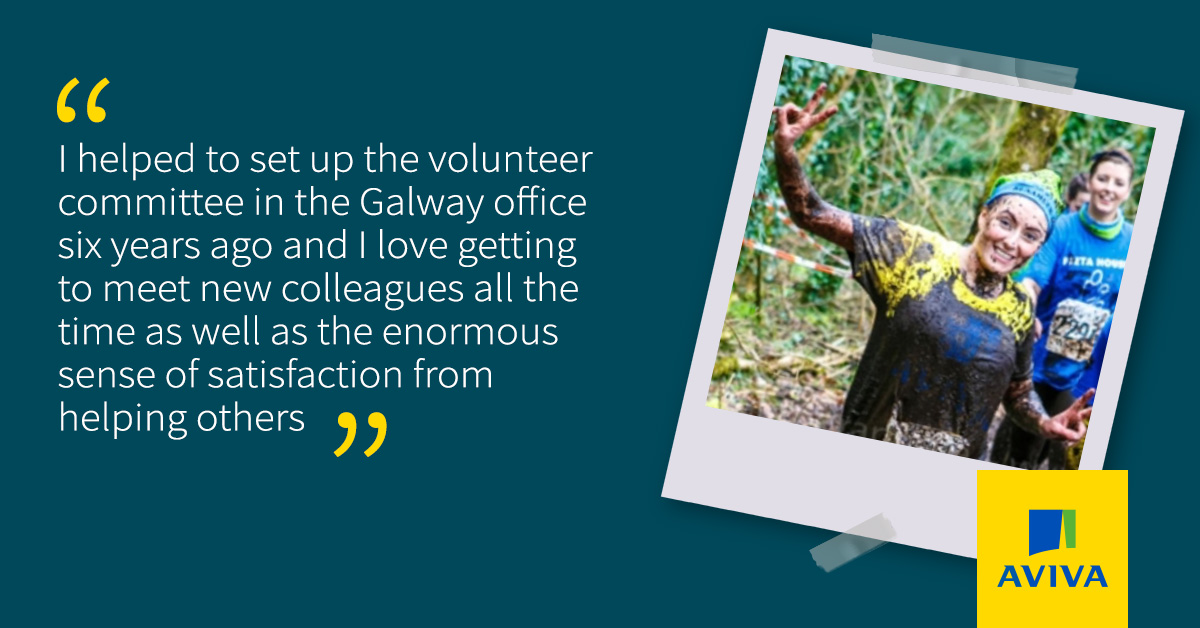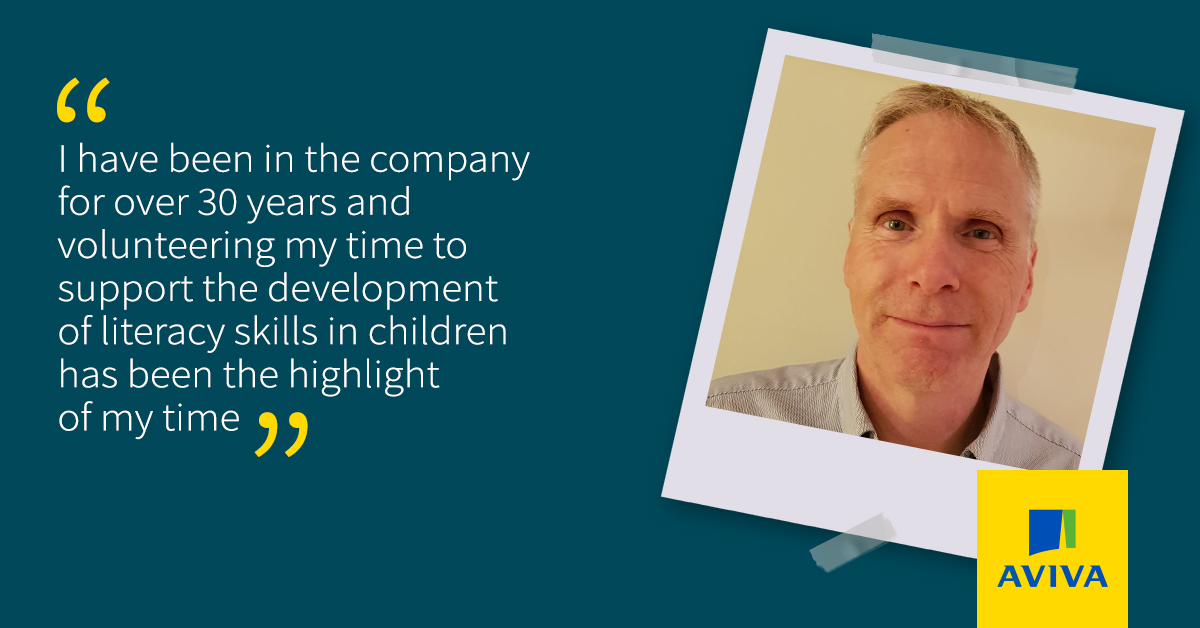 To support stronger communities
Support a number of DEIS schools nationwide
Promote Diversity and Inclusion
Match donations made by Aviva staff to a registered charity up to a maximum of €250
Offer up to 21 hours paid leave to staff per year
Our internal survey, the 'Voice of Aviva' states that 87% of our employees believe that Aviva are a good corporate citizen.
---
Social Media
Visit our social media platforms
Aviva Group Services Ireland Limited, a private company limited by shares. Registered in Ireland No.322579. Registered Office One Park Place, Hatch Street, Dublin 2.