Aviva have again partnered with autism charity AsIAm, to build on last year's back to school sensory pack partnership,  to develop a series of videos and a 73 page resource booklet to support children and families maintain and develop key skills, ahead of the return to school.
These fun skills and activities can be enjoyed by all the family!
Explore the content series below and let us know how you get on by tagging @avivaireland on social media and using the #avivasummerchallenge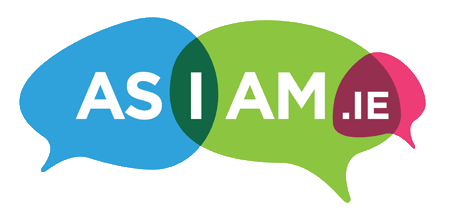 Aviva Summer Challenge Introduction
Watch Billy Redmond, Principal of AsIAm talk us through the summer programme between AsIAm and Aviva.
Also download the resource booklet for additional support.
Transcript
00:00:10 Billy Redmond - Principal
Hi how are you, your very welcome to the first of our training videos for the AsIAm and Aviva summer programme. A series of activities that you might choose to use to support any young person involved in the project this summer. We are not being prescriptive in the way we divide this divides this programme and we put the programme together in a way to signpost activities and methods and things that you could do that for some students, they might decide to spend an hour or two doing that activity. Another student might really love that activity and extend that out to maybe 8,10,12 hours, and it's very much up to you, what we're doing initially is guiding you to two different pieces of work.
Firstly, we have a workbook that we've developed that will allow you to frame some of the activities that you can use the workbook to be available for download from AsIAm website, but you can also edit and adapt and create your own materials using that as a template. But you can also use some of the video content where we are delivering this very much with the view that it's a conversation or training to anybody who might be working in this area. Feel free to use a section of it or a piece of it with a young person and we may be demonstrating some cooking methods or demonstrating some craft skills. Feel free to adapt and use it in any way it's appropriate. We are really interested in seeing the work that you produce as part of the programme, sharing the work on social media, making sure to tag AsIAm in all of the activities and the crafts and the skills that you develop over this programme.
We have aligned in all of our work with AsIAm it's very important that we align our work with other agencies and support services such as the Department of Education and we have tried to align this in a way that is guided by the guidance given by the department around the summer programme this year. So, we're looking at kind of five broad areas, hope and optimism is one, self-efficacy which is really around building your skills and your capacity in a number of different areas. Staying calm and centred that's sort of embedding your reflective skills and your skills to help understand that readjusting back into school is going to be a little bit anxiety causing for some students we even as teachers, we're all a bit nervous about returning to school as well. Around also looking at the area and feeling safe and secure. And we're going to be looking at a number of different things such as internet usage and that and lastly, connecting with others and building your relationships.
For many of us. We've had a more isolated time in the last year, year and a half. So, this is around building your skills and your capacity around connecting with other people. So maybe we just start out by introducing ourselves Anne.
00:03:10 Anne Jones – Secondary School Teacher
Hi I am Anne Jones, and I am an home economics teacher in Community College in Middleton and I have obviously been working there in home economics for many years at this stage but we are looking forward to working on the project and with Billy, Hannah and AsIAm.
00:03:30 Hannah O'Dwyer – AsIAm Training Manager & Education Officer
Hi I am Hannah O'Dwyer, I work for AsIAm as the organisations training manager and educational officer. And I am trained as a primary school teacher. I am really looking forward to working on the project this summer with Billie and Anne.
00:03:43 Billie Redmond
And my name is Billie Redmond, I am a principal of North Wicklow educate together secondary school, and I have been involved in AsIAm for a number of years now supporting Hannah in her coordination of the autism friendly schools project and also developing some materials and support materials around working with young people across a broad spectrum of needs within the autistic community. So, we're going to jump in and we're going to start off with a couple of kind of beginning sections really when you're developing the programme. So, in the workbook, we have a number of goal setting sheets. And one of the first is depending on whether you're delivering this programme to maybe a group of six or seven students or whether you are doing it as a one to one activity that we want you to think about having a conversation initially around what the young person needs to do more of.
What maybe they'll need to be careful of and things they might need to stop doing. We have a simple template in there. So to be thinking about the young person, it's very important that they are involved in developing their challenge for the summer, we see this is a challenge project, a project around setting goals, identifying what your strengths are, building your capacity around those different areas, but it needs to be led by the young person and supported and facilitated by the teacher or the guidance working with the young person and through that couple of weeks programme or it could be true, shorter events throughout that two weeks.
So, when you think about the kinds of things that you might need to do more of, Hannah or Anne do you have any examples of the kinds of things maybe it from a primary perspective or a secondary perspective that we need to do that the young person might need to do a more of an engaging with the activities.
00:05:29 Hannah O'Dwyer
Well, I suppose one of the main things like that worksheet is that you know, it's they're really able to kind of identify in themselves their own skills a lot of self-assessment base which is great. So, you might hear younger kids may be coming up and saying I need to do more of listening and maybe there might be a particular activity that they like to do more of that could come up in that category as well rather than needing to, but you know, perhaps they find it easier to communicate by doing a recording of something rather than writing notes or by drawing rather than writing. So, you might see things like that out there.
00:06:04 Billie Redmond
From a secondary perspective?
0:06:07 Anne Jones
Yeah, it will be similar actually from secondary perspective, you know that it would be lead but also there might be that opportunity for them to challenge themselves a bit more. And I suppose whether or not a number of the activities, there is a leeway to do that so that they can go a step further when they feel comfortable, but again, being students lead.
00:06:23 Billie Redmond
And it's also again remembered, this is a challenge activity. So, if you can as the adult who's guiding the process with a young person, find moments of opportunity, learning moments where you can nudge the young person towards might that be difficult for you and to go back to school.
How might that be easier for you to engage so whether it's listening or concentration skills, communication skills, speaking, asking questions, and giving feedback, receiving feedback, working with other people, staying calm, think about all of the different things that you might need to maybe do a little bit more of but also things you might need to be careful of.
Some students are great at giving their opinion and great at answering out loud and not thinking about putting their hand up, when working in a group though that can be a little bit more challenging, and the thing around stop-doing is it's really down to the individual student and you don't need to fill out all of that worksheet but you might actually as you go through the programme, you might go one thing in the first day, and as you go through, you might go watch maybe that's something I need to watch.
And I go back to that worksheet, and I fill in another section as well. So, for all of these are developmental, they're not events, you fill them in, you close that page, and you go to the next page. It's a bit like a portfolio, or scrapbook and feel free to even get a scrapbook or a folder individually print the pages and make up what works for you. You can also do it digitally if you want to do IT skills are really good. And loads of our young people have excellent IT skills.
So, feel free to stretch and constrict all of the activities in the materials as much as you would like to. So, we're going to move on then and just to reference a small section in the workbook around smart goals, because some of the activities are very much going to be led by you. So, what we want you to think about is to use two templates for every single activity that you do.
One of the templates is a template around smart goals. So that your goal should be specific. So be very detailed about what it is you are going to do. They should be measurable. So, what am I going to do? What will it look like? How will I know I haven't done? They should be achievable? And we're going to use the smart goal sheet now.
One of the first activities we're going to talk about is planning a nature walk. So, you might decide well actually, I'd like to go to the other side of Ireland and do a really interesting nature walk in Galway if you're from somewhere else, let's say not Galway. But actually, that might not be achievable within the timeframe. But when you're exploring all of the interesting places, you'd love to go for a nature walk, don't be limited first, then you can go back to the list and say well I'd love to go for a nature walk in the late district in the UK, or I'd love to go for a nature walk around Niagara Falls. Explore as wide as you can first because then you might lead to do more research around those areas to connecting to sustainable goals, to connecting to geography, if your interested in maps or those sorts of things, so go wide first and use your smart goals to pull you into a very specific action.
Keep it relevant. So, for example if you decided you want to go for a nature walk in your local shopping centre, that's really not a nature walk. So, it needs to be relevant to the activity that we're thinking about and time bound. So, you're planning in within a time frame and for some young people if they were travelling, they might decide that I want to go for a nature walk, lets say I work in Bray in Wicklow, they might decide I want to go for a walk in Glendalough, that means  they have to plan travel and they have to think about getting there. How long would they be going to be there, how are they getting the bus back? So, thinking about putting that within that time frame and you might be planning in week one with the view you are going to do your nature walk in week two.
So, the smart goal sheet again, so if you're working in a classroom or in a room at home or put your smart goal sheet up on the wall, and always go back and check is this the activity I'm planning now. So, for example, Anne is going to do a bit of work around things like planning breakfast, planning lunch, planning a picnic, and your smart goals we'll get back to well I'd love to bring an ice cream on my picnic, but I'm going to be making the food but will not be eating for three hours. So maybe ice cream is not going to work because it's not going to be achievable. So, it allows you to reflect and consider how workable a task might be. Is there anything you'd like to add to the smart goals? Hannah or Anna around how people might use those?
00:11:7 Anne Jones
No, I think actually it's really good to gives them a focus. You know, I think that will really focus the activities. And I as well as that allows the students to actually put in what they want to do. So, I suppose from using it myself, like I think it's actually really good to actually take the time to actually do that for each activity and it can be reflected to it as well when you would actually complete it. So yeah.
00:11:43 Hannah O'Dwyer
Ye I think the reflective piece is really important their as well, that you would go back to it after an activity, and maybe go like why that didn't work. For that kind of reflective learning, you know if I was doing that activity again what would I change and why? I think this smart tool can be really helpful for that kind of learning.
00:12:01 Billie Redmond
And remember with the worksheets, sometimes you might be as the adult supporting the young person filling the sheet in for them, and they might be telling me what they want to write. They might be writing it themselves. And not maybe speaking if they're not really feeling comfortable with speaking or non-verbal. It's very important that you create a way that these materials can be accessible for that young person. It isn't just one size fits all because that absolutely is not the case.
We want this programme to be so stretchy and adaptable that it can meet the needs of as many students so whether you are 4,14,15,16. It really is about you building a programme just using some of these signposts. To help you navigate what that might look like.
So, we're going to move on I'm going to jump on one of our first activities and one of our first activities is going for a nature walk.
00:12:57
Video ends.
Content Video Series
Follow the links below to gain access to the videos that will focus on a particular skills such as confidence building exercises, cooking demonstrations, art-based activities, and physical exercises, providing several activities to help develop the featured skills.
Please note the links below will take you to the AsIAm YouTube channel.
Social Media
Visit our social media platforms
Aviva Group Services Ireland Limited, a private company limited by shares. Registered in Ireland No.322579. Registered Office: Cherrywood Business Park, Dublin, Ireland, D18 W2P5.