When you need to be absolutely sure...
If you've been diagnosed with a serious illness, you'll have questions. What happens now? What are the treatment options? Is the diagnosis correct?
At Aviva we understand that you need answers. That's why we give you access to the Best Doctors® Second Medical Opinion service as part of your protection policy. At no extra charge and right from your first day of cover.
Contact Us
Best Doctors® is a worldwide network of over 50,000 leading medical specialists across 450 specialities1, who have been identified through the medical profession's largest ongoing peer-to-peer survey.
Transcript
00:00:02
Dealing with medical issues can be one of the most difficult and frustrating situations to face. Once you've been diagnosed with a condition and you've received your treatment recommendations, important decisions have to be made. You might wonder if you've obtained all the right information and whether you have explored all your options. Is my diagnosis correct? What are the best treatment alternatives? Is surgery my only option?
In these types of uncertainty Best Doctors is there to help. We connect people coping with worrying medical conditions to the opinions of expertise and world class specialists so that you come to well informed decisions regarding your health.
00:00:48 How does it work?
Step one. The confidential process starts the moment you call Best Doctors. A nurse or medical team performs an intake interview and collects all of your relevant medical details, helping you to formulate the questions you want to ask to the specialist. The Best Doctors team supports you throughout the whole process.
Step two. With this information, Best Doctors collect all your medical files and tests and then select the international world class specialist from a network that is best suited to review your case.
Step three. The specialist carries out a thorough review of your medical information and creates a comprehensive report to review the diagnosis. Furthermore, the specialist will come up with suggestions for the best possible treatment and will answer all your questions.
Step four. The Best Doctors nurse causes you to go over the findings in depth before sending you the report in English. We encourage you to share the information with your current treating doctor to discuss the next steps in hand.
Step five. Best Doctors will be available at all times for any questions that may arise after reading your report with your treating doctor. When it comes to your health, you need certainty and reassurance and Best Doctors is here to support you.
00:02:09 Would you like to know more about Best Doctors please contact us.
00:02:16 Video ends
Second Medical Opinion
Peace of mind
Wouldn't you feel better with access to a service where medical experts can help you make important decisions with confidence? That's what Best Doctors® Second Medical Opinion service is all about.
At your request, a Best Doctors® specialist will review your medical files to help verify your diagnosis and treatment options. This can reduce the risk of complications that may result from a misdiagnosis, and help you and your doctor decide on the best course of action.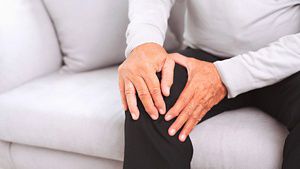 Get Advice
But Second Medical Opinion isn't just for serious life-threatening illnesses. You can get advice about any chronic or troubling ailments that affect your quality of life. You can even use the service for conditions diagnosed before you took out your Aviva policy.
Frequently asked questions
Any questions? We've got you covered.
Am I eligible for Second Medical Opinion?
What does it cost?
How does it work?
Will Best Doctors® work with my own doctors?
You may also be interested in...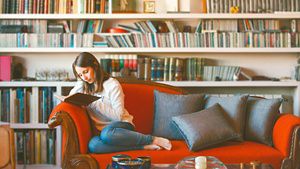 Bringing you peace of mind that your family home is secure, no matter what happens.
Need to contact Best Doctors
1. Best Doctors® is a worldwide network of over 50,000 leading medical specialists across 450 specialities.* (Source: Best Doctors, 23 April 2018).

Aviva Life & Pensions Ireland does not guarantee the on-going availability of the Best Doctors - Second Medical Opinion benefit to its policyholders or the Aviva Family Care Benefit (Mental Health Support) and may, at its sole discretion, withdraw access to the service at a month's notice. If we withdraw it, we'll write to notify policyholders at least 30 days in advance of its removal. 
Teladoc Health (who provide the Best Doctors and Aviva Family Care Benefit) is not a regulated financial service.