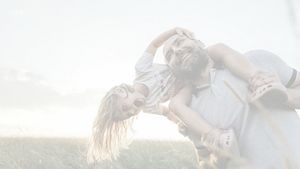 Aviva Family Care
Here for you when it really matters
Aviva Family Care is a counselling and support service provided by Workplace Options. Our Aviva individual protection policies (including life insurance, mortgage protection and income protection) have access to this valuable service which provides access to short term counselling and carer support information services at no extra cost.
This means you can relax, safe in the knowledge that we'll be there for you and your family when it really matters.
Aviva Family Care covers you, your spouse/partner, your dependent children over the age of 18 and your parents.
What does Aviva Family Care offer?
Workplace Options is an organisation offering face-to-face or telephone based short-term counselling for you and your family. It helps with mental wellness issues, work-related stress and relationship breakdown as well as facing the challenges of becoming a carer.
When you get in touch, you will have an initial telephone assessment session with a qualified clinician. This will help the service understand the type of support you need and whether short-term counselling is right for you. If it is, the clinician will agree clear goals and match them to a face-to-face counsellor who is qualified to meet your needs.
Any time of the day or night, 7 days a week.
You may also be interested in...
1. Acceptance criteria, terms and conditions apply. These monthly premiums are based on single life cover of €170,000 for a person aged 31 next birthday and a non-smoker, over a 25 year term, total amount €10.03. Source: Aviva Life & Pensions Ireland DAC as at July 2020.
Aviva Life & Pensions Ireland does not guarantee the on-going availability of the Aviva Family Care Benefit (Workplace Options Counselling services), to its policyholders and may, at its sole discretion, withdraw access to the service at a month's notice. If we withdraw it, we'll write to notify policyholders at least 31 days in advance of its removal.
Workplace Options Counselling and Carer Support Service (who provide the Aviva Family Care Benefit) is not a regulated financial service.
Aviva Life & Pensions Ireland Designated Activity Company, a private company limited by shares. Registered in Ireland No. 165970. Registered office at One Park Place, Hatch Street, Dublin 2, D02 E651. Aviva Life & Pensions Ireland Designated Activity Company, trading as Aviva Life & Pensions Ireland and Friends First, is regulated by the Central Bank of Ireland. Tel (01) 898 7950.