Now more than ever, the focus is on BER Rating as we are all conscious of looking after the environment, and there's no doubt we all want to be kind to our bank accounts too! BER stands for Building Energy Rating, which is an energy efficiency rating for homes. A good BER rating and energy efficiencies go hand in hand.
There are various ways to improve your BER rating to save money and energy in your home, and we've outlined seven of the most simple and effective.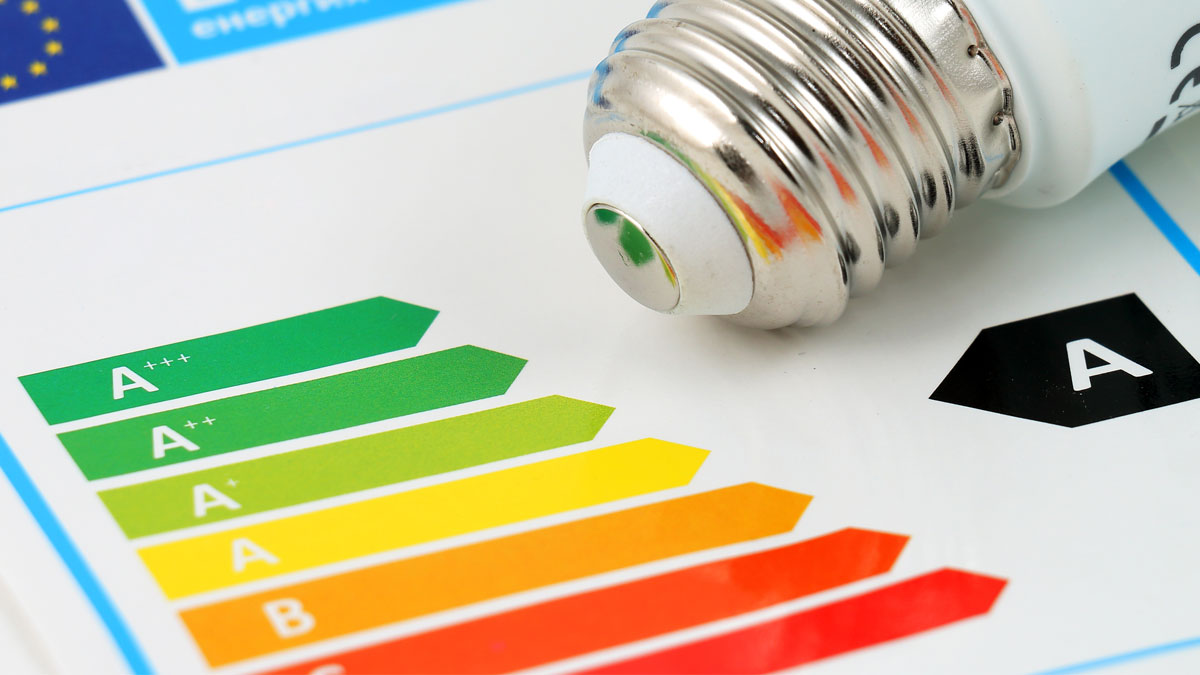 What is a BER rating?
This Building Energy Rating indicates your home's energy performance. Buildings are ranked between A-rated, which are the most energy efficient, and G-rated, which are the least efficient. Your BER rating is calculated through energy use for space, hot water heating, ventilation and lighting in your home. When selling or renting your home, you will be asked to disclose its rating.
To get your homes BER rating, a registered BER assessor will need to carry out a check. Find your nearest assessor here.
Tips to Improve your BER Rating and make your home more energy efficient. 
Depending on your budget, you can make minor improvements that will positively impact your BER or choose to conduct more extensive work. No matter how small the changes you make, it will benefit your home and the environment. You could also be eligible for any of the various Sustainable Energy Authority of Ireland (SEAI) grants available for making your home more energy efficient.
Simple improvements
Most of us can't afford to make major changes to our homes straight away to improve our BER rating, but there are more affordable changes you can make:
Lighting
Energy efficient lightbulb options such as LED bulbs not only use less energy, 80-90% less to be exact, but they also have a longer lifespan than regular incandescent or halogen lightbulbs.1
Heat
Installing a lagging jacket on your boiler is a smart way to ensure that your water stays hotter for longer, meaning less energy wastage. Servicing your boiler regularly is also one of the easiest ways to improve your BER rating. And remember, that annual checks by a professional, will ensure that your boiler is performing adequately and not wasting energy.2
Ventilation
Draught-proofing windows and doors is a quick way to keep heat in, while adding chimney balloons to chimneys while they are not in use is also an affordable solution to keep draughts out.3
Appliances
For the appliances in your home, be clever about your usage. Only boil as much water in the kettle as you need, dry your clothes on a clothes stand or on the washing line when possible, instead of using the dryer. Don't leave your fridge door open for too long – for every 10-20 seconds you leave it open, it takes 45 minutes for the fridge to return to its original temperature!4

Extensive improvements
If you have the budget to make bigger changes to your home, here are three options:
Renewable Energy
Installing solar panels is one of the most effective and popular ways of improving your home's BER rating. Solar panels range in price, but there are grants available for them too. 
Insulation
If you are renovating your home or perhaps planning a new build, insulation should be a top priority. Did you know up to 75% of heat lost in a home is through walls, attics & floors? Ensuring that these areas are insulated will drastically reduce the amount of heat lost, keeping your home warmer.5
Heat
Installing heating controls in your home can reduce your energy usage by up to 20%. 6 Heating controls work by allowing you to create zones in your house which can be heated individually rather than heating your entire home.

Lastly, swapping open fires for wood burning stoves is another option to improve your BER. Open wood fires lose most of their heat up the chimney and only heat a small area, while the heat from a wood burning stove radiates over a larger area, making them a more eco-friendly option.
Got your BER rating under control? Don't forget to prevent water leaks (and therefore bank account leaks!) in your home. While you take the steps to take care of your BER rating, we'll take care of your home with reliable home insurance. Buy your home insurance online and get 15% off!7