Having a home security system in place is one of the most effective burglary deterrents out there. With so many high-tech options available, it can be difficult to find the right alarm system for you. Our guide covers everything you need to consider when getting a house alarm system in place.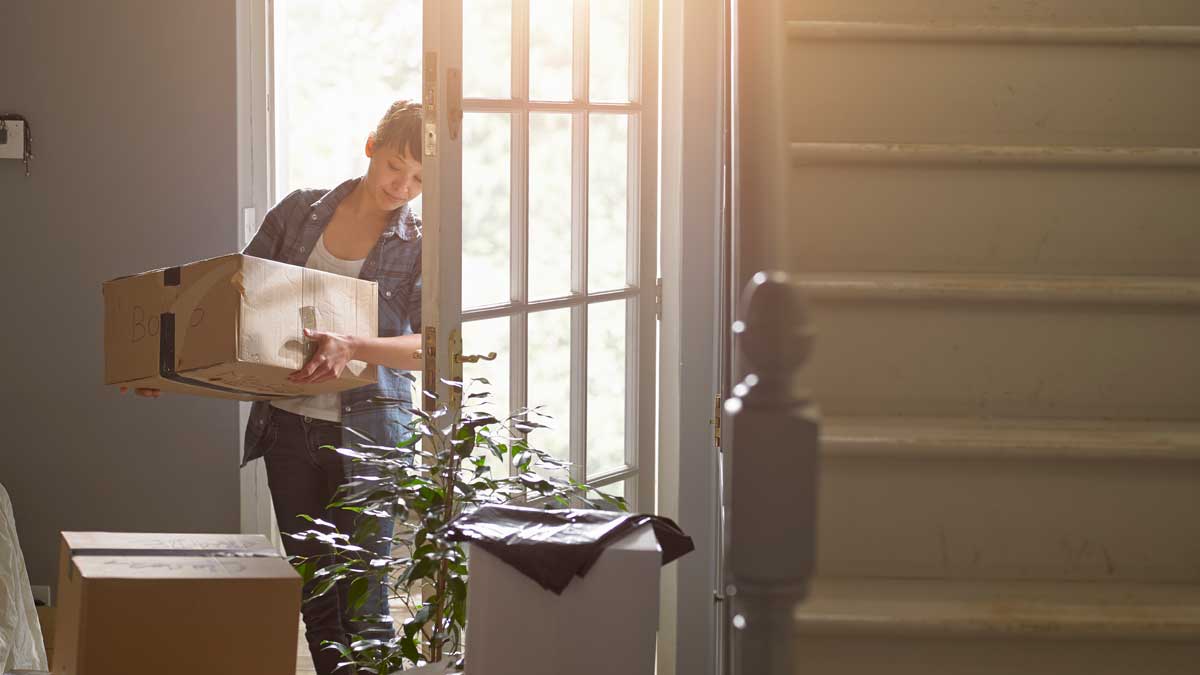 What is the best house alarm system for my home?
Finding the right security system is usually based on your personal circumstances. The level of security you need can vary depending on where you live, the size of your property and even how often you are at home.
To better understand what alarm system best suits your home and lifestyle, start by getting to know the models out there. In Ireland, you will commonly find three main types of alarm systems.
1. A wired alarm system
The traditional wired alarm system will need to be installed by a professional. It is wired through the house and connected to your main electricity supply.
What to consider when choosing a wired alarm system
If your home is already wired up for this type of system, you might save more on installation costs by sticking with the same alarm.
Today, home security providers don't commonly offer wired-only alarms. Modern systems tend to rely on a mix of both wired and wireless options.
A wired home security system is the right option for you if you're looking for a low-maintenance and permanent alarm system.
2. A wireless alarm system
If you are already comfortable with using smart devices in your home, then this type of alarm system might be an suitable choice for you.
What to consider when choosing a wireless alarm system
Wireless alarms are more commonly used today and can be much cheaper to install as you don't need to pay an electrician for installation costs.
With a wireless alarm, you may encounter interference in your signal, and range restrictions on what your wireless system can cover.
You will also be responsible for maintaining the battery life of your wireless alarm.
A wireless alarm is the right option for you if you're looking for a system that is easy to install and offers flexibility on where your alarms can be located/placed.
3. A monitored alarm system
The main difference between a monitored alarm and other options is the instant access to support in emergencies. Your alarm system will send alerts to an external security company that has trained professionals on call.
What to consider when choosing a monitored alarm system
This option usually suits homeowners who live in busy city areas or areas with high crime rates.
Generally, you will have to pay a monthly subscription for a professionally monitored alarm system. If your budget is tight, most recognised providers have different levels of cover to choose from.
A monitored alarm system is the right option for you if you want the added peace of mind that your home will be secured 24/7.
Additional alarm features
In modern alarm systems, you will have a choice of additional features, which can include video surveillance and motion detectors.
Video surveillance offers you the choice of capturing continuous video footage or footage only when motion is detected.
Motion detectors will send alerts when any motion has been detected inside your home. If you are away for long periods of time, then having the extra added protection might be the right choice for you.
How much does it cost to install a house alarm system?
Always shop around to find an alarm system that matches your own budget and needs. Leaving your home without adequate protection can cost you more in the long run.
Home insurance discounts with Aviva
If you have a house security alarm system in place, you can get a 12.5% discount on Aviva home insurance. The alarm must be installed and maintained in accordance with manufacturer's guidelines.
Keep your home safe and sound all year round with Aviva home insurance. Buy online with us and get 15% off! Get your quote today.1