Power blackouts wouldn't necessarily be something we typically worry about.   However, due to contributing factors including the war in Ukraine, a lack of wind output and aging generators, short-term, widespread power outages have become a cause for concern for many.
While power outages are a worst-case scenario, we've put together some top tips on how to make sure you're well prepared in the case of a blackout.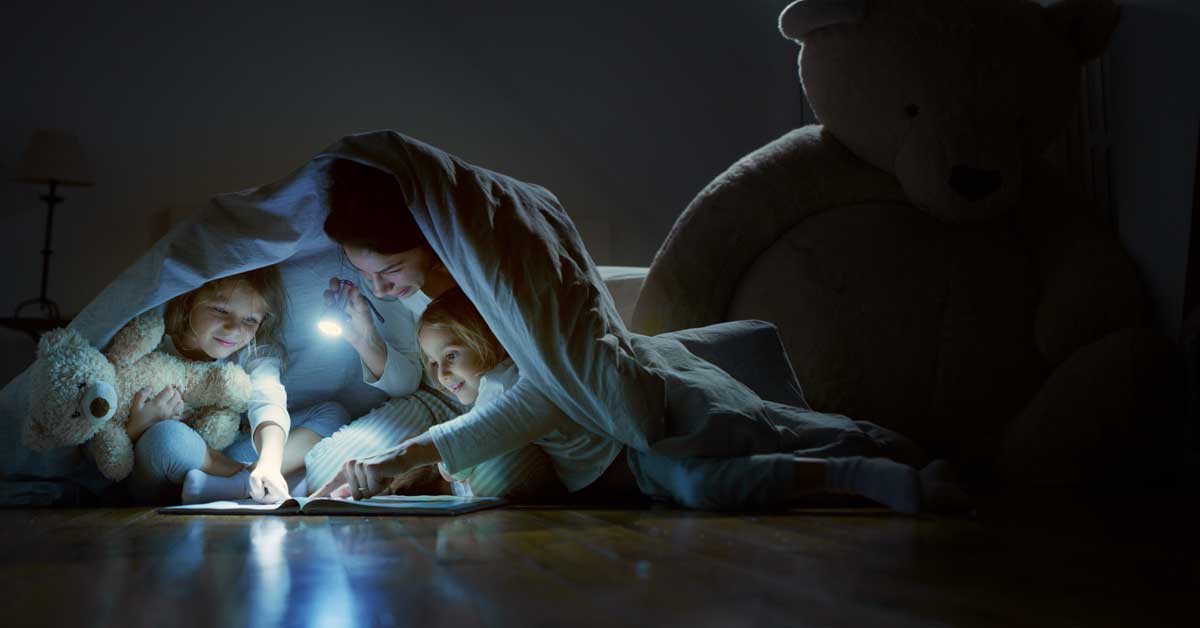 What is a blackout?
A blackout, or a power outage, is when a specified geographical area on the grid experiences a loss of electricity. With no access to electric lights, at this time of year it's likely that your surroundings will go dark – or black, as the saying goes.
Why might a blackout occur?
Recently, the margins between electricity supply and demand in Ireland have become increasingly tighter. A blackout in Ireland might occur during particularly freezing weather, when demand for electricity and gas is at its peak.
If this cold spell also happens to coincide with low-wind speeds, meaning there will be less wind-power generated, then a blackout becomes more likely.
Meanwhile, energy prices in Ireland have soared in recent months, due to the war in Ukraine and the volatility of Europe's gas and electricity supply. If matters are to worsen, this could have an effect on Ireland's power supply.
Currently, it's impossible to predict whether all of these pressure points will coincide at the same time, and so it's unpredictable as to when or if a blackout will occur. However, it's always better to be prepared, should worst case scenario become a reality.
How do I prepare for a blackout?
The best way to prepare for a blackout is to think about all the ways in which you use electricity in your home, and then think of alternative options.
If you have an open fireplace or a stove, stock up on fire fuel to ensure at least one room in your home stays warm if there's a blackout and the heating system is affected.
It might be a good time to take your barbecue out of storage, dust it off and make sure it's still in working order – just in case you find yourself in need of a family feast, with the electric oven on the brink.
Make sure you have plenty of sources of light at hand, including battery powered torches and battery powered candles. It's worthwhile placing one in every room, in a clear and accessible spot, should you find yourself wandering around in the dark if a blackout occurs.
If you have power banks at home, make sure they're all fully charged. That way you can ensure your laptop and phone don't run out of battery if there's a power outage.
If you get a blackout warning, fill as many flasks as you have with boiling water. Hot drinks like tea, coffee or hot chocolate will help you keep warm during a particularly cold spell.
While your fridge and freezer should stay cold for a few hours if you continue to keep the door closed, it might be best to roll up a towel and line it along the bottom, as a precaution.
You might want to turn off devices that were automatically shut down when the power outage occurred – just in case there's a power surge when the electricity returns. Although, you may want to leave one or two overhead lights turned on, so that it's clear when the power is back.
Overall, it's important to stay calm, positive, and clear-minded during a power outage, to keep you and your family safe.
Be prepared for whatever the cold weather throws at you with our winter home maintenance checklist. And, keep your home safe and sound all year round with Aviva home insurance. Buy online with us and get 15% off! Get your quote today.1