We have put together a handy glossary to make it easier for you to understand all of the terms we use for home insurance. This glossary contains definitions for the keywords you are most likely to come across when getting a home insurance quote or looking through your policy documents.
Buildings
Your home and its fixtures and fittings, interior decorations, swimming pools (but not outdoor spas and hot tubs), fuel, septic and service tanks, terraces, patios, decks, paths, driveways, tennis courts, walls, fences and gates for which you are legally responsible, all within the boundary of your home.
Business Day
Business day means any day except Saturday, Sunday, bank holidays and public holidays.
Cancelling the Policy
You may cancel the policy at any time by giving us written notice. We may cancel the policy (or any section) by giving you 14 days' notice by post to your last known address.
Claim 
A request made by the insured for compensation from the insurance company in the event of loss or damage to the buildings or contents.
Contents
Household goods, personal belongings and valuables within your home which you or any member of your household own or for which you are responsible.
Endorsement
Additional terms, conditions, limits or exclusions which apply to the policy. They are listed on the policy schedule and/or in the policy booklet.
Excess
The amount you must pay towards certain claims. This is shown in your schedule.
Material Fact 
Any information which could impact your premium, or the decision of the insurance company to offer you insurance.
Mid term alterations (MTA)
If you make a change to your policy and this results in an adjustment in premium, we will not charge you for premium adjustments less than €20, nor will we refund you any premium amounts of less than €20.
No Claims Bonus
For every year you remain claims free with us we will increase your no claims discount at the following renewal based on the following scale:
one year 15%,
two years 18%,
three years 25%,
four years 35%,
five or more 40%.
If you make a claim on your policy (excluding "Jury Service" claims) your NCD will reduce to 0 years/ 0% discount at the following renewal.
Partner
Your partner or husband or wife, living at the same address as you and sharing financial responsibilities with you. This does not include any business partner or associate.
Period/ Term of Insurance
The period of time covered by this policy, as shown in the schedule, and any further period that we agree to insure you for.
Personal Belongings
Luggage, clothing, sports, musical and photographic equipment and other items that you normally wear or take with you.
Quotation
The premium/ price and the cover we are prepared to offer based on the proposal details submitted by you.
Schedule
The document which gives details of the cover you have.
Unfurnished
Does not contain enough furniture for normal living.
Unoccupied 
Not permanently lived in by a member of your household or any other person who has your permission.
Valuables
Jewellery, furs, items of precious metals, pictures and works of art.
15% online home insurance discount¹
Looking for more information?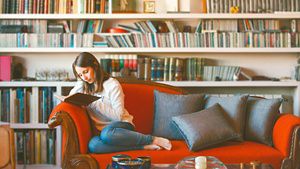 Bringing you peace of mind that your family home is secure, no matter what happens.
Need to contact us?
You'll find all the contact information you need here
1. Offer available when you take out a new policy online. Acceptance criteria, terms & conditions apply. Offer subject to minimum premium of €230 for home (€115 for Contents or Buildings only).

Home insurance is underwritten by Aviva Insurance Ireland DAC.

Aviva Direct Ireland Limited is regulated by the Central Bank of Ireland. A private company limited by shares. Registered in Ireland No 374895. Registered Office: Cherrywood Business Park, Dublin, Ireland, D18 W2P5.