In offering you an online home insurance quote, we assume the following:
Your property
Is in a good state of repair, and will be kept in good repair at all times.
Is secure, with locks fitted to all external doors (additional security requirements may also apply).
Is less than 125 years old.
Will not be left unoccupied for more than 60 days in a row.
Is your main home, occupied solely by you and/or your family.
Is not used in any way for business purposes (including any domestic outbuildings).
At least 75% of it consists of standard building materials, such as brick, stone or concrete with a slate or tiled roof.
Is not located in an area particularly prone to damage by storm, flood, subsidence, heave or landslip.
Is not a Holiday Home or a rented property.
Is not a listed building, a period house or does not have a preservation order on it.
Does not have ornate ceilings or plasterwork, antique fireplaces or any other unique features.
Your property's insurance history
We assume that:
No insurer has declined or stopped insurance on your property.
No insurer has imposed any special terms or conditions on your property.
Your property will be insured for an amount equal to the rebuilding cost.
Your insurance history
We assume that you, and any member of your household:
Have never had insurance declined or stopped, or had any special terms or conditions imposed.
Have never been declared bankrupt or been convicted or charged with an offence of any nature or have any conviction or prosecution pending.
Have never had a flood, subsidence, heave or landslip claim or loss.
Have not made any other claims or incurred any losses (excluding flood, subsidence, heave and landslip) in the last 3 years, whether you were insured or not.
15% online home insurance discount¹
Looking for more information?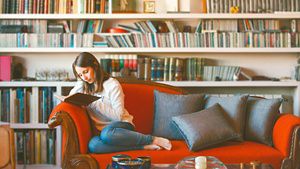 Bringing you peace of mind that your family home is secure, no matter what happens.
Need to contact us?
You'll find all the contact information you need here
1. Offer available when you take out a new policy online. Acceptance criteria, terms & conditions apply. Offer subject to minimum premium of €230 for home (€115 for Contents or Buildings only).

Home insurance is underwritten by Aviva Insurance Ireland DAC.

Aviva Direct Ireland Limited is regulated by the Central Bank of Ireland. A private company limited by shares. Registered in Ireland No 374895. Registered Office: Cherrywood Business Park, Dublin, Ireland, D18 W2P5.