While passing your driving test is a great achievement and putting on those N-plates is a fantastic feeling, it's really only the beginning of your journey as a motorist. Check out below for information about driving after passing your test.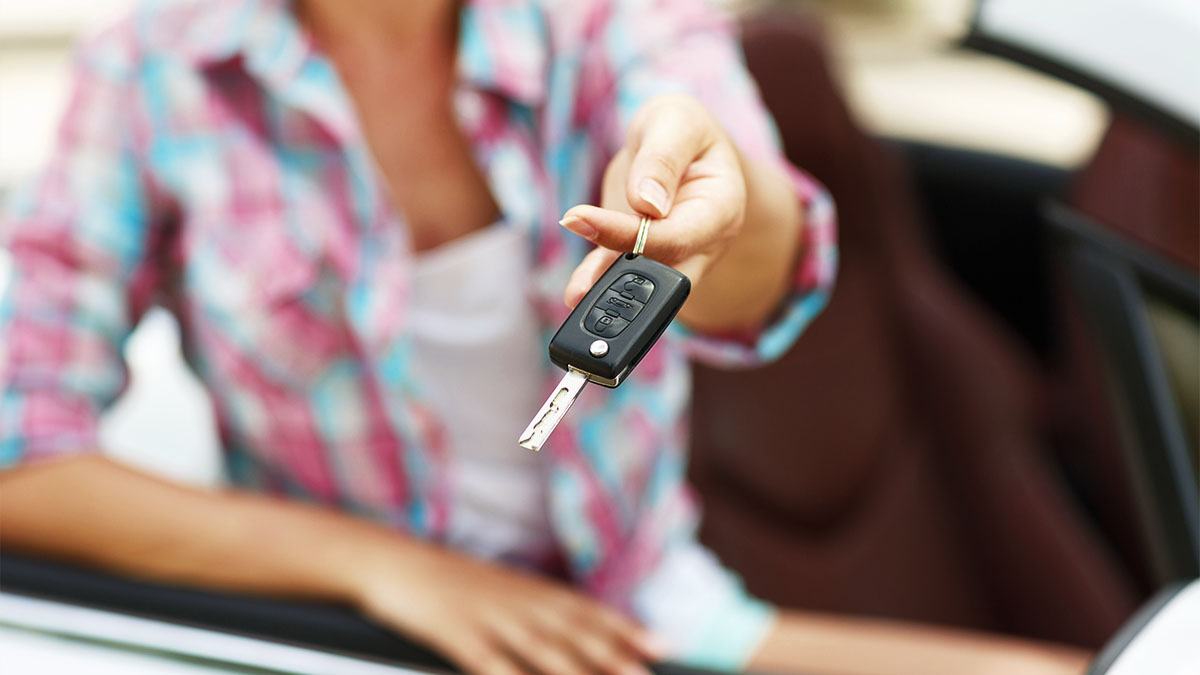 Can you drive straight after passing your test in Ireland?
Yes, just bear in mind that research tells us that novice drivers are most likely to be killed on our roads in the first two years of driving after passing test, simply due to inexperience. In fact, studies reveal that 20% of newly qualified novice drivers have crashed in the first six months after passing their test (Source: RSA, 12th July 2017).
While as a permit holder, you can't be alone in the vehicle when driving; regardless of how long you have been driving or how many learners permits you have held. You must be accompanied by a qualified driver at all times while driving – this accompanying driver must hold a full driving licence for the category of vehicle you are driving for a continuous period of 2 years.
With these statistics and changes to regulation in mind, we have developed a tailored Aviva Driving School programme, designed to ensure that today's novice drivers not only pass their driving test, but develop key driving skills that will last a lifetime.
Before the Test
Our Driving School's 12-lesson Educate programme is designed for learner drivers and provides basic driver training under Essential Driver Training (EDT) requirements. With this programme, learner drivers also get six months accompanied driver cover on an existing Aviva car Insurance policy.
The Achieve programme is an additional 6 lesson programme, designed to prepare learner drivers for the test by teaching them to cope with driving test pressure and in helping them develop self-evaluation skills. This comes with a further additional three months accompanied driver cover on up to two cars within a household on a parent or guardian's existing Aviva car insurance policy. Aviva Driving School Accompanied Driver Cover on a parent/guardian's existing Aviva Private Motor Policy.
The Right Decision

We have recently created a 6 lesson Decision programme, which aims to provide coaching to recently qualified (N-Plate) drivers and is designed to go beyond the driving test standard, (which is the traditional focus for learner drivers of passing the driving test), in the form of advanced hazard management, decision making driving, driving in different road environments and conditions including motorway driving.

With the Decision programme, newly qualified drivers will also receive an additional six months accompanied driver cover on an existing Aviva car insurance policy. This 6-month cover will be upgraded to unaccompanied cover once the newly qualified driver reaches the required standard. 

This programme brings a newly qualified driver to a higher driving standard than those who don't continue with training beyond the driving test. Its aim is to foster safe driving for life.
Driven to Succeed

With this three-step Driving School programme, not only will inexperienced drivers be safer on the roads, but it also offers 15 months cover on an existing Aviva car insurance policy for the inexperienced and newly qualified driver.

Given the structure of the learning to drive process, learner drivers need to buy lessons and also pay the cost of becoming a named driver on your Sponsors* motor policy. But at Aviva we know the importance of additional lessons with an ADI which will improve your driving skills and the value of practice with your Sponsor. At Aviva we know the importance of doing more than just the required EDT lessons and this is why we provide the accompanied driving cover, so the learner/newly qualified driver does not pay for the cost of the insurance, and they can buy more of the vital lessons they will need. So, by support these drivers in getting more advanced training helps us all realize a vision of protecting our most vulnerable road-users so that they can become safe, competent, and confident drivers, helping to ensure we have fewer collisions, fatalities, and injuries on our roads.

(* A Sponsor, an experienced driver - preferably a Parent or Guardian who will supervise your driving practice outside of lessons and will also track your progress in your logbook). 
After starting 10 years ago with just seven cars, Aviva Driving School now has 102 Driving School Cars and instructors countrywide. Check out Aviva Driving School and learn more about how we can develop learner drivers into the safest drivers on the road.