Bid to break current women's international game attendance record at Tallaght Stadium
Aviva, a proud supporter of Irish soccer, today rowed in behind the FAI's 'Let's Make History' campaign to break the current women's international game attendance record at the Women's National Team's upcoming Euro 2021 Qualifier against Ukraine in Tallaght Stadium on October 8th. Men's senior team manager Mick McCarthy was on hand with new Women's team manager Vera Pauw to launch a rally of support alongside Women's National team players Claire Walsh and Diane Caldwell. They were joined by Aviva Staff and Aviva Soccer Sisters Amy and Millie Carroll at Aviva headquarters on Hatch Street.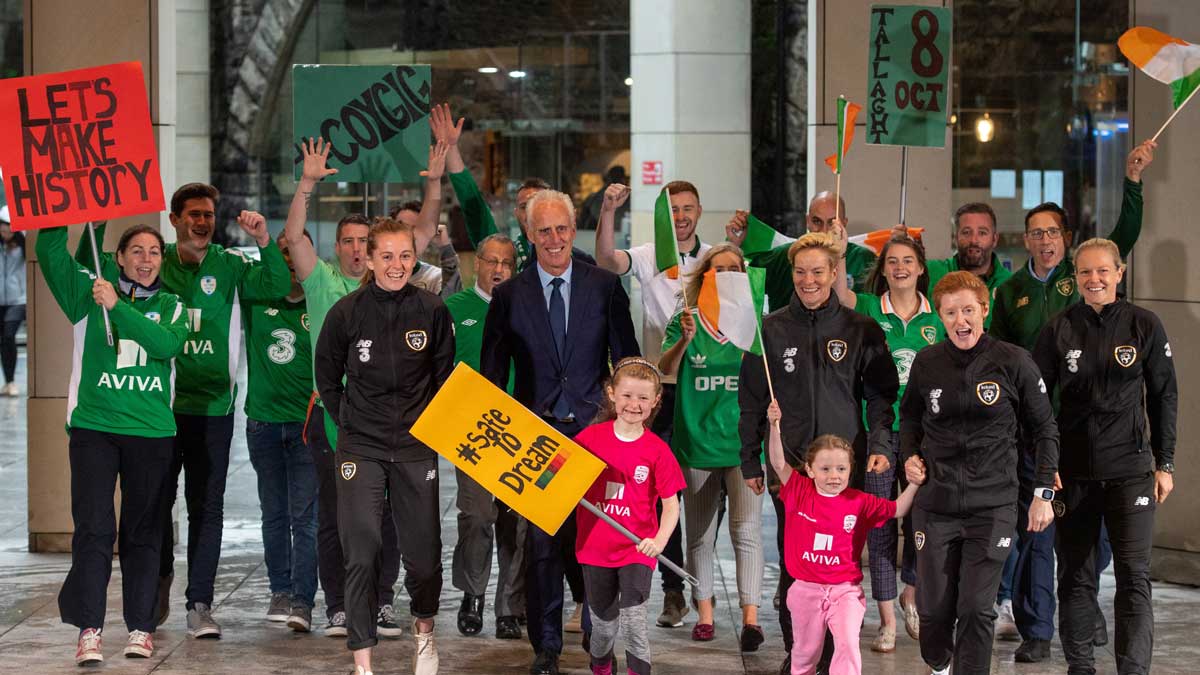 The game, which will be Vera Pauw's first in charge of the squad, will take place in Tallaght, next Tuesday, October 8 at 7.45pm. As part of the 20x20 movement, organisers are hoping to see a record attendance in Tallaght Stadium for an Ireland women's senior team match.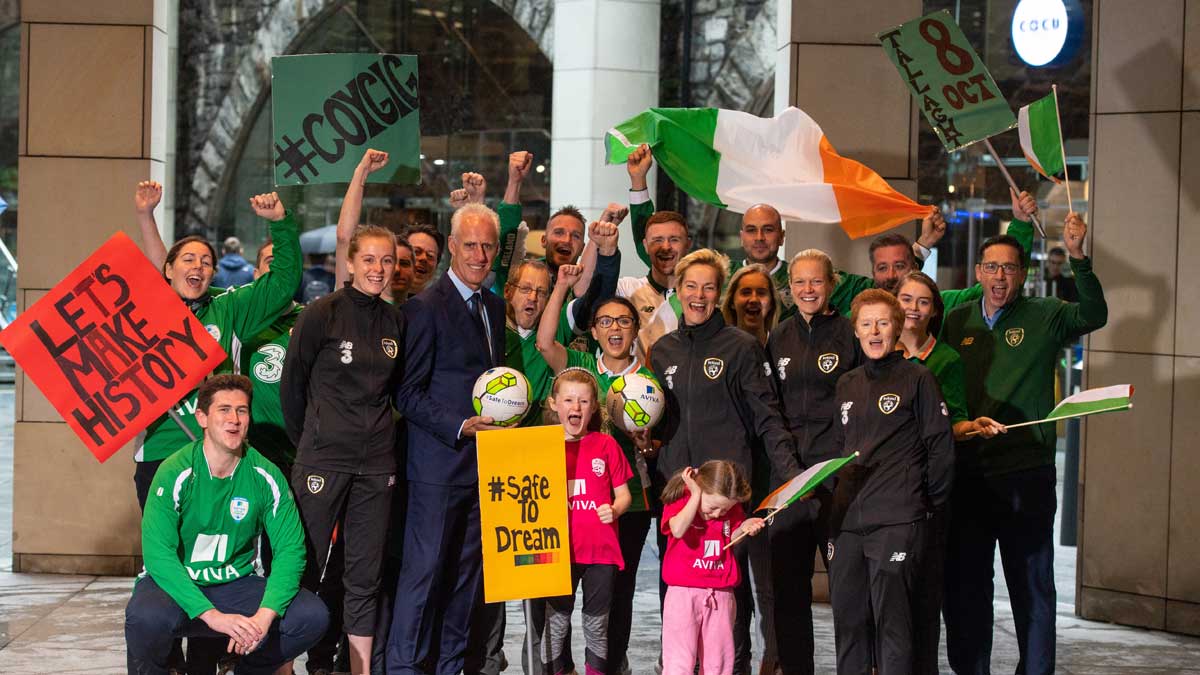 Michelle White, Chief Customer and Marketing Officer with Aviva Ireland said: "Sport brings everyone together, and we want to mobilise people to get behind our girls in green in Tallaght against Ukraine next Tuesday night. Our staff came together with Mick, Vera and the players today to stand together with the team, and we hope to have many more standing with us in Tallaght next week."
Republic of Ireland Men's Senior Team Manager Mick McCarthy said: "I know first-hand the power of seeing crowds turn up and a stadium sell out can have on players. It's so important that sports fans come together, both men and women, boys and girls to show support for the team, particularly for Vera's first game as manager. We can all make history together next week."
To find out more about the campaign, visit www.fai.ie and follow #SafeToDream on Aviva Ireland social channels.