Planning your big day? Get ready to be amazed with a fascinating look at some of the world's ancient and most unusual wedding traditions.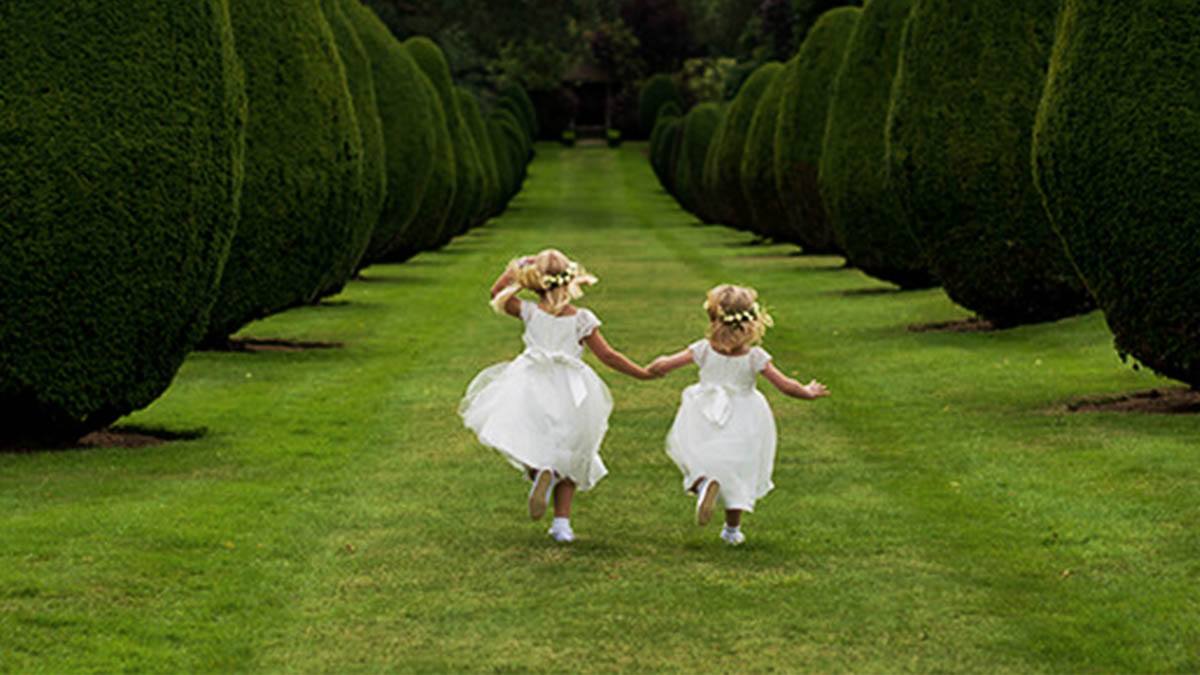 1. Putting a ring on it

Wedding rings are worn on the fourth finger of the left hand because people once believed that this finger had a vein that ran straight to the heart. That was before medical science debunked this theory and discovered how the circulatory system actually works!
2. Best Day of your Life
It might be one of the most popular days for couples to walk down the aisle, but Saturday was once considered the unluckiest day for a wedding. According to English folklore, Wednesday was instead the best day. The Ancient Romans believed that couples shouldn't marry in May, as this was when they celebrated their dead.
3. Piece of cake
Wedding cakes have been part of the wedding ritual since medieval times. In Ancient Rome, a cake made from wheat or barley was broken over the bride's head to symbolise good fortune. As part of the custom, the couple then ate some crumbs from the cake.
4. Stag's head
It seems that we've the ancient Spartans to thank for introducing the concept of the stag party. Way back in the 5th century B.C. Spartan soldiers are believed to have held a feast and made toasts to the groom on the night before his wedding!
5. Tying the knot
The expression 'tying the knot' comes from the actual tradition seen in many cultures of binding a couple's wrists together during their wedding. In Celtic, Hindu and Egyptian ceremonies, for instance, this act is seen as a symbol of the couple's bond and commitment to each other.
6. Nice day for a white wedding
Ever wonder why most brides wear white? This wedding tradition stems all the way back to 1840 when Queen Victoria opted for a white satin dress with lace for her marriage to Prince Albert of Saxe-Coburg and Gotha. Royals before her such as Mary, Queen of Scots had also worn a white dress on their wedding day, but it is Queen Victoria who is credited with having kicked off a trend that continues to this very day.
7. Gifts with an edge
If you've ever toyed with the idea of purchasing a set of knives for a wedding gift, you might want to rethink. According to superstition and folklore, sharp objects like knives are symbolic of having the power to sever a relationship!
8. Start of the honeymoon
The honeymoon has evolved quite a bit over the centuries. In ancient times, newlyweds are thought to have drunk mead (a drink made from honey) for a month after they got hitched. In Norse tradition, the bride and groom would reportedly go into hiding for 30 days after their wedding. Meanwhile, in the 19th century, the idea of the bridal tour seems to have paved the way for the post-wedding honeymoon as we know it today!
Extra benefits for Aviva customers
Is someone close to you getting married soon? If you have home insurance with Aviva, we automatically increase your contents cover by 10% for 30 days before and after the wedding of an immediate family member.
Buying a new home with your new significant other? Find out all you need to know on mortgage protection jargon.
Learn more about Aviva home insurance.