Our homes are our safe havens. So, when an intruder enters your home, it's very unsettling. A house robbery will leave you emotionally drained and feeling vulnerable, but it's important you try to keep calm in the aftermath and remember that you will move forward from this.
Your immediate actions after finding your home have been broken into can prove vital for your safety and making sure the Gardaí and your insurer can help you. Here are some steps to guide you on what you can do straight after.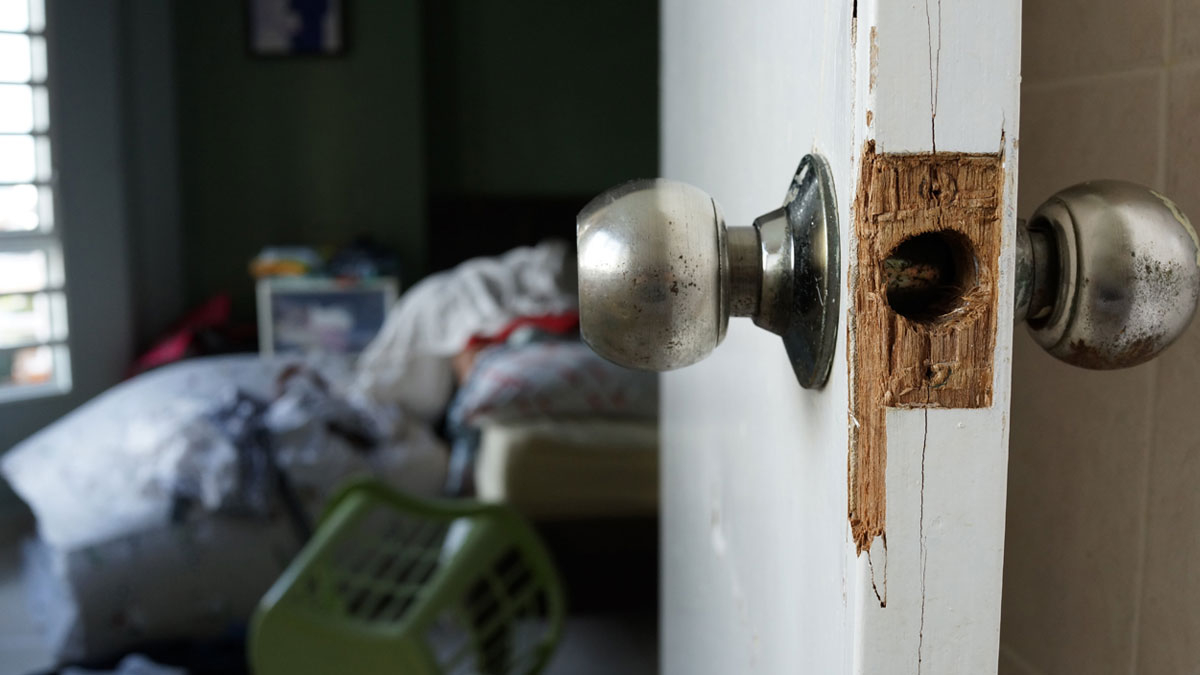 House Broken into Steps:
Don't touch anything
The first thing you should do is avoid touching anything. We understand the urge to check for your valuables but don't start rooting through things yet. Until your home has been assessed by the Gardaí and they've given you permission, refrain from touching anything.
Leave the house and contact the Gardaí
If you've walked into your home and realise it's been burgled, ensure you and your family's safety by leaving your home immediately. Wait somewhere safe and promptly call the Gardaí. Try to stay calm and focused on the phone call.
Take note of any suspicious activity around your home while you wait for the Gardaí to arrive and trust your instincts - if you feel something is off, write it down and let the Gardaí know when they arrive.
Take an inventory of what has been robbed
Once the Gardaí have arrived and given you permission, you can begin to look around and assess the break-in.
Take an inventory of what has been robbed and provide this list to the Gardaí and your insurance company. Take pictures of damaged property outside, such as doors and windows, and inside, such as tables, lamps, cupboards, drawers and safes. These images will help your insurance company to assess the severity of the robbery when you make a claim.
Make a list of all the items you believe to have been stolen, and an approximate cost of each. Note the make and model of electronics and devices that are missing.
Contact your insurer
The next step is to call your insurance company within 24 hours. When you make a claim try to include as many details as you can. Include the name and address of anyone who may have witnessed the incident or any suspicious activity before and afterwards. Your insurer may also request a Gardaí report that provides details of the burglary.
Clean up
Once your home has been fully inspected and all reports have been taken, it's time to try cleaning up any mess or damage caused. This can be a difficult process, so reach out to neighbours or family to help if you need. The sooner you get this tough step out of the way, the sooner you can hopefully achieve some sense of getting back to normal.
Prepare for the future
Allow yourself time to come to terms emotionally with the break-in. Review your home's security and whether you think there are additional measures you can take, or existing things you need to change. Take a look at our steps to help keep your home safe from burglars and give yourself some peace of mind.
Our home insurance policy covers for loss or damage to your home and contents caused by theft or attempted theft. If you're unable to live in your home following a house break-in due to damage to your home, we'll cover the cost of alternative accommodation until it's safe for you to return to your home. Don't have home insurance? Get a 15% discount when you buy online. Get your quote today.1
We encourage our customers, where possible, to make use of our online options to access any help you need. If you have a query you can reach us via our contact forms. MyAviva is an online self-service portal available to all our home and car insurance customers.