Your pension is one of the most important investments you'll ever make; after all, not many events in your life take decades of planning, as your retirement does. For those who are still a long way from that point, though, the whole thing can seem a little confusing – which is why we turned to a true expert.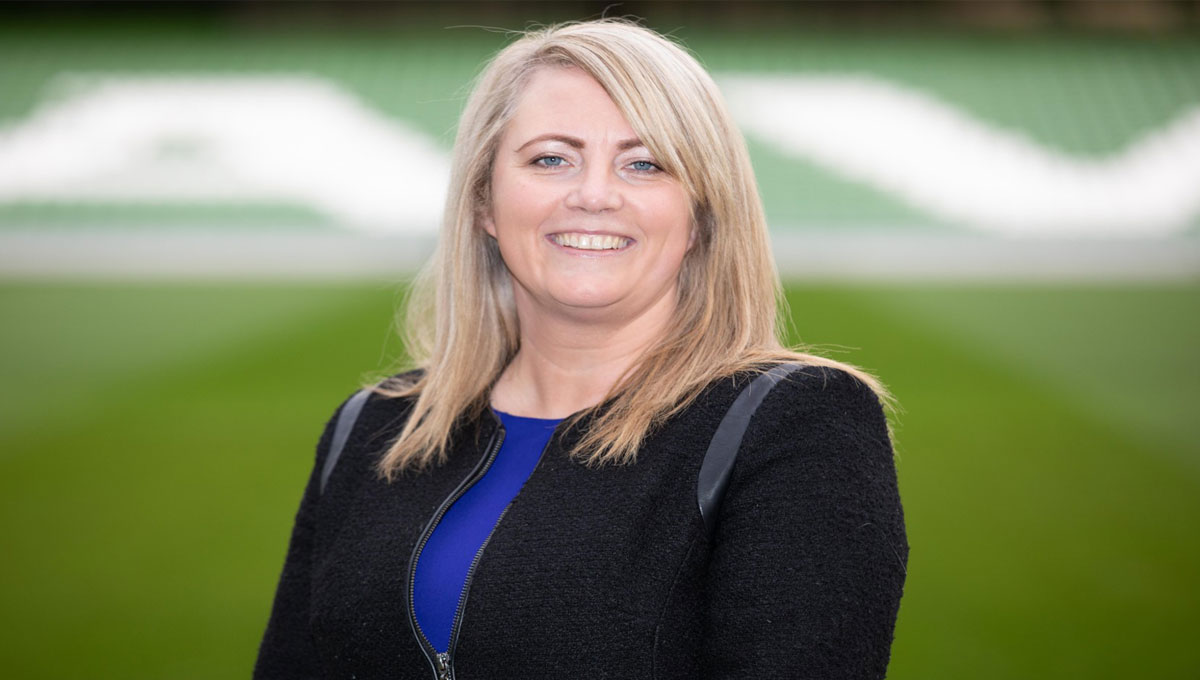 Claire Louise Murphy lives in Co. Wicklow with her partner and two rescue dogs. She joined the Aviva Life and Pensions team in 2006, and in 2019 created the Aviva Member Education Programme for Group Pension schemes – so she certainly knows the score when it comes to planning for the future. With that in mind, we asked her some of the most common questions that people have when it comes to pensions, and over the course of three parts, she'll give you the inside track on the how, the when and the why when it comes to this vital investment…
1. What is a pension?
Put simply, a pension is a long-term savings plan that you can personally invest in individually, or as part of a group under a company scheme.
2. What is a company pension scheme?
As you'd expect, a company pension, also known as a private pension or an occupational pension, is a pension which has been set up by an employer. You should check to see if your employer has a pension scheme and whether you're eligible to join.
3. Who should save into a pension fund?
Anyone over the age of 18 and in employment should begin saving into a pension fund. The reason is simple; the earlier you start saving, the greater income you'll have in retirement.
4. What is the first step to taking out a pension?
To kick things off, contact a financial advisor; they'll be able to guide you through the different types of pension along with the application process. If you work for a company, you should ask your HR Department if there's a company pension scheme available and how it works. And, of course, all of the pension providers have dedicated sections on their websites which contain lots of useful information.
5. How do you know what pension provider to go with?
Ultimately, the decision comes down to which pension provider you feel most comfortable going with. The right option should have a pension journey that's clear and easy to understand, and provide a range of both funds, fees and charges, to offer you a choice that best fits your lifestyle and plans.
6. What are the benefits to taking out a pension?
There's a long list of benefits to taking out a pension – but two stand out. Firstly, your financial future is safe as it secures an adequate income in retirement. With people living a lot longer than they used to, it's never been more important to make sure you'll be able to enjoy your retirement years without worrying about income. Secondly, pensions are more tax efficient than you might realise. There's tax relief on pension contributions, earnings grow tax free (unlike in the bank), and you receive a tax-free lump sum at retirement.
7. What age should you start a pension?
If you can, you should start a pension as soon as you're in employment, even if you have a long list of financial obligations and goals. Lots of people might think a pension should be saved for after a mortgage, for example – but once you account for the tax efficiencies, it's entirely possible to do both!
8. Is there an age limit as to when you can open a pension?
As long as you're over 18 years of age, you can start a pension at any time.
9. What can a pension do for you in the short-term?
Pensions are long-term plans; the tax relief on contributions is the main difference you'll see in the short-term.
10. Can I access funds before I retire?
Pensions are long term savings plans and their purpose is to save until the selected retirement date. You can only access your pension benefits before the selected retirement date in exceptional circumstances, usually ill-health or severe financial difficulty, which may also require Revenue approval.
Claire Louise Murphy continues 'The Pension Plan' in part two, where she discusses the different types of pensions on offer and more. And, check out 10 good reasons why you should start a pension for our take on why starting a pension is of importance to anyone.
If you're looking to start a pension today, Aviva Pensions are straightforward, flexible and cost-effective. It's hard to know what the future holds but a little preparation goes a long way in helping you plan for retirement.