Aviva has been a proud sponsor of Aviva Stadium since 2010.  We are working alongside our partners in Aviva Stadium to make our impact on the world as sustainable as possible.
Transcript
00:00:01
This is us
Our Home. It is where we live, dream and play.
Where green isn't just special, it means the world. And it is up to us to protect it.
That is why we harvest rain to irrigate our pitch. Build special holts for our residential otters and protect the local bats with specialise lightening.
Our home belongs to us all.
That's why Aviva have pledged to meet net zero emissions by 2040.
To be part of a greener future, It takes Aviva.
00:00:29 Video ends
Aviva's net zero ambition
Aviva is the first major financial services group to set the ambitious goal to be net zero by 2040. Net Zero is the balance between the amount of carbon emissions produced and the amount removed from the atmosphere. Find out more about Aviva's sustainability ambition.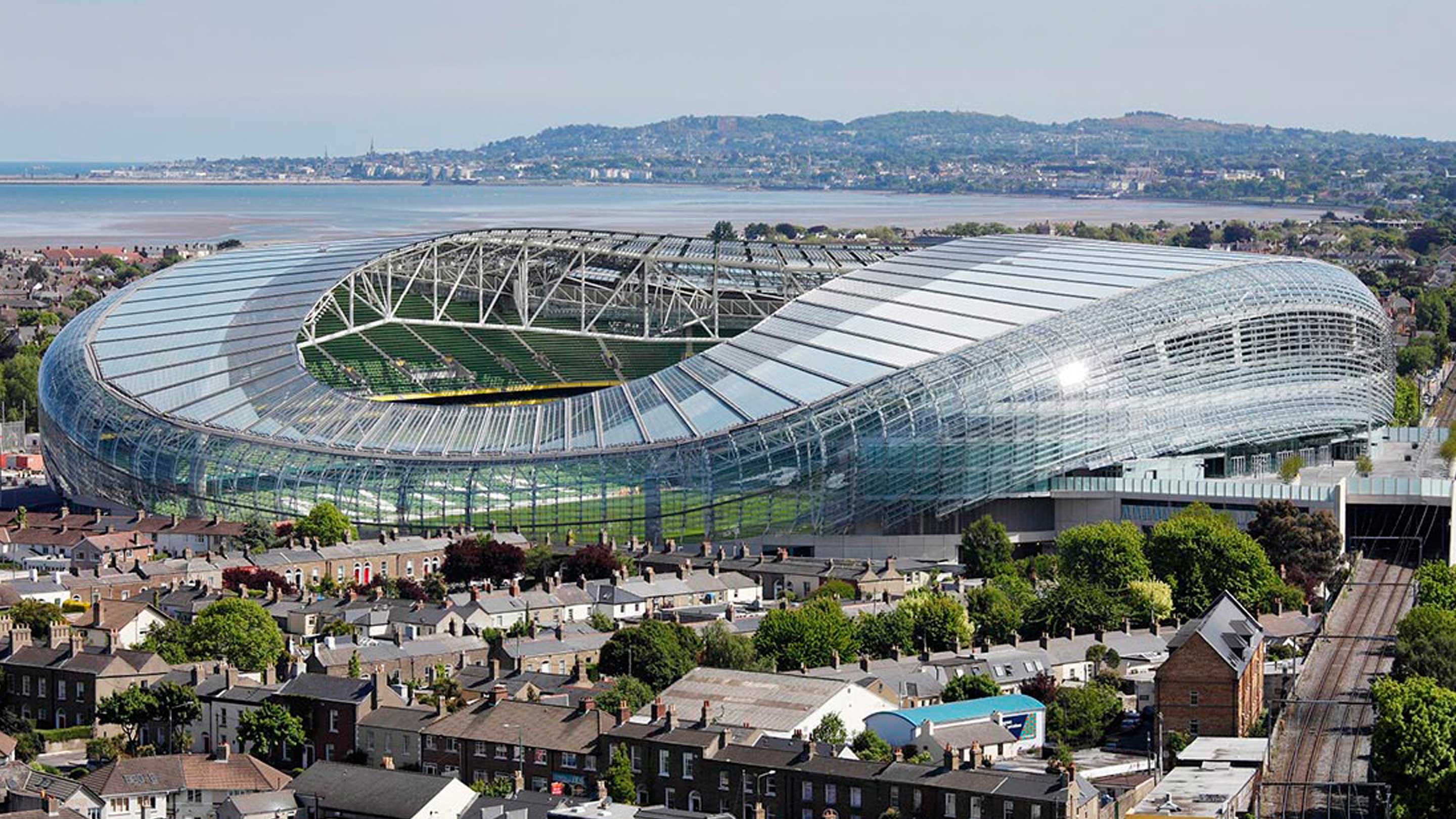 Both Aviva and Aviva Stadium share the same ambition; to be Net Zero by 2040. As part of this shared journey there are a number of biodiversity initiatives in place to help support our local environment.
Otter Holts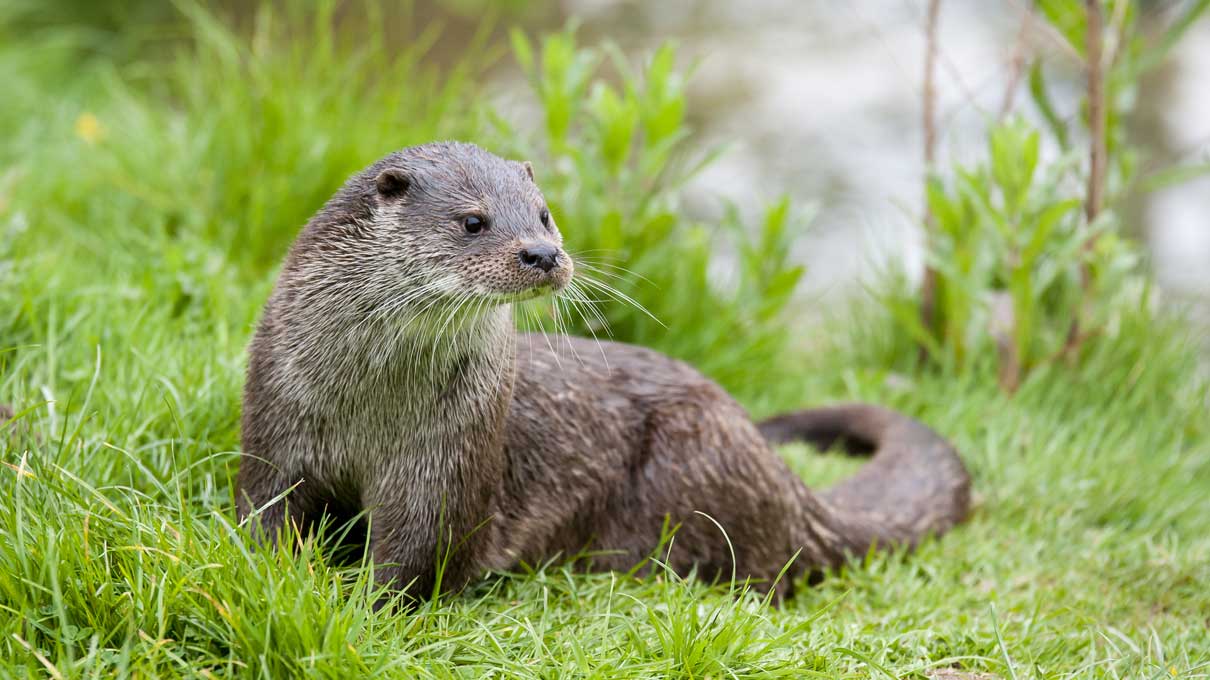 Aviva Stadium is not just home to Irish Rugby & Football, it's home to otters who live in the Dodder River along the Stadium perimeter! To help the otters live in harmony, otter holts have been constructed along the river to house our neighbours.
So, what is an otter holt?
Otters live and raise their young in a den, otherwise known as a holt, which can be within rock cavities, under exposed tree roots or even unused fox dens and badger sets. In the Dodder, an artificial holt has been constructed from recycled plastic units, and locally sourced logs to provide a safe home for our local otters.  The holt spans 10m underground and consists of unseen underwater entrances, which are covered in moss.
Bat-friendly lighting
Bats are another friendly neighbour of Aviva Stadium.
They are nocturnal animals, and lights can affect their living spaces, foraging behaviour and even cause them to abandon their roosts. As we know, stadia can be big and bright places in terms of lighting, so special lighting has been installed along the Dodder Walk to ensure bats are not disturbed on big match nights. Low level pavement lighting has been used to minimise impact.
In addition to this, suitable trees were identified and provided with bat boxes and bird boxes to attract both species to this habitat.
Rainwater harvesting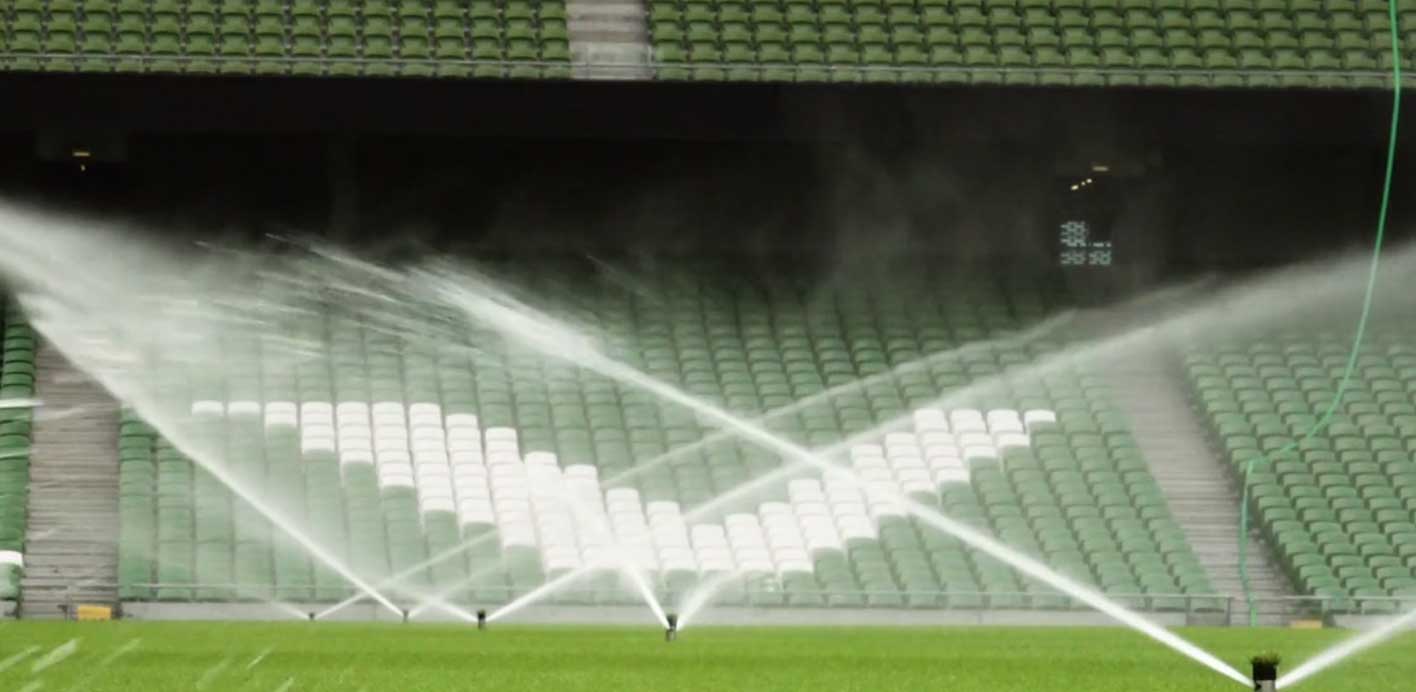 The pitch in Aviva Stadium is 348 ft × 223 ft – which is a lot of grass! The primary water supply for the pitch irrigation tank is achieved by harvesting rainwater from the stadium's roof top drainage system.