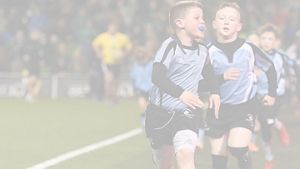 Proud sponsors of the IRFU since 2010
We partner with the Men's National Team and Aviva Minis rugby festivals grassroots initiative.
Men's senior team
The Irish rugby team have enjoyed significant success on the pitch, including the 2014 Six Nations title, 2015 Six Nations title, reaching the Quarter Finals in the 2015 Rugby World Cup, 2018 Six Nations Grand Slam and momentous wins against South Africa, New Zealand All Blacks, and England.
---
Mini rugby festival grassroots
The ethos of mini rugby is to foster and develop young players (boys & girls) of all abilities to play rugby in a safe, non competitive, and fun environment through activities which encourage skill development for children in line with the IRFU Long Term Player Development (LTPD) pathway, Safeguarding and the Spirit of Rugby.
Provincial festivals are held in September and October each year, where all participating teams are in with a chance to play at the National Festival in Aviva Stadium each May.
We are delighted to make the dreams of young children come true each year by playing on the same pitch as their Irish Rugby heroes.
Media gallery
Find the most recent images of our IRFU sponsorship event below
Half-time heroes
Blackrock Minis score a try to a rapturous applause at halftime during Ireland's clash against USA in the 2018 Guinness Series.
Mini Take Over
20 teams took over Aviva Stadium on May 19 for our Aviva Mini Rugby National Festival.
Five more years
We renewed our sponsorship of Aviva Stadium for a further five years, meaning we are partners until 2025.
The heart of the action
Teams in action during the Aviva Mini Rugby National Festival on May 19 in Aviva Stadium.
A walk to remember
Ireland captain Rory Best with his children on the pitch in Aviva Stadium after his last home game.
Minis Draw
Ireland stars John Cooney and Katie Fitzhenry selected 20 teams to play in our Aviva Mini Rugby National Festival.
---
Social Media
Visit our social media platforms