We Irish love our cars, with a whopping 40% of adults saying that they couldn't do without them! (Source: Family Finance Report, 26th June 2017). Your car takes you everywhere, bringing you to your favourite places to while away the time, and carries you away to the comfort of your home after a long day in work. And not much can top the feeling of purchasing a new car. As of September 2017, there have been a whopping 128, 560 new car registrations this year in Ireland.1
Does your car model make it into the top 5 most popular cars of 2017?  Wondering what make of car reigns over others in Ireland? Are you curious if your car colour ranks with the nation's favourites? If not, don't worry, we know you still want to give your car the best love and care you can.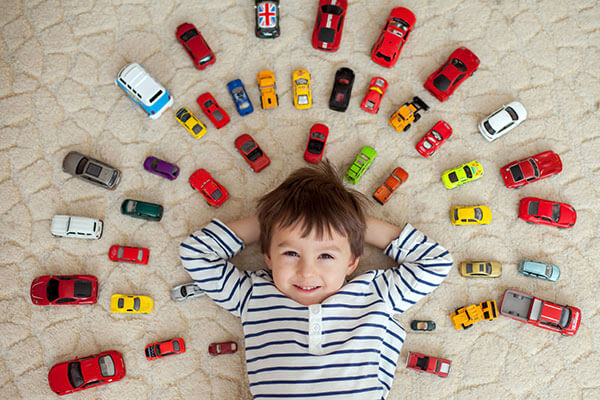 Drumroll please…
The most popular car models in Ireland this year as of September are as follows2:
Fifth place: Ford Focus - 3,826 sold.
Fourth place: Skoda Octavia - 3,884 sold.
Third place: Nissan Qashqai - 4,124 sold.
Second place: Volkswagen Golf - 4,191 sold.
First place: The top spot goes to the Hyundai Tucson, for the second consecutive year, with 4,870 selling in 2017 alone.
In 2016 the biggest selling car brand was Hyundai. Volkswagen and Toyota finished out the top 3. As of September 2017, things have changed slightly. Volkswagen now top the list with 13,390 sales. Toyota follows with 12,530, and Ford comes in third with 12,085.3 Hyundai has dropped to fourth place this year. The only brand to make an increase in sales this year from last year is KIA, which has shifted 5% more units than in 2016.
Maybe your car model or brand didn't rank in the top 5, but all hope isn't lost yet. Perhaps your car colour makes the top 5 most popular in Ireland: 
Fifth place: Red
Fourth place: Blue
Third: White
Second: Black
First: Grey
It seems grey can't be knocked off the top position, as it placed number one in 2016 too. It has made a giant leap in popularity this year though, up to 48,311 from 29,429.
So, does your car rank in the top 5 car models of 2017? Are you driving around in one of Ireland's favourite car colours?
Planning on buying a new car in 2018? With MyAviva Car, you can manage your car policy online. You can switch your policy to your new car, temporarily transfer your policy to another car, renew your policy, view your insurance details, add a driver and more. If you're not yet registered, activate MyAviva now or learn more about Aviva car insurance and its benefits.