Spooky season is almost upon us, and if you're a Halloween fanatic you're likely counting down the days to October 31st. Of course, the thrills and spills begin well in advance – and there's a whole lot of fun Halloween experiences dotted around Ireland which are perfect for adults and children alike.
Whether you're looking for a farmyard scare in darkness or fancy a family-friendly jam-packed day out, we've got you covered with our shortlist of the best experiences to immerse yourself in this October.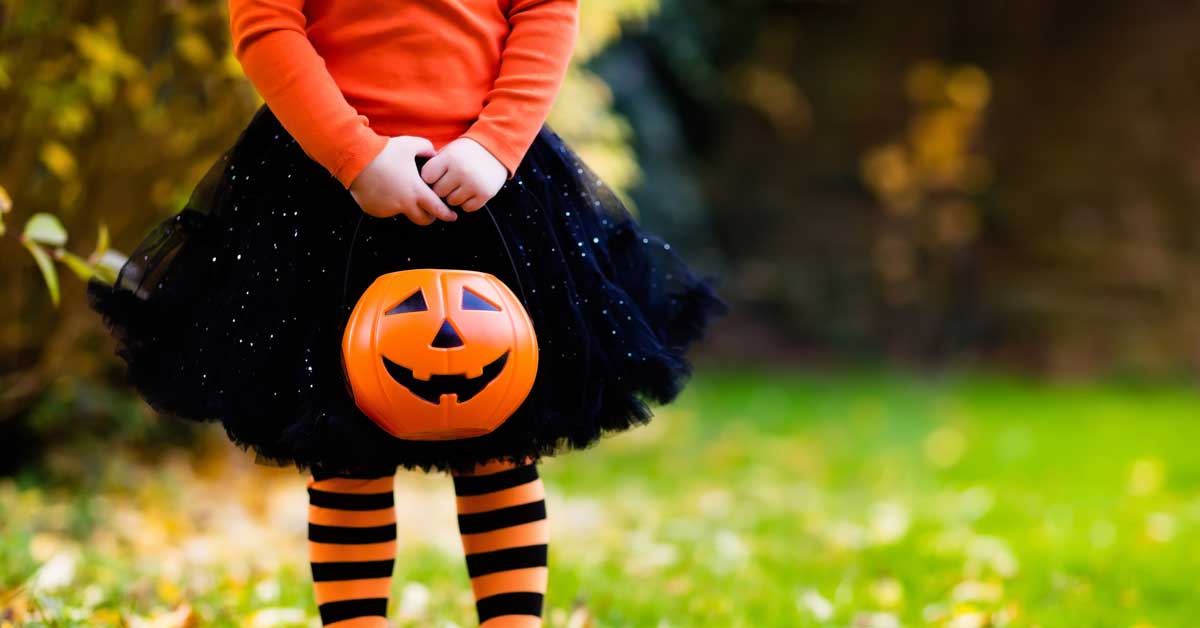 1. Hooky Spooky Halloween at Luggwoods, Co. Dublin
Situated at the foot of the Dublin Mountains, Luggwoods is a family-friendly forest trail which promises the ideal children's Halloween experience. Join their Hooky Spooky characters for a jaunt through the magical forest, where the little ones will be tasked with finding all of the ingredients for the witch's special Halloween brew!
Suitable for children up to the age of 12 years, the mini pumpkin patch gives little ones the chance to pick up their favourite pumpkin to take home with them; it also makes for a pretty awesome backdrop for a family photo! Tickets are priced at €16 for adults, €19 for children and babies under one go free. The experience runs from 21st October - 5th November and you can book online now.
2. Farmaphobia at Causey Farm, Co. Meath
Not for the faint hearted, Farmaphobia is an adult Halloween experience spread over 100 acres at Causey Farm, with a number of different attractions which are sure to make you squeal in horror. From a clown town to a zombie morgue and entertainment in the form of DJ Spooks, this popular event is a sell-out each year.
Strictly over 13s only, the event runs from 6th October - 1st November. Tickets and bookings on sale now. Visitors are encouraged to dress up and get into the spooky spirit – so costumes at the ready!
3. Halloween Festival at Clonfert Pet Farm, Co. Kildare
The Halloween Festival at Clonfert Pet Farm is ideal fun for all ages – and a great chance to create some special memories in the process. Outside, you can visit the petting farm which plays home to a number of furry friends, and spot the scarecrows keeping an eye on things; inside, there's a fantastic 600 sq ft play centre for the young ones to work up a sweat. Seasonal additions include a pumpkin patch, haunted house, fancy dress competition and arts and crafts.
Located near Maynooth, the festival runs from 21st - 31st October. Tickets start from €9 for general admission and €19.50 for an all-inclusive activity child pass, and are available to purchase online now.
4. The Nightmare Realm, Co. Dublin
Dublin's premier scare fest, The Nightmare Realm is back in a brand-new location for 2022 at City Market on Mary's Lane. Featuring five haunted mazes, a Banshee experience, and three entertainment zones, it's a sprawling spooky set-up; a not-so-little shop of horrors in the heart of Dublin city!
Suitable for over 13s, the event runs from 6th October - 3rd November. Tickets start from €22 and booking is advised via the website.
5. Boo! at Leahy's Open Farm, Co. Cork
Boo! is a seasonal family outdoor event where you can take a trip on a haunted hay ride through the woods and towards the wicked witch's lair in the heart of Midleton, Co. Cork! The farm also hosts a number of other great attractions including petting time with the animals, go karts and crazy golf, so there's sure to be something for all of the family.
Running from 21st October - 31st October, tickets start from €22.50 each and booking is required via the website.
Before heading off on your spooky adventure, make sure you've packed everything you'll need to keep your passengers happy with our guide on the must-have road trip essentials.
Be prepared for anything with Aviva car insurance. Did you know that with Aviva car insurance, breakdown rescue comes as standard? And that 91% of breakdowns are fixed at the roadside. It takes Aviva to have you covered 24/7.1
You can get 15% off when you buy online. Get your quote today.2