Car insurance is a legal requirement in Ireland; it's against the law to drive a car without it. 
Insurance is needed for absolutely any car that you drive or own – yet the Motor Insurance Bureau of Ireland has estimated that one in every 13 private vehicles in the country is uninsured.1
If you're wondering what the consequences are for driving uninsured, or how to be certain that you're covered, then read on; we've answered some of the most common questions when it comes to driving without insurance in Ireland.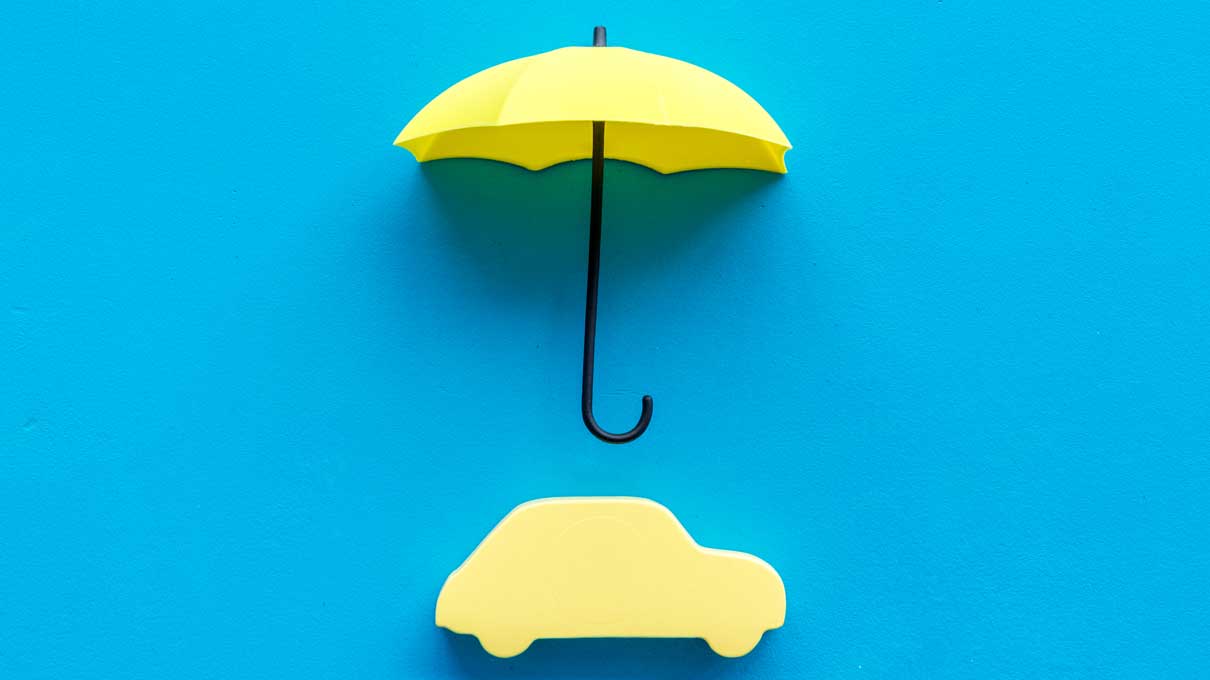 Can you drive without insurance in Ireland?
It's an absolute legal requirement to have insurance for any car you drive or own. That includes any car you might rent or borrow. Comprehensive coverage isn't necessary, but third-party insurance is the minimum required under law. 
Did you know? 
The requirement to insure your car goes all the way back to 1933, when the first Road Traffic Act in Ireland imposed a legal obligation on motor vehicle users to insure against their legal liability for death or bodily injury caused to third parties, arising out of the use of a mechanically propelled vehicle in a public place. And ever since, it has been a legal requirement to have insurance on any car your use or own.
What is the penalty for driving without insurance?
Penalties for driving without insurance in Ireland can be very serious – they include fines, penalty points, license disqualification, and even the possibility of a jail term.
Driving without insurance results in a mandatory Court appearance that will see you receive up to five penalty points on your license and a fine of up to €5,000. In addition, you could receive a driving ban for four or more years. And in some cases, drivers have faced a six-month jail term.
What are the other consequences of driving without insurance?
Aside from the immediate penalties, driving without insurance can cause significant problems down the line. Most obvious is the issue of penalty points; they'll stay on your license for a three-year period and accumulating 12 points in a given three-year period brings an automatic six-month ban from driving. And of course, being caught driving without insurance and the penalties listed above can impact the premium and insurance offered in the future.  
Do I need insurance if my car is off the road?
At Aviva we know things can go wrong, so we strongly recommend that even if you are not using your car that you maintain your insurance cover on the car.
How do I make sure to avoid driving without insurance?
While there are certainly some people knowingly driving without insurance, a surprising number of drivers might be unwittingly on the road without the coverage they need under law. 
The most common mistake made is not renewing policies in a timely fashion. Remember it's your obligation to make sure you have insurance, so we suggest setting a reminder in your phone or calendar so you're never left unaware.
There's no excuse for driving without insurance – so make sure you're covered before you get behind the wheel. Save more on your car insurance with 15% off when you buy online.2 Get your quote today.
If you were an Aviva customer, it's really easy to check your policy documentation and cover level, as well as when your renewal is due, by simply logging into MyAviva anytime, anywhere. MyAviva is an online self-service portal available to all our home and car insurance customers.