The festive season is right around the corner and that means lots of Home Alone and Elf movie nights with the kids and we wouldn't have it any other way. While we can all agree Christmas is the most wonderful time of the year, we're probably also on the same wavelength that it's the most expensive time of the year as well!
We've compiled some tips to help you cut the costs of creating the perfect Christmas Day - from buying presents, to making dinner, to saving on electricity.
Set yourself a Christmas budget
Try to anticipate any spending for Christmas as far in advance as possible. For some, every Christmas present will already be bought and wrapped. For others (ourselves included!) and with restrictions in place, Christmas shopping has certainly been a bit different this year. If you're still in the midst of buying gifts, don't panic and give in to impulse buying.
Give yourself an hour to sit down and plan exactly what gifts you hope to buy and set a limit on the total cost. A budget will keep you on track so that you don't end up spending a bit extra here or there for each person.
If you're unsure how to go about creating a budget, check out our article on how to budget and save money.
All for one and one for all
We're all in the same boat of trying to be smart with our finances during the Christmas season, so why not ask your friends or family to set a limit on what you spend on one another - €20-€30 can get you some very creative gifts after all!
Secret Santa saves the day
Another option is setting up a Secret Santa exchange with your family or friends. This way you'll only need to purchase one gift instead of five, six, or seven!
Get a little artsy
Surprise the grandparents, aunts, uncles and cousins with DIY Christmas cards made by your children. It's a great family activity and is far more special than a generic shop bought card.
The art and crafts don't have to stop at Christmas cards – you can make some of your Christmas presents to save money. We've got two simple ideas using inexpensive ingredients you'll probably already have at home. All you may need to purchase is some little glass jars or pots from the bargain store. The best part? You'll easily be able to make presents for a few people in one go!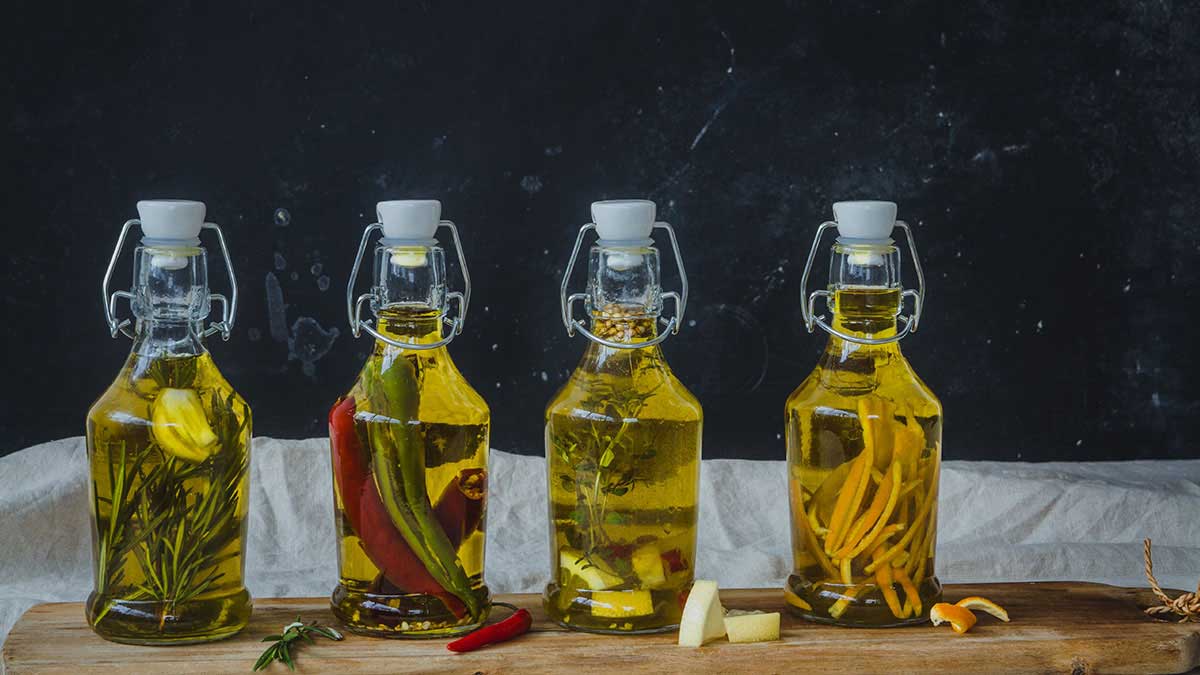 For someone who enjoys cooking, try some homemade infused olive oils. You simply heat (but don't boil) some olive oil and dried fresh herbs like rosemary, sage and thyme on the hob for 20 minutes. Strain out the herbs and pour the oil into a dry jar or glass container. Add in one sprig of herbs to the jar and voila! You can do the same with dried chillies, another with garlic cloves and black peppercorns and another with lemon peel.
For those who like to be pampered try homemade body scrubs. For a body scrub all you'll need is 100g porridge oats, two tablespoons of honey and two tablespoons of coconut oil. Blitz the oats in a food processor or blender, then mix in the honey and coconut oil and leave to sit and soak up the oil. Not only is this cheaper for you, it's better for the environment and the receiver's skin!
That's a wrap
This year, why not go old school for your wrapping paper – buy a couple of rolls of recycled brown paper and a brightly coloured ribbon for a beautiful, traditional look. You can also kill two birds with one stone if you're picking up last minute bit's in Penney's as they've made their shopping bags into reusable wrapping paper!
Reuse old Christmas decorations
Find new imaginative ways to spruce up your old Christmas decorations instead of buying brand new ones every year.
Rather than dump old baubles or buy new ornaments for your mantelpiece and tables, use any glass vases or bowls you have and place the old baubles inside.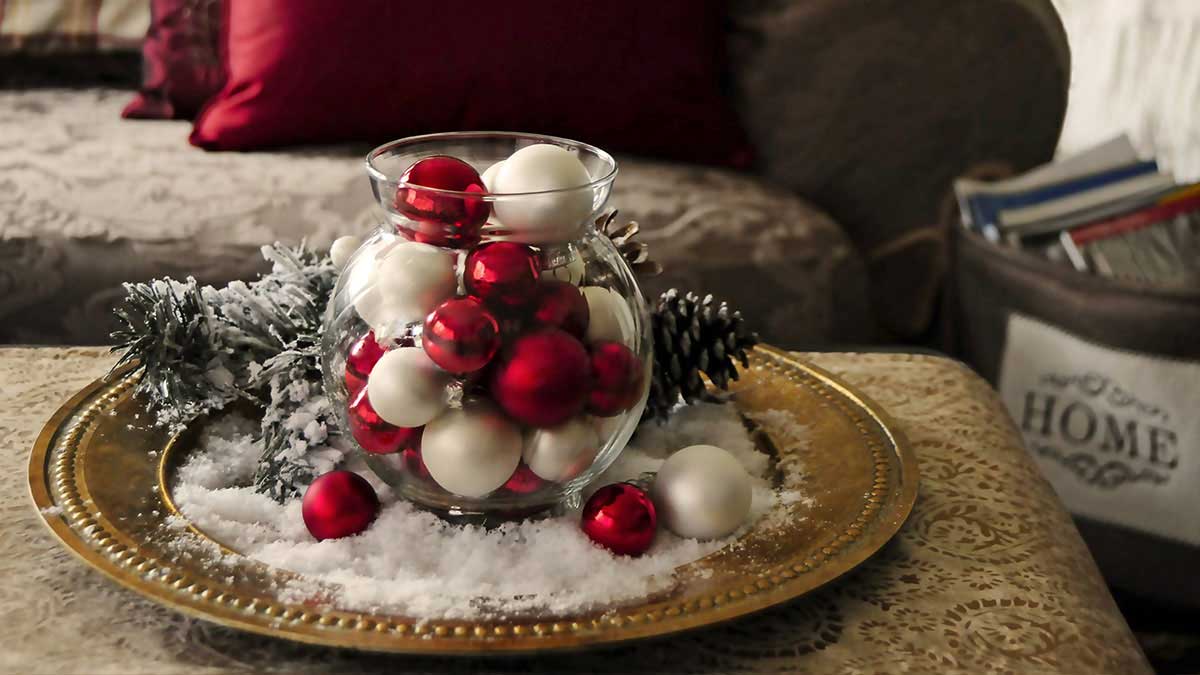 Ask for discount codes
Many online stores offer discounted prices over the Christmas season - check for any discount codes or vouchers while browsing on their website or by asking the online sales assistant in their live chat. Also, don't forget to check your purse – you might have an unused gift card from last Christmas!
Planning ahead for the main event
Pay attention to all the supermarkets and the inevitable Christmas food offers they'll be advertising online, on TV adverts, in brochures and in-store in the weeks leading up to Christmas. When you see a great bargain on biscuits, sweets and other treats, wines, frozen foods and other non-perishables, pick them up so you can get the best offers and split the costs over the month instead of one big bill just before Christmas Day.
Sign up to your supermarket e-newsletters or loyalty programme and follow them on social media and you might get your hands on some special offers and coupons.
Save on electricity costs on the big day
This Christmas day, keep the kitchen, dining room and living room as the hubs of activity. Keep the lights off in unused rooms to save on electricity costs over the course of the day. In the evening, see if you can get the TV off for a few hours and get the family involved in a games night with cards, charades and board games to save energy.
If you're able to save this Christmas thanks to these tips and are looking for more guidance on saving for and investing in your future, have a look at our savings and investments homepage to see how you can make your money work harder for you.