Stepping onto the property ladder and buying your first home is a major event – and is an expensive one too. We understand that getting a deposit together might seem like an intimidating prospect, and for many, it's difficult to even know where to begin.
With that in mind, it helps to look at some of the smaller steps you can take that'll help get you on track when saving for a house; a little can go a long way after all. From changes in your lifestyle to bringing your monthly bills down, you'll be surprised at the impact some minor adjustments can have on your finances – moving you one step closer to owning the home of your dreams.
Take a look at our tips that might just make a big difference to your savings.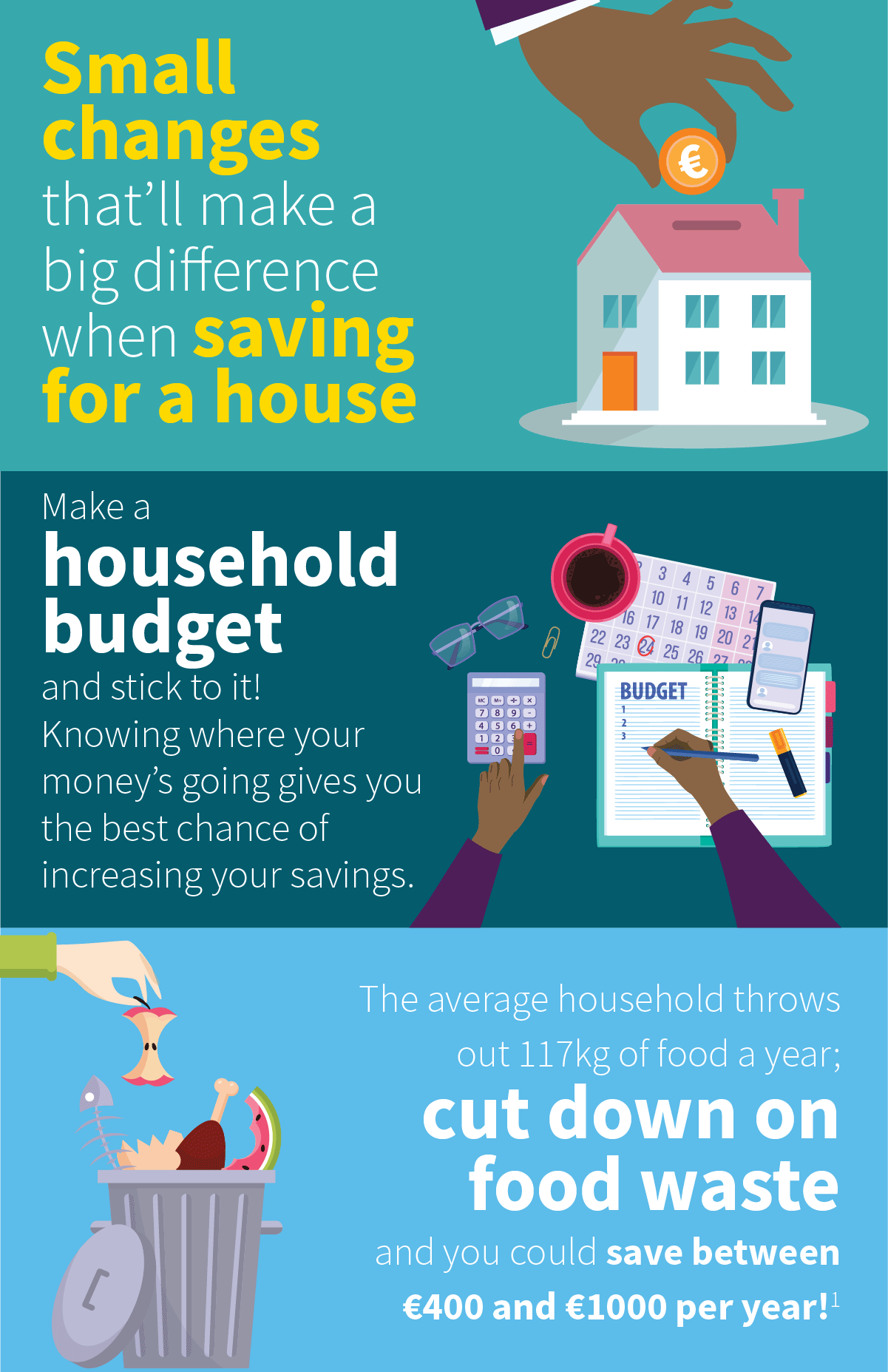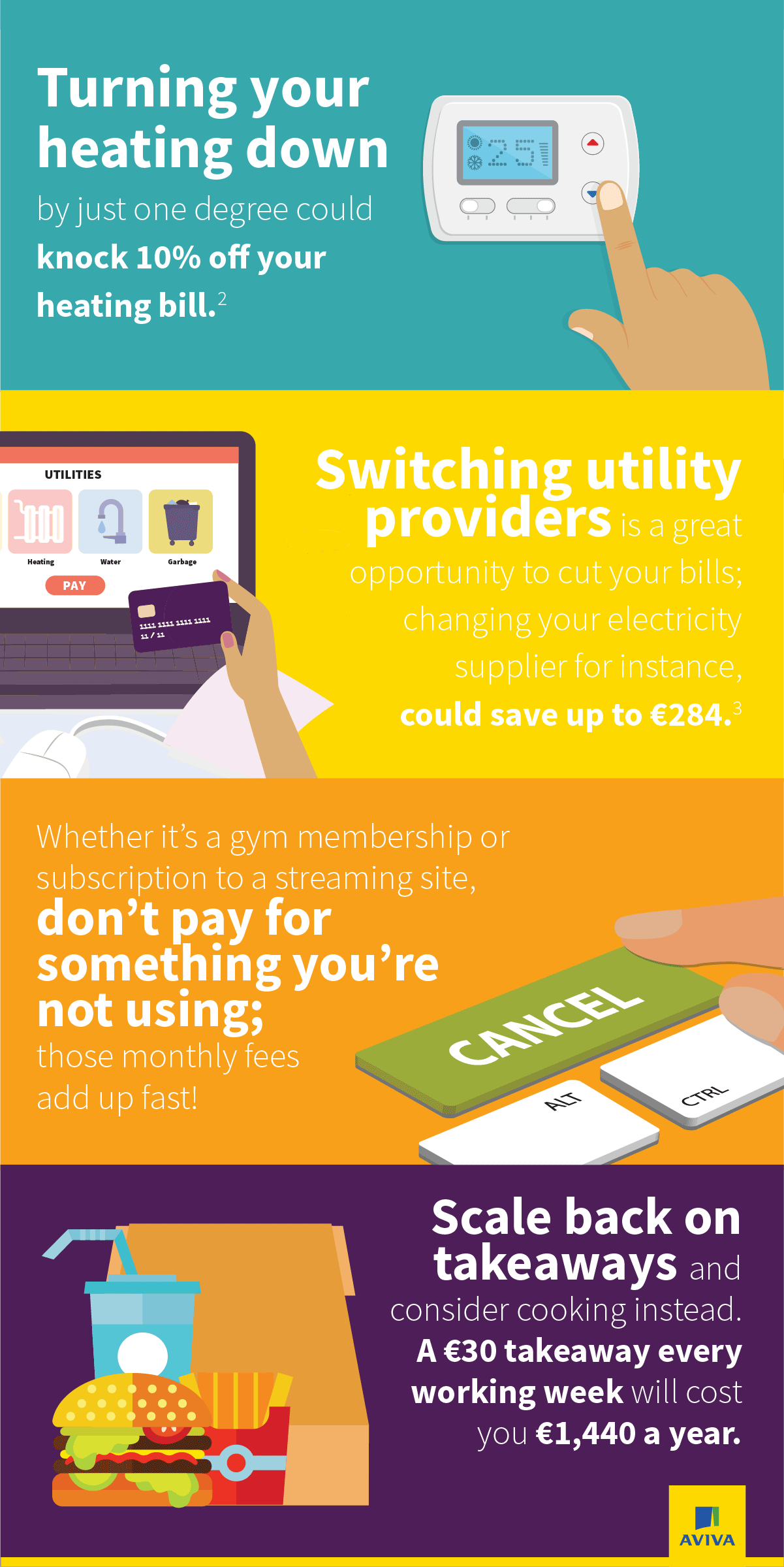 Have a look at some more of our tips where you can get your weekly shop for under €100 as well as our steps to budget and save money.
If you're a first-time buyer considering a fixer-upper, get tips from someone who's been there in our video series.
At Aviva, we understand just how much work goes into making a house a home. That's why we're committed to protecting yours. Buy Aviva home insurance online and get 15% off. Get your quote today.4
We encourage our customers, where possible, to make use of our online options to access any help you need. If you have a query you can reach us via our contact forms. MyAviva is an online self-service portal available to all our home and car insurance customers.