There's nothing more gratifying than building or fixing something with your own hands. Finding inspiration for home improvement, interior design, kitchen ideas and major DIY projects is the easy part. Enthusiasm can often get in the way of practicality and safety. Here are some common home DIY mistakes and how to avoid them…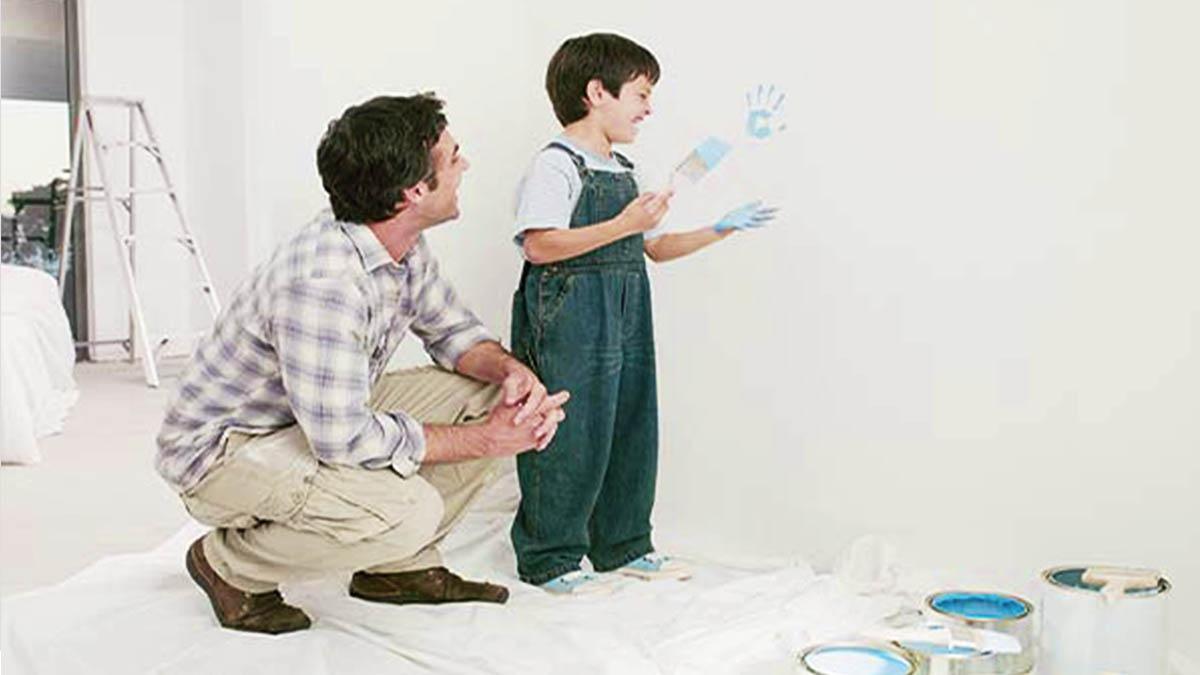 1. Under-preparing
It can be exciting to get stuck into home renovation and imagining how much it'll improve your home and everyday life, but rushing in without careful planning can lead to problems in the long and short term. Using a spirit level before putting up a shelf is a perfect example. Skipping the spirit level might save a few minutes prep, but you may regret it when things start sliding to the floor!
2. Underestimating costs
From living room updates to roof repairs, getting the costs wrong is a common DIY and interior design blunder, caused by inexperience, lack of attention to detail and blind optimism mixed with denial - "We can absolutely afford a new kitchen!"
You can never tell what flaws or surprises lay beneath the surface. Plan meticulously and allow a little extra in the budget for overspend.
3. Overestimating the speed of the job
As well as the surprises mentioned above, DIY projects often have unforeseen delays; from waiting on paints and cements to dry, to waiting on delivery of equipment or miscalculating how long it takes to do something for the first time. Similar to budgeting, add about 30% to the estimated project time.
4. Starting without all the equipment
Many DIY amateurs tend to overlook the tools needed in later steps of the job: a tiny screwdriver here, a measuring tape there, or something small that you haven't even thought of yet. Think of every step before picking up tools.
5. Not thinking of long-term use
It can be frustrating to make changes or improvements that are perfect for the short term, only for long-term problems to emerge. Here's an example: a bath or sink will need easy access to their pipes sometime in their lifetime, so make their boarding easily removable.
6. Not working to your skill level
You might have done a beautiful job laying a new floor, but that doesn't necessarily mean that you'll find it as easy to install new windows. Small problems can mushroom into larger ones if you don't know exactly what you're doing. Take the time to study up on new or ambitious tasks, or hire someone who's already an expert!
7. Using the wrong paint
Such an easy mistake to make – but so disastrous when it happens! The wrong paint might be incompatible with the surface, which means it might not take properly. It might damage the surface or it could be difficult to remove or paint over. Choose wisely!
8. Not measuring enough
There's an old expression when it comes to DIY: "Measure twice, cut once." It's much easier to correct mistakes in the measuring and planning stage than after you've cut materials, used superglue or hammered frames together! Take out the pencil and tape and take your time.
Another foundation for a safe and happy home is peace of mind: And if there's anything you'd like to know about home insurance, from minor issues to major concerns, please feel free to visit here or call us on 1800 332 211.
De-cluttering checklist
While you're in a home-improving mood, this is a good time to get rid of clutter. Clearing space helps to clear the mind as well as the home! Here's a quick list of what you should keep and ditch when the de-cluttering begins …
Keep
Tax and financial details: you never know when you'll need them
Some old photographs: store them digitally if you want to save physical space
Timeless, important clothes: formal shoes, belts, and other neutral, small items you might need in the future (a black tie for instance, or a plain clutch bag)
Ditch or donate
Small appliances you never use any more. Such items can be recycled for free via WEEE Ireland.
Old electronics – but make sure they don't have passwords, financial or personal information (on the hard-drive or in internet history). WEEE also recycles electronic equipment
Exercise equipment you don't use
Old clothes, especially items that were part of a fashion fad
Books, magazines and newspapers
Remember when undertaking any DIY projects you should exercise caution especially when dealing with electricity and plumbing. When in doubt, speak to a professional and don't take any risks.
Learn more about Aviva home insurance.