Everyone knows the importance of being environmentally friendly, and the push for greener living has never been as strong as it is today. Why not set yourself some goals to improve your eco credentials this year.
We've put together some top tips on how you can reduce, reuse and recycle your way to sustainable living.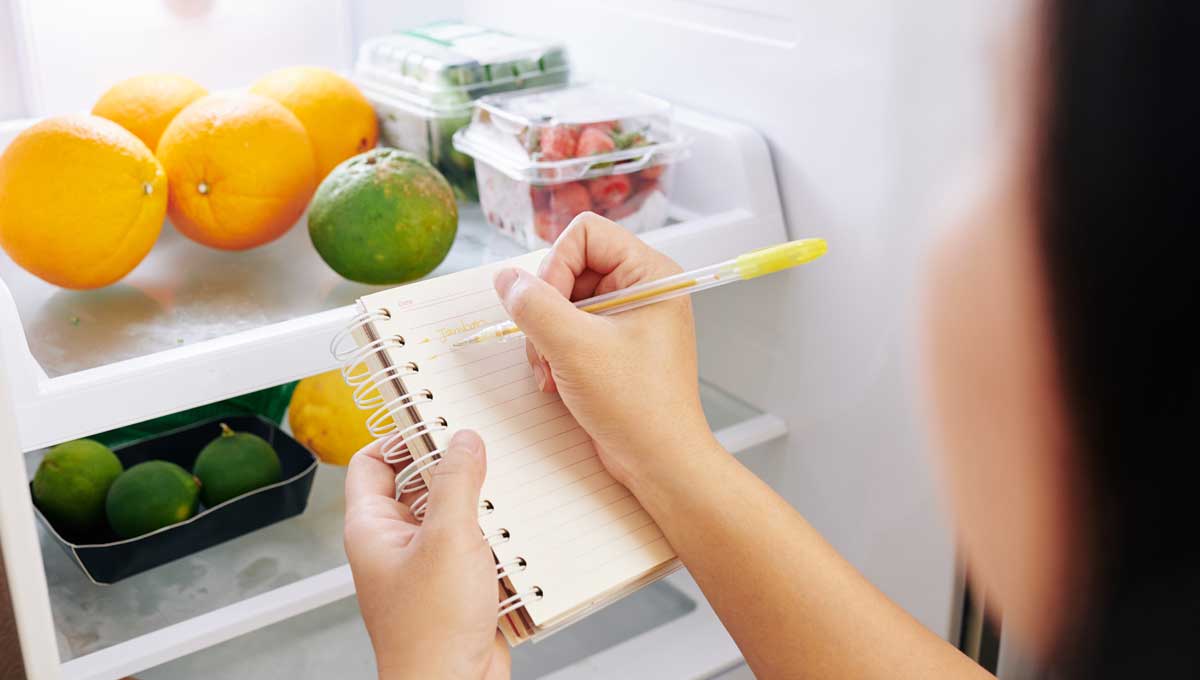 Food
Did you know that the average Irish household throws out approximately 150kg of food every year?1 Rotting food emits methane, a greenhouse gas, and the impact of this is severe – with food waste being regarded as "the next plastic". 2 There are lots of simple actions we can all commit to in order to reduce our food waste:
Make plans
The easiest way of reducing your food waste is to plan ahead. Take a list when you go shopping and stick to it, so you can be sure you're getting what you really need while avoiding impulse buys. It's good to get into the habit of checking what you already have in your fridge, freezer and cupboards, and reviewing use-by dates to ensure you don't end up letting food spoil.
Love your leftovers
Incorporating leftovers into your breakfasts, lunches and dinners is also a great way to make your food go further and reduce how much you end up wasting. You can find a whole host of easy recipes online with leftovers as the centerpiece, so there's no need to throw away perfectly good produce!
Start composting
Unavoidable food waste such as banana skins and apple cores should be composted. Compost is rich in nutrients meaning it's great for your garden and indoor potted plants. If you're looking to get started, check out Stop Food Waste and their guide on composting essentials.
Reusables
Single-use products often end up in landfill or the sea, taking several years to decompose and contaminating seafood and soil in the process. We in Ireland alone dispose of around 22,000 coffee cups every single hour, equating to 200 million a year! 3
It's really easy to swap to affordable eco-friendly alternatives such as reusable coffee cups and water bottles as they're so readily available. Switching to a reusable cup might even prove a money-saver too, as lots of coffee shops will offer you a discount for thinking of the planet and bringing along your reusable.
Since 2021, single-use plastic products such as cutlery and straws have been banned from the Irish market, thanks to the EU Directive. You can go one step further by investing in reusable products for your on-the-go lunches, such as portable stainless steel cutlery sets, paper sandwich bags and metal straws. These items aren't just better for the environment, they're also on trend too!
Recycle right
It's important to be aware of recycling regulations for your local council. MyWaste is Ireland's official guide on managing your waste in a responsible and efficient manner, and they provide an easy tool to check if something can be recycled.
All types of clean, loose and dry plastic, including soft plastic can now be placed in Irish recycling bins. The Irish Government has committed to increasing our plastic packaging recycling figure to 50% by 2025 and 55% by 2030, so we all need to do our bit in order to reach these targets.4
If something can't be recycled, consider whether you can breathe a new life into a product rather than simply throwing it into your general waste bin. Donate good quality items to your local charity shop, pass them onto a friend, or get creative and upcycle!
Learn more about the sustainability initiatives at the home of Irish Rugby and Soccer, Aviva Stadium here.
At Aviva, we understand that a sustainable lifestyle is not only better for our environment, it is better for our homes - and looking after Irish homes is what we're all about. That's why we offer 15% off when you buy home insurance online. Get your quote today.5