Over the coming months, as we all settle into new routines it's important to remember to take some time and focus on our mental as well as physical health.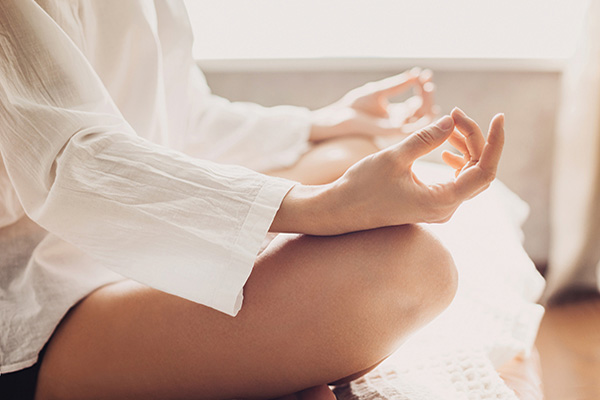 According to wellness expert Prishela Row, stress is a contributing factor in up to 75% of illnesses. Being mindful helps us to change the way we relate to both ourselves and the world around us. Prishela adds that it also encourages us to think more positively and allows us to develop a state of calmness and combat stress more easily.
Why not try to incorporate these simple, five-minute mindfulness exercises, in the comfort of your own home. It's a great thing to get into the habit of, and why not get the kids involved too?
Exercise One: Bring presence to your morning activities
It's important to focus only on the thing you are doing while you are doing it. Like when you're in the shower, be in the shower rather than solving problems at work already. When you're making your breakfast, consider why you're making it. Remember that you're nourishing your body and setting yourself up for a good day. Put some love into your food.
Exercise Two: Embody how you want to feel today
This meditation exercise is about picking the way that you want to feel and then embodying that quality. You can think back to this exercise throughout your day to remember your chosen quality.
Sit comfortably, either on a chair or on the floor.
Close your eyes and allow your spine to grow nice and tall.

Rest your hands on your knees, how ever they feel comfortable.
Begin with four deep breaths, in through your nose and out through your mouth.

Start to then breathe in and out through your nose.

Envision your day, not your to-do list but the way you want to feel. This could be confidence, boldness, grounding, calmness or even happiness.

Breathe that quality in. As you inhale, say that today you will be bold/confident/calm etc.

Repeat this five times.

Begin to envision yourself with this quality and see yourself embodying this quality.

Allow yourself to embody this feeling today.

Exhale one final time say that today you will be bold/confident/calm etc. before you open your eyes.

Exercise Three: Remember what you're grateful for
Another mindful way to start your day is by reminding yourself of what it is you are grateful for. Try to think of five things that you are grateful for today. These can be simple. You might be grateful for your family, having a home to live in or simply for having had the time to sit with a nice cup of coffee before you had to leave the house. This exercise can be practiced at any stage of the day. It could be nice to think of these things at night, before you head off to sleep.
Now that you're protecting your wellbeing, let us look after your home. Did you know, with Aviva home insurance you get 15% off, for simply buying online?1