We all have our part to play in helping our country overcome Covid-19. The most important step of 'flattening the curve' is staying at home. Now don't get us wrong, we love having the extra time with our  kids at home however, we'll be honest – it can be really exhausting trying to keep a sense of normality and routine, completing  school work, and keeping them entertained each and every day.
We've put together a list of five boredom busters that are sure to keep the kids busy and entertained at home. Best of all? They'll give you some well-deserved down time!
Build a fort
Sometimes old school is best! Gather some blankets or sheets and drape them over a couple of chairs, clotheshorses or anything else you can use as supports. Once the outside structure is complete it's time to focus on the interior; spread a soft blanket on the ground and scatter some pillows and cushions inside too. For added ambience, string some fairy lights inside your fort to create the ultimate cosy cave. You can draw inspiration from our tips to keep your home cosy for less.
To make an evening out of it, build your fort in the living room and leave open the side facing the TV, put on your favourite family film and snuggle up together with a bowl of popcorn. If you're anything like us and feeling a bit on edge with all the extra wear and tear the living room is experiencing as of late, take a look at our living room cleaning hacks to help you stay on top of things.
Get baking
Baking is a great way to keep the kids busy and focused for at least an hour, plus the munching time afterward keeps them in good spirits! We spoke to the team over at Easy Food magazine, who recommended their super-easy peanut butter cookie recipe, which is full of staple ingredients.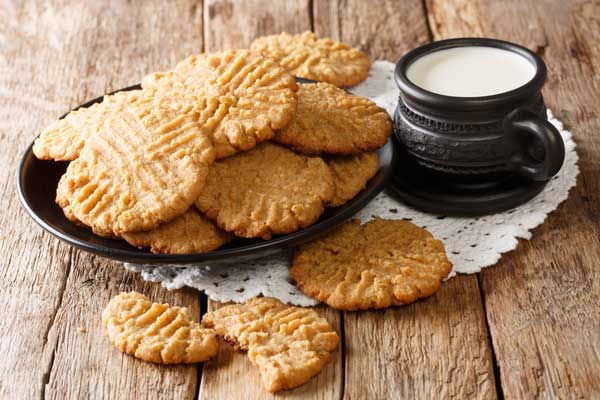 Makes about 16
250g smooth peanut butter
80g ground almonds
½ tsp bicarbonate of soda
2 tbsp honey
1 tsp vanilla extract
2 egg whites
Preheat the oven to 180˚C/160˚C fan/gas mark 4 and line a large baking tray with parchment paper.
Combine all of the ingredients together in a mixing bowl.
Form into balls about 2cm in diameter and place on the prepared baking tray.
Flatten each ball so it's about ½cm thick.
Bake for 8-9 minutes, and then remove from the oven. Allow the cookies to cool fully on the tray.
It's nice and easy to get the kids to eat some cookies, but if you're struggling to convince them to eat their veggies, check out these seven ways to get veg into their diet.
Games night
Now's the time to dust off your collection of board games and host a household weekly or bi-weekly games night. Have snacks on hand and let everyone take turns choosing which game to play. Try to have games that the whole family can play together. This might be tricky if your kids are in different age groups, but games like Jenga, Snakes and Ladders and Guess Who are great options that everyone can enjoy.
Try a science experiment
This is a great way of teaching younger kids something new, while focusing their brains and keeping them busy. Plus, it won't turn your kitchen upside down! It's called 'Build A Soap-Powered Boat' experiment.
You will need:
A foam tray (like the kind meat comes in), a foam party plate, or a plastic milk carton
A baking tray filled with water
Washing up liquid
A toothpick
Cut the foam tray or carton into a boat shape, like below: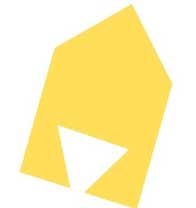 Keep it quite small, around 2 inches long is enough. Gently place the boat on top of the water in the tray. Dip the toothpick into the washing up liquid, then hold it behind the cut out of the boat and watch as it zooms across the water.
If you want to try the experiment again and again, then you'll need to change out the water in the tray each time, and make sure that there is no washing up liquid residue left behind. To make the most out of the experiment, make multiple boats and have your kids race each other to see whose boat can reach the other side of the tray first.
Get moving and grooving
Nothing beats a really good dance. Dance parties are such a handy way of cheering up your house-bound family and getting everyone moving. It can be quite hard on your kids being cooped up for most of the day, when all they want to do is meet their friends and expel some of their endless energy. An easy solution to this, is to blast their favourite tunes and dance like nobody's watching!
There you have it, five hacks to beat the boredom-blues while you and your family self-isolate at home. We know that having the family home full-time can take a serious toll on your electricity and heating bills. Have a look at our nine energy saving tips for your home to try lessen the costs.
At Aviva, we know how important your home is to you. That's why we're committed to protecting it. Buy Aviva home insurance online and get 15% off. Get your quote today.1