Home insurance when renting differs slightly to standard 'building and contents' insurance. Whether you're renting for the short or long-term, it's good practice to take out insurance to ensure peace of mind, should anything unexpected happen. For renters, there's the option of contents only cover which is best suited to tenants, and it can be tailored to fit your personal needs.
What is contents cover?
Just because you're renting doesn't mean you can't make it feel like a home. A lot of what makes our house feel like a home is our belongings and our soft furnishings. Just because you don't own your home doesn't mean you can't protect it! For renters the best cover to have is contents cover which protects household goods and personal belongings. With Aviva, this includes cash of up to €400 as well as cover on a 'new for old' basis. This means that, in most cases, we'll replace stolen or damaged items with new items.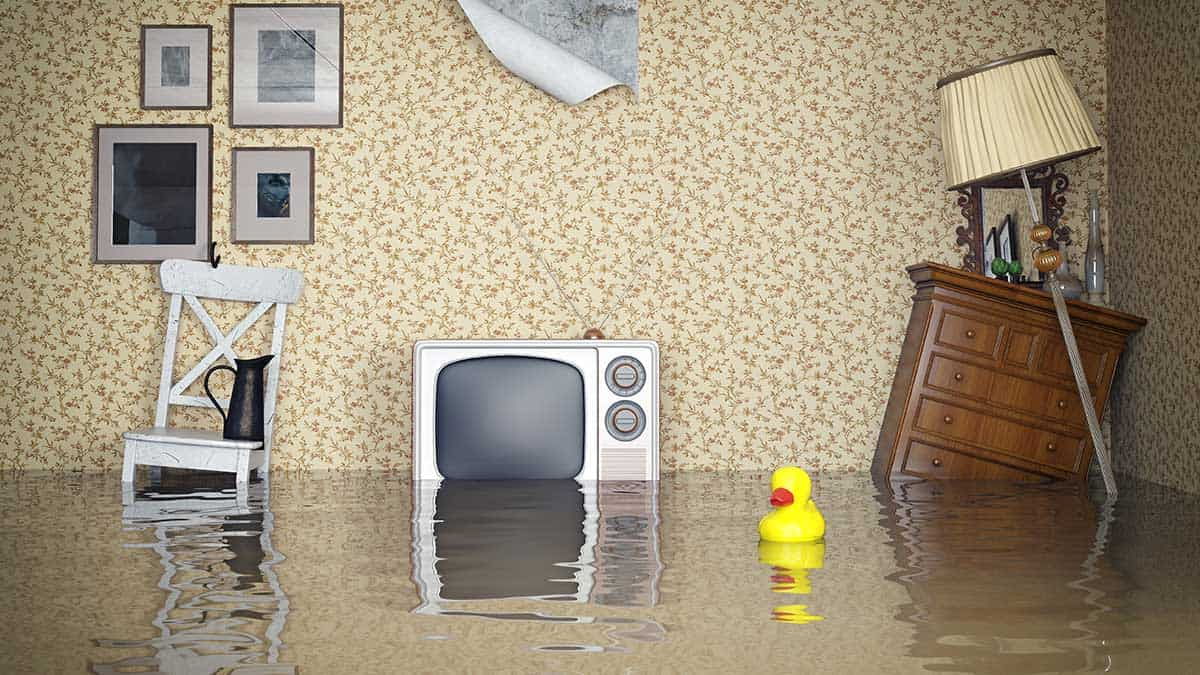 You can choose an amount of contents cover, which represents the total value of all your contents; the minimum amount of contents cover you can choose is €23,000. There are a number of benefits that are included as standard including help in a home emergency, loss of visitors' personal belongings and the loss of a credit or debit card.
How do I calculate the sum of my belongings?
While our belongings may feel invaluable to us because of their sentimental value, it's important to take a step back and assign approximated costs to each. To calculate your amount of contents cover, go from room to room and list all items that could be stolen or damaged. Next, assign approximated costs to each item. If you're unsure, search for the item online or for a similar item to get an idea of the price. You can then calculate the cumulative value of each room and the entire house from that.
Some items you might overlook:
Freestanding furniture like lamps, sofas and bookshelves
Artworks and ornaments
Books, DVD's and games (a bulk price for each type will do)
Clothes and shoes (a bulk price for these is best)
Toys
Jewellery, cosmetics and toiletries
Cutlery and Crockery
Food in your freezer and cupboards
Bed linen, rugs and curtains
Washing machine, dryer, fridge, freezer, microwave, oven, pots and pans
Garden furniture, lawn mowers, tools and bicycles
What are the costs and discounts provided?
Contents cover for renters is calculated on the estimated value of your household goods, furniture and personal belongings. There are a number of discounts you can avail of:
Alarm discount of 12.5%
Your alarm needs to be installed and maintained in accordance with the manufacturer's guidelines.
Loyalty discounts;
If you've both a home and car policy with us, we'll apply a 15% discount to both policies. We even give you a year's free travel insurance for good measure!
Get 6% off your premium if you have three or more claim-free years upon renewal.
No claims discount of up to 40%
If you don't make any claims during your policy year, you'll receive a no claims discount when you renew. You can receive up to a 40% discount if you've five years claims-free.
Increased buildings and contents excess amount
A policy excess is the amount you'll need to pay if you make a claim on your home insurance. It's totally up to you to decide how much excess you pay. The higher the excess you choose, the bigger your discount on your premium. The rates are:
€500 – 3.5% discount
€750 – 7.5% discount
€1,000 – 11% discount
Here at Aviva, we want you to know that if something happens to your home, you're protected with the best cover you can get.
Want to maximise the space you're renting? We have some really clever tips to do so!
Buy your home insurance online and get 15% off1!