We all dread the thoughts of standing at the airport bag carousel, willing for our bag to appear when everyone else has long gotten their own luggage. It's not all that uncommon an occurrence and is a real pain when it does happen.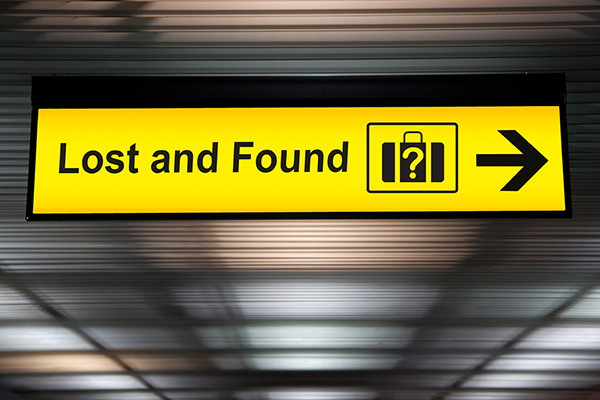 We recommend you pack your most valuable and important items (such as your passport, wallet or purse, laptop or iPad and insurance policy details) in your hand luggage so you'll have your basics if your check-in luggage is lost. If the latter does occur, however, and you start your journey through lost luggage compensation, we've put together the next steps you should take:
Lost Luggage Compensation - First Steps:
Report the loss to the airline or their handling agent. Make sure to do this before you leave the terminal.
Ask for a copy of the Property Irregularity Report and fill this out – with details of your bag such as colour, size, and other distinguishing features. 
Keep a copy of the form for yourself as proof that you alerted the airline as soon as you realised your baggage was missing. 
Provide your contact details so that the airline can get in touch should they find your luggage. 
If you do have lost luggage insurance, contact your travel insurer to let them know.
Lost luggage insurance with Aviva cover
We work hard to give you peace of mind, should something unexpected happen while you're on holiday. If your find yourself in the unfortunate situation of lost luggage, our travel insurance works to make your life a little easier, in the following ways:
If your lost luggage is not recovered within 12 hours – we'll reimburse the cost of your essential items (clothing and toiletries) to the value of €200.
If your lost luggage cannot be recovered – we'll pay up to €1,500 in replacement costs. Some exclusions do apply – all of which are outlined in your policy documents. 
If you have any essential medicinal items – We'll pay up to €300 to courier any essential medication, dentures, hearing aids, prescription glasses and/or contact lenses to you.
Please remember: We always recommend that you carry these items with you, in your hand luggage to avoid the distress caused by losing them.
How do you claim your lost luggage compensation?
If your luggage cannot be located and you wish to make a claim:
If you are within the Republic of Ireland, call 1800 940 515 (Monday – Friday, 9am – 5pm)
If you are calling from outside the Republic of Ireland, or in case of a medical emergency abroad call +35314401790 and our 24-hour international emergency service team, will assist you. 
When you get through to our claims line you can request our travel claim form. 
Once you have received it in the post, fill it out and gather any relevant receipts or supporting documentation. Remember to make sure to keep original copies for yourself. 
Return all this, along with your original travel booking receipt to:
The Customer Services Manager,
Aviva Travel Insurance,
OSG,
Merrion Hall,
Strand Road,
Sandymount, 
Dublin 4.
Have you got a trip coming up soon but aren't sure what type of travel insurance will best suit you and your needs? Don't worry, at Aviva we offer cover for all types of holidays. Check all our Aviva travel insurance types and pick the one that suits you the most!