For many of us, packing hand luggage can be just as challenging as having to pack a check-in bag. Trying to decide what items to put in and which to leave out can be stressful. If you're anything like us, you'll be so flustered you'll probably pack too much and will barely be able to lift your bag above your head on the plane! But it doesn't have to be this way.
Remember, it's hand luggage, so don't waste valuable space packing things you can buy once you arrive at your destination (shampoo and conditioner).
Be sure to choose luggage made of a lightweight material (you can cram more in that way). Remember, most airlines have weight restrictions on hand luggage, so make sure you keep your bag within their allowance.
Having all your essentials in your hand luggage is key to keeping your sanity during these situations. When it comes to clothing, wear layers, comfy/non-restrictive items (allow blood flow) and breathable fabrics.
It's also a good idea to wear a jacket with lots of pockets for slipping in last-minute items.
So, you have the right luggage, now what should you pack…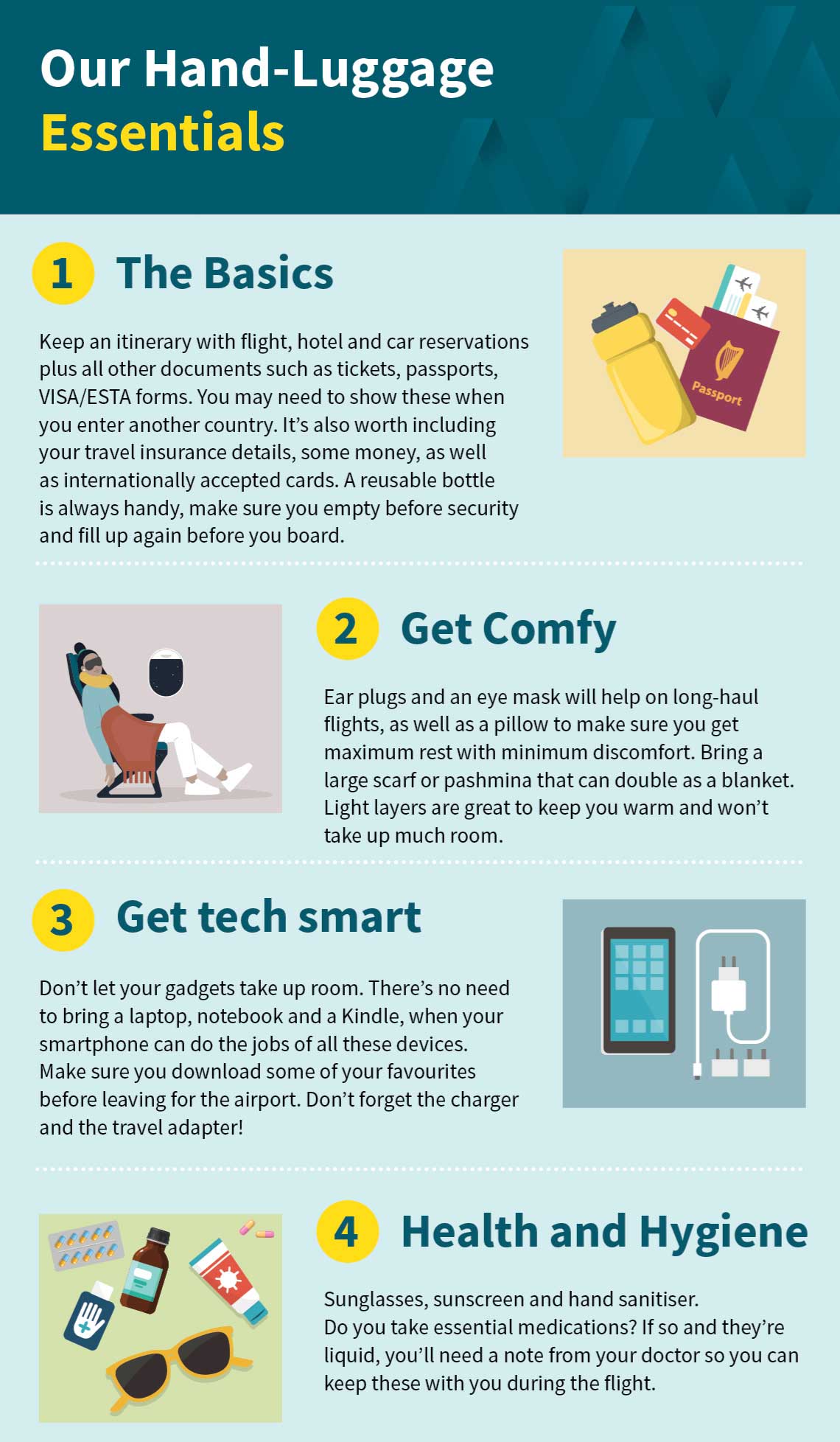 With all these tucked away, you'll have all you need to start your holiday in comfort.
So, you're ready for your flight, now just make sure that you're prepared for all the eventualities with the right travel insurance for you and your family. For more information on Aviva Travel Insurance, you can click here or you can give us a call on 1800 940 515, Monday to Friday, 9am to 5pm.