Transcript
00:00:02 Lay out all items before packing.
00:00:08 Roll socks together & tuck into shoes.
00:00:14 Place shower caps over shoes to keep clothes clean
00:00:18 Roll clothes instead of folding
00:00:27 Run belts along the wall of suitcase
00:00:30 Fold shirts & blouses around card or magazines to avoid wrinkling.
00:00:38 Pack empty zip lock bags for worn clothes and underwear.
00:00:41 Overlap larger items of clothing and fold over each other.
00:00:50 Place cling film over tops of liquids to avoid any leakage.
00:00:58 Dispense make-up into a contact lens case.
00:01:06 Double bag toiletries and place in last.
00:01:10 Take a photo in case your bag gets lost in transit.
00:01:16 Carry a handbag or small bag for easy access.
00:01:20 Items to put in bag: Passport, booking confirmation, wallet/purse, mobile, phone charger, battery pack, headphones, sunglasses, make up, book or magazine.
00:01:40 Video ends
Looking for travel insurance?
Learn more about our travel insurance now including Covid-19 medical and cancellation cover.
Travel articles
Take a look at our library of helpful articles and latest travel insurance news.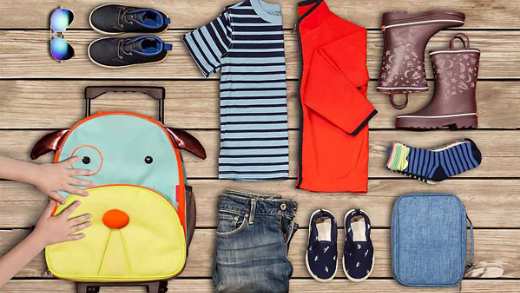 12 Jun 2019
With the summer season upon us, many of us will be preparing excitedly for our family getaway and that spells packing!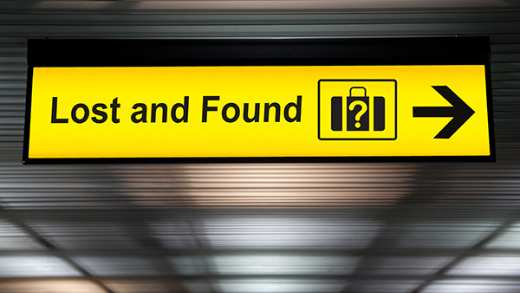 19 Feb 2018
We all dread the thoughts of standing at the airport bag carousel, willing your bag to appear when everyone else has long gotten their own luggage.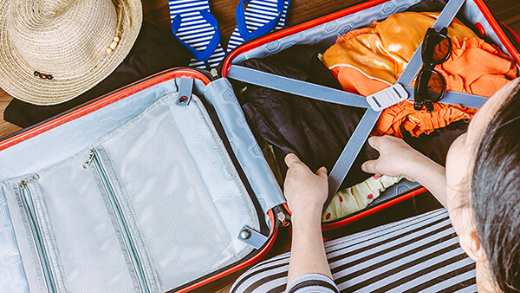 28 Jul 2017
For many of us, packing hand luggage can be just as challenging as having to pack a check-in bag.
Need to contact us?
You'll find all the contact information you need here
Aviva Travel Insurance is arranged by Aviva Direct Ireland Limited and underwritten by Chubb European Group SE.
Chubb European Group SE trading as Chubb, Chubb Bermuda International and Combined Insurance, is authorised by the Autorité de contrôle prudentiel et de résolution (ACPR) in France and is regulated by the Central Bank of Ireland for conduct of business rules. Registered in Ireland. No 904967 at 5 George's Dock, IFSC, Dublin 1.

Aviva Direct Ireland Limited is regulated by the Central Bank of Ireland. A private company limited by shares. Registered in Ireland No 374895. Registered Office: Cherrywood Business Park, Dublin, Ireland, D18 W2P5.