When it comes time to swap your car for a new one, you'll likely spend a lot of time pondering what you're going to buy – but it's also worth thinking about the one you're looking to offload. Preparing your car for sale can have a major impact on the price you get and makes the whole process a whole lot easier.
There's no rocket science involved, either; just imagine you were a buyer looking at the car and consider the details that would stand out to you. Damage to the bodywork or interior, signs of neglect or doubts about its performance will give any prospective purchaser pause for thought – and with that in mind, we've put together a guide to getting your car ready for sale.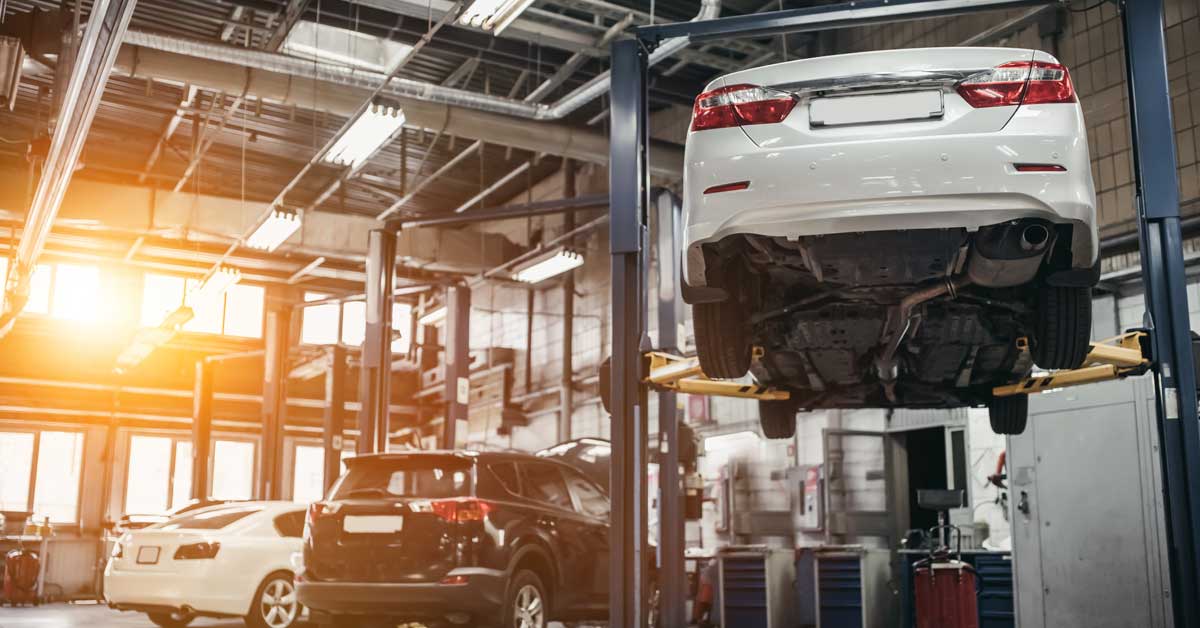 Consider your start point
There's a big difference between giving your car a bit of TLC and launching a full-scale restoration project, so begin by giving honest thought to its current condition. Dealers rank used cars on a scale of one to five (one signifying mint condition, five representing severely damaged vehicles); be realistic as to how your car would measure up, what type of work you can put in to improve it, and what sort of deal you can hope to get.
Fix it up
From panel-beating to replacement components, it can be a costly job to get everything in the best shape possible – but it's nearly always worth getting things taken care of before selling. It's far easier to raise your asking price to cover the money you've spent than it is to convince buyers to commit to a car that will need immediate extra cost to put right.
Take care of the little things, too; inflate the tyres and fill the engine oil and vital fluids. Of course, you can save yourself last-minute fixes by consistently looking after your vehicle; check out our car maintenance tips series to find out how.
Get things together
The spare key, the owner's manual, the Vehicle Registration Certificate, and all the rest; there's a good chance that you've barely given a second thought to these things since you bought the vehicle, but now's the time to pull them together. The same goes for items like the spare wheel and the jack; if you removed them at some point in the past, now's the time to make sure they're all present and correct for the benefit of the new owner.
Paint, wash and wax
First impressions really do count for a lot, so giving your car the 'wow' factor at first glance is a great step towards making it desirable. Ensure the paintwork is blemish free, give the whole car a scrub, and take the time to apply a high-quality wax to finish. Take special care with the wheels, getting between the spokes; alloys may require a specialist product to do the job properly.
If you've got the budget, it is well worth turning to professionals to give your car a mini valet; it's a minor expense that can return major profit. If you're going to do it yourself, then read up on the ways to make your car sparkle.
Clean the interior
A pristine exterior isn't worth much if things fall apart the second you open the door – so show just as much love for the inside of your car. Vacuum the carpets, clean the seats, and polish the dashboard and panelling. Make sure you've cleared the glovebox and any storage compartments throughout, and perhaps hang an air freshener from the rear-view mirror; if ever there was a time you want to capture that 'new car smell', it's now!
Prove its performance
Buyers want more than your word that the car is in perfect working order, so if it hasn't recently passed the NCT then make an appointment ASAP. It's not a big undertaking – read up on preparing for the NCT to see how straightforward it can be – and it's incredibly valuable; a definitive way to dispel any fears that purchasers might have, and an indisputable, independent confirmation that the car is good to go. And speaking of which.
Include the service history
Hopefully, you have a full service history for your car. If you've mislaid it along the way, it's worth having a proper search for it – because aside from price, it's the single most requested information from would-be buyers. If you don't have it to hand, then remember that something is better than nothing; get it serviced by a reputable car dealer.
New or old, you'll want to know your car is protected. Buy Aviva car insurance online and we'll give you a 15% discount. Get your quote today.1
We encourage our customers, where possible, to make use of our online options to access any help you need. If you have a query you can reach us via our contact forms.