It's easy for life insurance to seem complicated and confusing, and in the process, for myths and false information become commonplace. Mortgage Protection cover is a form of life assurance, and like most insurance products, it is quite straightforward. We want to dispel some of the most common myths about Mortgage Protection, so you can make an informed decision as to what type of cover you are looking for and to help you get the best value for your money.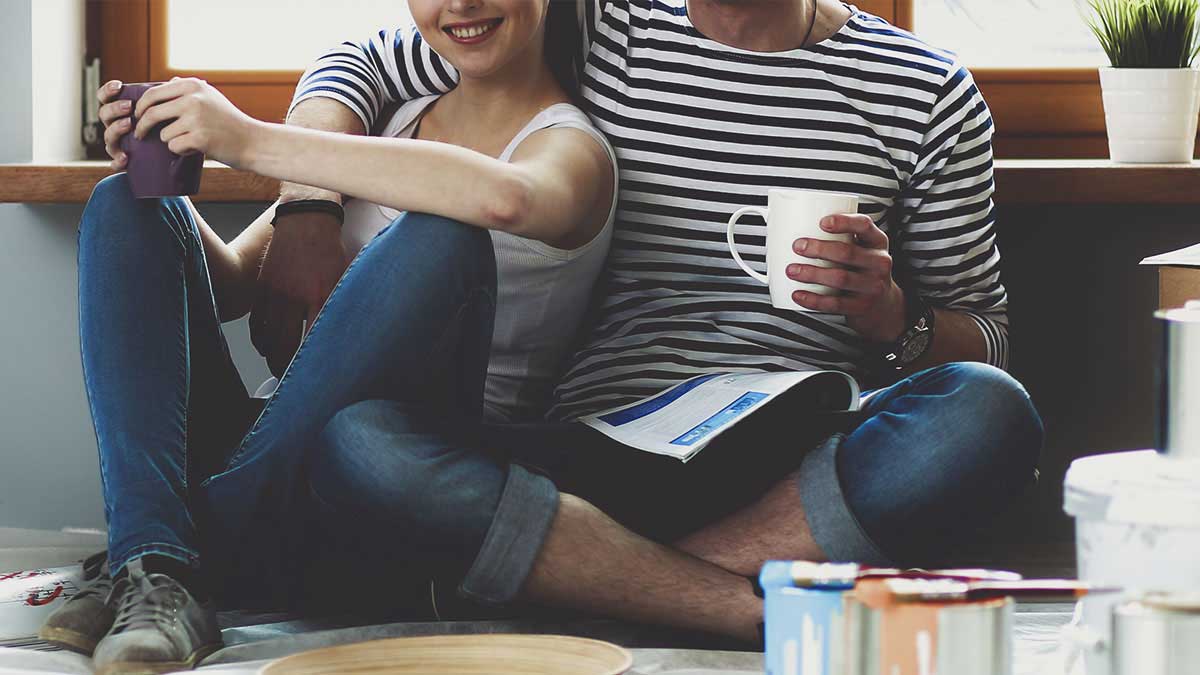 Myth 1: You must take out Mortgage Protection cover with your mortgage lender
This is not true. People frequently take out Mortgage Protection with their mortgage lender because it's convenient. When taking out your mortgage, the bank will likely present you with a quote for Mortgage Protection but you don't need to buy it from them. You can shop around and find the best value option for you.
Myth 2: There is no benefit to taking Mortgage Protection cover with someone other than my mortgage lender
This is not true. Another provider may offer other benefits that your mortgage lender does not. Protection from Aviva comes with so much more than financial protection. Powered by Teladoc Health, a global leader in virtual care, Aviva Care gives you four health and wellbeing services that offer enhanced protection for you and your family when you take out a new policy. This includes:
Digital GP
Family Care Mental Health Support
Bereavement Support
Best Doctors 2nd Medical Opinion
Myth 3: You can't switch Mortgage Protection cover providers
This is not true. You can switch your Mortgage Protection provider if you wish. Just like any insurance product, you can shop around and change providers at any stage by taking out a new policy.
Myth 4: It's expensive to switch your Mortgage Protection provider
This will largely depend on your personal circumstances. For instance, standard rate quotes are based on your age, smoker status, amount of cover and the term required. If you are in good health, you may save money by shopping around. If you have quit smoking since originally taking out your Mortgage Protection policy, there may be cost savings available to you.
Myth 5: It's a lot of work to switch Mortgage Protection providers
The most time-consuming part of switching Mortgage Protection provider will often be your research phase and collating all your information. With Aviva, you can get a quick quote immediately on aviva.ie, which will give you an indicative steer on your cost – there will be a medical underwriting process then applied to give you your final quote. To make this process as streamlined as possible, we offer a signature free process whereby your proposal can be completed over the phone.
Myth 6: I don't need Life Insurance if I have Mortgage Protection
This is not true but is a common misunderstanding. The purpose of Mortgage Protection is to pay off the balance of your outstanding mortgage should the worst happen. 
Whereas Life Insurance on the other hand, can provide a lump sum payment, in the event of someone's untimely death. It's designed to cover the loss of a persons income for their family.

Myth 7: If my partner dies, I will receive the total cost of our mortgage
This is not true. Your Mortgage Protection cover reduces in line with your mortgage repayments (i.e. capital repayments), so the level of cover under the policy reduces as your mortgage does. Should the worst happen, you will receive the reduced amount, which should be enough to cover the outstanding balance of your mortgage
Any of our experts will be happy to give you guidance and advice on Mortgage Protection and all of our other types of Life Insurance, simply call us on 1800 555 255.